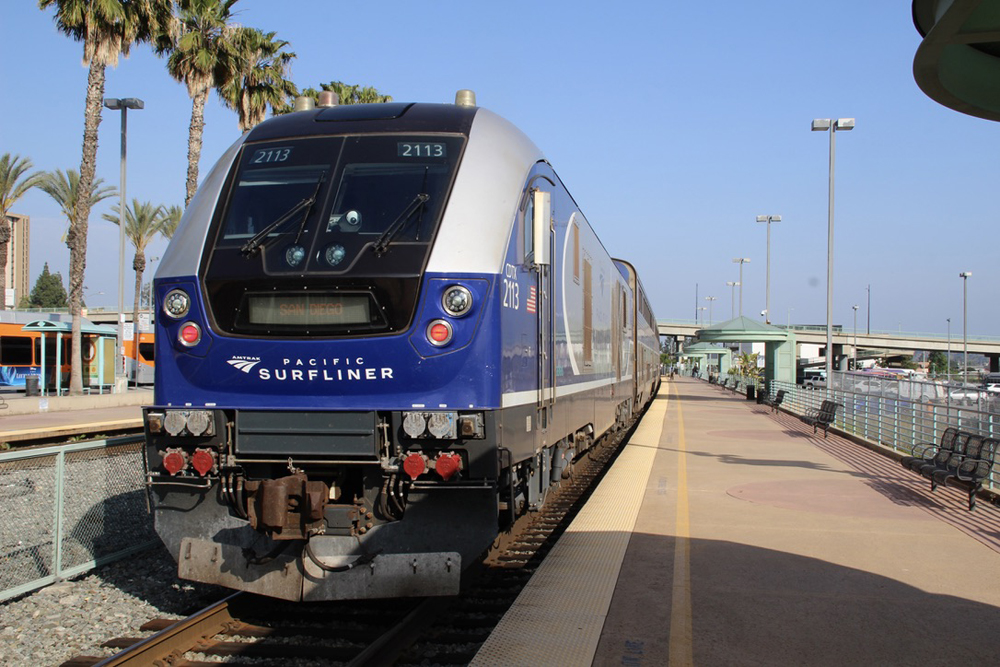 ---
SAN CLEMENTE, Calif. — Operating plans for Amtrak's Pacific Surfliner have been updated to reflect the ongoing service disruption from debris at the site of an earlier landslide in San Clemente.
A new schedule, for service through Sunday, June 11, is now available here. It includes cancellation of four trains, four trains that originate or terminate in San Juan Capistrano, and 10 trains operating with a bus bridge between Irvine and Oceanside. The current schedule reflects that buses have been secured through June 11; a message on the Surfliner website says the LOSSAN Rail Corridor Agency, operator of the service, is "evaluating service options for the week of June 12 and until tracks reopen." Updates will be available at the Surfliner Twitter account.
Surfliner and Metrolink service through the area was halted on Monday, June 5, little more than a week after it had resumed following a month-long closure because of a slide at the site of the Casa Romantica Cultural Center in San Clemente [see "Surfliner, Metrolink service again halted …," Trains News Wire, June 5, 2023]. Metrolink service remains suspended south of the Laguna Niguel/Mission Viejo station.
The San Clemente Times reports contractors began drilling into the hillside on Tuesday to determine the depth of the area where the movement has occurred. City officials say permanent repairs are needed but it will take two to three weeks after they obtain necessary information on conditions to develop a plan.