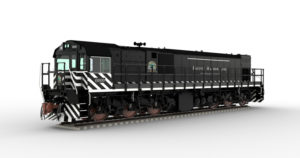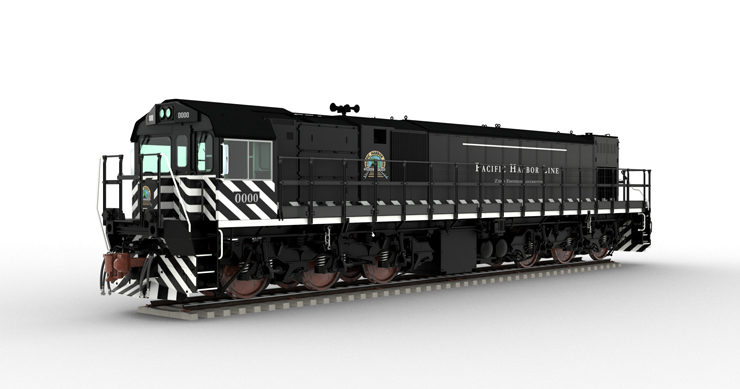 LONG BEACH, Calif. — Pacific Harbor Line, which serves the ports of Los Angeles and Long Beach, will become the first U.S. railroad to take delivery of Progress Rail's EMD Joule battery-electric locomotive. The six-axle, zero-emission locomotive will develop 3,200 hp and will be tested in all forms of service on PHL as part of a demonstration project.
"PHL has always been in the forefront of demonstrating and acquiring successful new, low emission technology," railroad president Otis Cliatt II said in a press release.
"The Joule is the first battery-electric switcher locomotive designed by a major locomotive supplier for North America that appears robust enough for the demanding PHL environment. As such, PHL is pleased to have the opportunity to demonstrate this technology. What Progress Rail and PHL will learn from this demonstration will hopefully advance the prospects for zero emission locomotive solutions in the San Pedro Bay ports."
The locomotive includes battery capacity of 2.4 megawatt hours, for a run time of up to 24 hours, depending upon charging and utilization. It is anticipated for delivery in the second half of 2021.
"Today's announcement with PHL builds upon the excitement our team has witnessed in introducing a new battery-powered locomotive for yard and switching applications," Progress Rail CEO Marty Haycraft said. "We look forward to continuing to address customer needs around the globe, including helping meet or exceed their ambitious environmental requirements and goals with the latest rolling stock technologies."
Pacific Harbor Line has a history of testing new Progress Rail locomotives, having previously tested the company's Tier 4 switcher, the EMD24B [see "Progress Rail unveils new EMD Tier 4 switcher in California," Trains News Wire, Oct. 3, 2017].