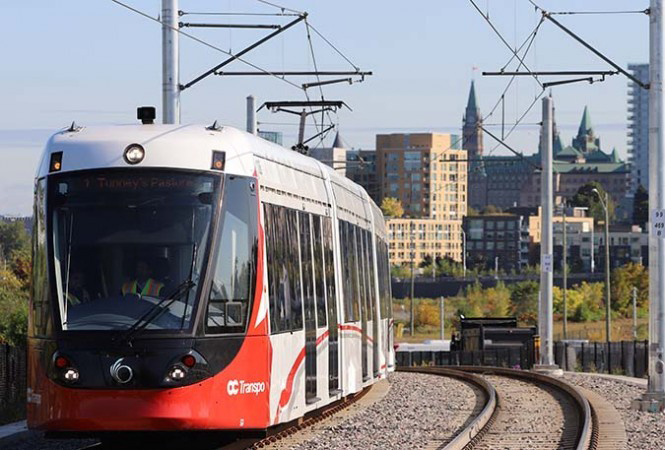 ---
OTTAWA — The City of Ottawa will pay millions of dollars withheld over service problems to the consortium that built and operates the city's light rail Confederation Line under a recently negotiated agreement, the CBC reports.
The city and Rideau Transit Group announced in late January they had reached a settlement in a long-running dispute that twice saw the city service RTG with notices of default and was scheduled to go to court this month [see "Ottawa, builder of light rail line announce settlement," Trains News Wire, Jan. 27, 2023].
The city had withheld some C$65 million between September 2019 and the end of 2022 over problems with the light-rail line, which has seen a lengthy list of operating issues. While most details of the settlement remain secret, the CBC said it has learned the city will pay a portion of that money — described as a "limited portion" in a statement by Mayor Mark Sutcliffe. The city will also end its effort to void RTG's 30-year maintenance contract worth some $1 billion. RTG, meanwhile, has agreed to hire more people to provide service to the city, and both sides are working on a plan for long-term repairs to the Confederation Line. No date has been set for presenting that plan.