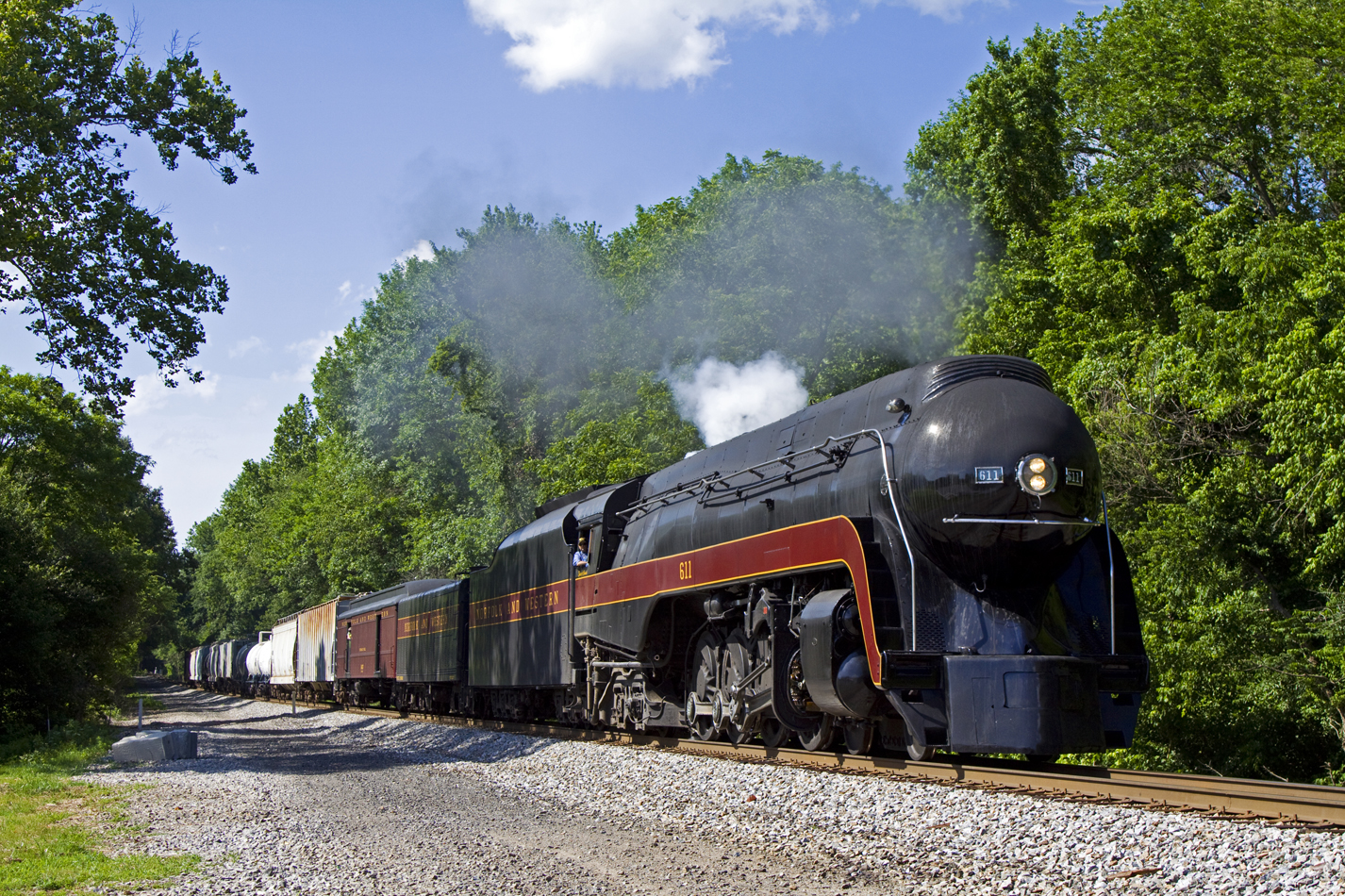 ROANOKE, Va. — The Virginia Museum of Transportation has announced the arrival of Norfolk & Western No. 611 at the Strasburg Rail Road will be delayed, and events involving the Class J scheduled for this weekend, May 21-23, have been cancelled.
In preparations for the move, a malfunction was discovered with the locomotive's stoker, preventing the stoker from moving coal forward in the 4-8-4's firebox. Museum mechanical personnel are working on diagnosing and repairing the issue, the museum said in a press release. For security and safety reasons, the museum says the exact timing and route of the move will not be announced.
The museum and Strasburg announced earlier this month that the 611 would return to Strasburg, where it spent four weeks in 2019 [see "N&W No. 611 to return to Strasburg Rail Road," Trains News Wire, May 7, 2021]. The first events with No. 611 are scheduled for May 29 and are scheduled to continue through Oct. 3. The Strasburg Rail Road will be operating excursions this weekend with its own locomotives. More information is available at the Strasburg website.