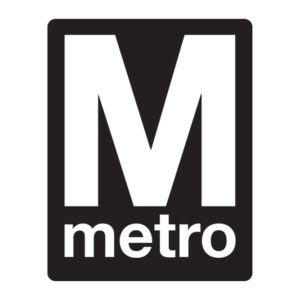 ARLINGTON, Va. — The National Transportation Safety Board will take a lead role in the investigation of Tuesday's derailment of a DC Metrorail Blue Line train, with a spokeswoman telling the Washington Post the NTSB chose to investigate because it could "advance a known safety issue," based on previous Metrorail incidents.
The accident occurred shortly before 5 p.m. Tuesday near the Arlington Cemetary station, leading to the evacuation of 187 passengers — a downward revision from earlier estimate [see "DC Metrorail train derails …," Trains News Wire, Oct. 13, 2021]. One passenger was sent to a hospital because of anxiety issues, Arlington County Fire officials said. As of 7:30 a.m. EDT Thursday morning, Blue Line operations remained suspended through the location of the derailment.
Radio transmissions indicated the train's operator reported a sticking break prior to the accident, according to the Post report.
The derailment was the first for a passenger-carrying Metrorail since July 7, 2020, although a track maintenance machine derailed in April of this year. No injuries were reported in either incident.
Metro General Manager Paul J. Wiedefeld directed employees to cooperate with investigators in a memo on Wednesday, the Post reports. Last year, the independent Washington Metrorail Safety Commission claimed evidence had been tampered with during an accident investigation, and asked Metro to improve training to assure employees understood their responsibilities in such matters [see "Digest: Safety Commission says evidence of DC Metro train separation was tampered with," News Wire, Oct. 21, 2020]. The Metrorail Safety Commission and Washington Metropolitan Area Transit Authority will also participate in the investigation.
— Updated at 7:30 a.m. CDT to include continued service suspension into Thursday.