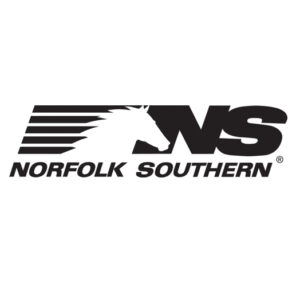 ATLANTA — Norfolk Southern and 120 companies worked together to facilitate 159 industrial development projects along the railroad's network in 2022, NS said in a press release, with those projects representing $3.2 billion in investment and creating more than 3,900 new jobs.
"In partnership with public and private sector leaders, Norfolk Southern is a catalytic agent in economic development," said Kathleen Smith, NS vice president, business development and real estate. "We collaborate with customers and economic development allies to unlock the value of utilizing rail in supply chains, and we work together to accomplish the shared goal of creating jobs, investment, and volume."
Projects highlighted by NS that received development support from the railroad included:
— Commercial Metals Company, investing $450 million in Berkeley County, W.Va., for a new rebar steel mill.
— Packaging Corporation of America, investing $440 million to produce linerboard used for corrugated packaging in Jackson, Ala.
— Mark Anthony Brewing, investing $400 million in a brewery and production facility in Richland, S.C.
— NewCold, investing $333 million in a large-scale distribution facility in McDonough, Ga.
— CONSOL Energy, investing $100 million to open the Itmann Preparation Plant in Itmann, W.Va., to produce metallurgical coking coal to serve the domestic and international steel markets.
— Fairwinds Landing, investing $100 million in Norfolk, Va.,to transform Lambert's Point Docks into a maritime operations and logistics center that supports the offshore wind, defense, and transportation industries.
NS says 33 companies have already announced plans for new production facilities or significant plan expansions along its rail network, or with NS short line partners, in 2023 and beyond. Those plans represent $30 billion in projected investment.
"Looking to 2023 and beyond, we are confident that our industrial development efforts will continue to drive growth for both our customers and Norfolk Southern," said Craig Hudson, NS group vice president industrial development, "and our strong pipeline of opportunities underscores the confidence that our customers have in Norfolk Southern and freight rail."