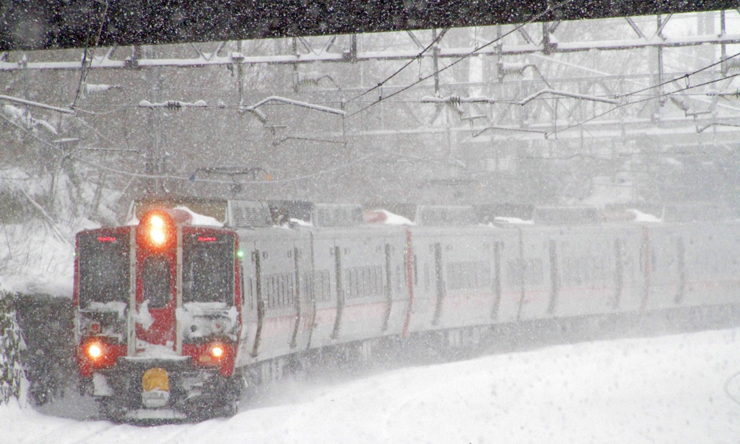 ---
Transit agencies in the Northeast have begun adjusting service plans for Saturday in expectation of a major snowstorm forecast to hit the area.
As of midafternoon Friday, the Massachusetts Bay Transportation Authority is mostly planning normal Saturday operations. Exceptions include the Mattapan Trolley, which will be replaced by shuttle buses; the Green Line's D Branch, where shuttles will operate from Kenmore to Riverside, and the commuter rail Fitchburg line, which will operate a special schedule. Watch this page on the MTBA website for updates.
In Connecticut, CTrail Shore Line East and Hartford line service will be suspended on Saturday, along with service on the Metro-North New Canaan, Danbury, and Waterbury lines. Metro-North's New Haven line will operate on a reduced schedule with hourly service, as will the Hudson and Harlem lines.
Plans for the rest of New York Metropolitan Transportation Authority operations call for the Long Island Rail Road to suspend service on all branch lines. West of Hudson commuter rail operations plan to maintain a normal weekend schedule, as do the subway system and Staten Island Railway. Watch the MTA website for changes and updates.
NJ Transit says it will suspend River Line light rail service to begin the day, along with bus and Access Link service, but anticipates restoring those services later in the day "as soon as it is safe to do so." Commuter rail and Newark and Hudson-Bergen light rail will operate on regular weekend schedules "as long as conditions allow safe operation."