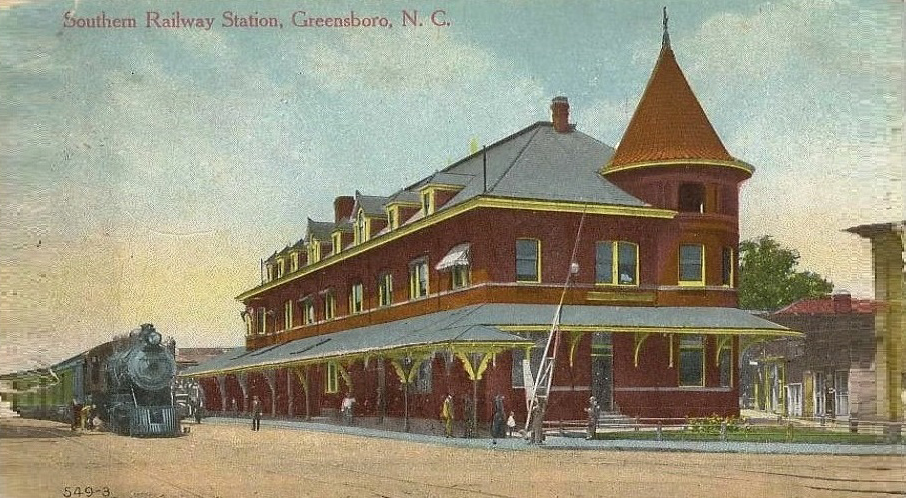 ---
GREENSBORO, N.C. — The North Carolina Railroad Co. will purchase a 123-year-old Southern Railway station in Greensboro for "preservation and beneficial redevelopment," the company announced Monday.
The masonry structure at 400 S. Elm Street, currently owned by Norfolk Southern, was built in 1899 and is in a downtown district listed on the National Register of Historic Places, making it eligible for state and federal historic-preservation tax credits.
"The North Carolina Railroad Co. is proud to play a part in preserving and revitalizing this historic landmark," CEO Carl Warren said in a press release. "We're always looking for opportunities for the railroad to improve the lives of the people of North Carolina."
The Greensboro News & Record reports the deal for the building is expected to close Aug. 12. A price was not announced. The railroad will partner with the Preservation Greensboro Development Fund and Downtown Greensboro Inc. on the project.
While the building is structurally sound, it has seen significant modifications over the years, losing its peaked roof, a third floor, and a prominent conical tower on one corner, and has had the size of its windows reduced.
The North Carolina Railroad Co. is a private company, although one with 100% of its stock owned by the state, chartered in 1849 for economic development. It manages a 317-mile rail corridor from Charlotte to Morehead City.