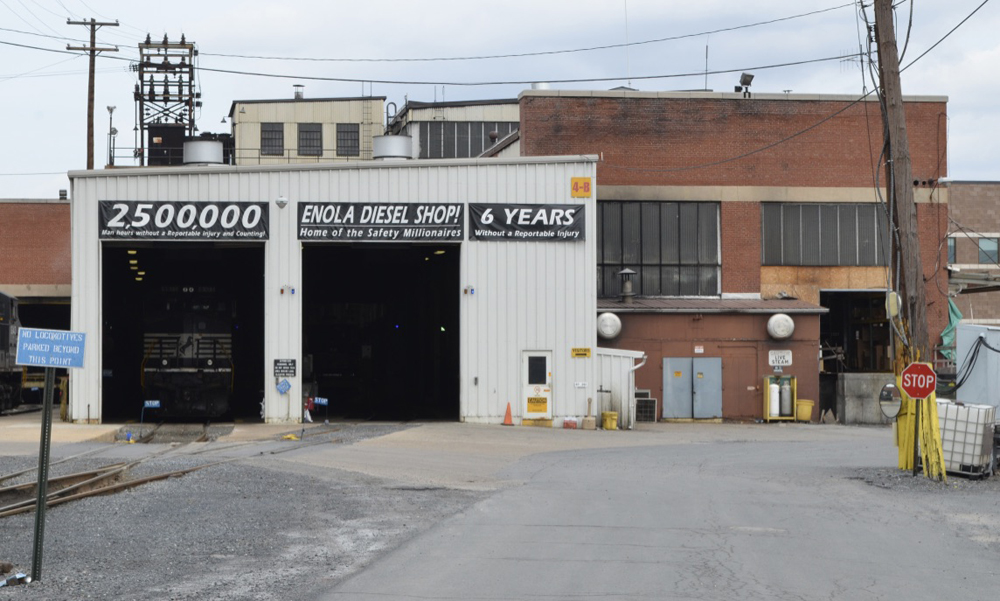 ENOLA, Pa. — A 58-year-old Norfolk Southern employee died after falling into a 40-foot-deep pit at NS's Enola Yard Diesel Shop at 5:15 p.m. on Wednesday, Aug. 4.
Cumberland County Coroner Charley Hall confirmed that the victim, Stuart Riggs of Mechanicsburg, Pa., lost his balance and fell to his death when a safety rail gave way. Cause of death was multiple traumatic injuries – accidental.
NS released this statement to the Daily Voice news outlet: "We were saddened that one of our employees suffered fatal injuries today from an accident at our Enola Yard. Local first responders and NS personnel are on the scene, and details of the incident are still being determined. The loved ones of our employee are in our thoughts, as are his colleagues."
Built in 1948 at a cost of $2 million and enlarged several times since, the shop in the community adjacent to Harrisburg has posted many years of injury-free safety records. Although some layoffs have occurred, in recent years it has employed as many as 300 workers, primarily machinists and electricians.