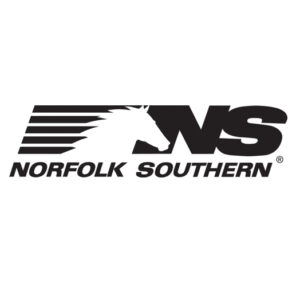 NEW YORK — Norfolk Southern, already facing suits from the state of Ohio and a number of individuals and businesses over the East Palestine derailment, is now the target of multiple lawsuits from or on behalf of its stockholders.
At least three such lawsuits have now been filed.
Bragar Eagle & Squire, which describes itself as "a nationally recognized stockholder rights law firm," was first to announce a class-action suit against the railroad over losses suffered by stockholders — essentially arguing that the railroad's investor-driven Precision Scheduled Railroading strategy to reduce costs has proven to have negative consequences for investors.
According to a press release, the suit alleges that the railroad "made false and/or misleading statements and/or failed to disclose" that PSR "led to … a materially increased risk of future derailments" and "was part of a culture of increased risk-taking at the expense of reasonable safety precautions due to Norfolk Southern's near-term focus solely on profits," among other claims.
In response to an inquiry from Trains News Wire, Norfolk Southern said it cannot comment on pending litigation.
Bernstein Liebhard LLP announced today that it has filed a similar lawsuit, as did Bronstein, Gewirtz & Grossman, LLC, while Reuters reports a suit has been filed by Pennsylvania's Bucks County Employees Retirement System against the railroad and other defendants including CEO Alan Shaw, former CEO James Squires, and Chief Financial Officer Mark George. It was unclear if the latter suit might be one of the three previously mentioned.
Several suits to be combined
In other legal news, the Youngstown Vindicator reports that the plaintiffs in 21 lawsuits filed against Norfolk Southern over the East Palestine derailment have agreed to consolidate their individual suits into one action.
Judge Benita Y. Pearson of U.S. District Court had asked the parties to consider consolidation on Feb. 8. One of 22 plaintiffs elected not to join; Norfolk Southern has agreed the consolidation was appropriate. Three attorneys have been appointed by Pearson to lead the consolidation and coordinate the cases.
— Updated at 7:35 p.m. and 8:35 p.m. CDT with information on additional shareholder lawsuits.