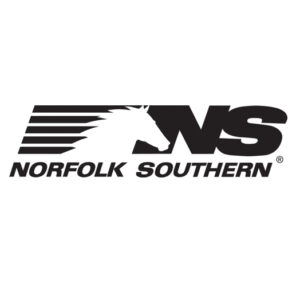 NORFOLK, Va. — Norfolk Southern is experiencing storm-related disruptions to freight service in the Northeast even as it and other railroads continue to recover from the effects of Hurricane Ida in New Orleans.
In a service alert, the railroad said several NS facilities and lines are experiencing flooding and in some cases are inaccessible because of current water levels. Intermodal facilities at Croxton, N.J.; E-Rail (Elizabeth, N.J.); and Morrisville, Pa.; are closed to incoming traffic. Outgates are open, but the railroad cautions that traffic may experience areas of standing water.
In another advisory, NS said it planned to resuming interchange in the New Orleans today, and that local operations have resumed there and in Mobile, Ala., although its New Orleans Intermodal Terminal will be closed the remainder of the week.
Kansas City Southern's New Orleans Division remains shut down as repairs to the route continue. The KCS Gulfport Division reopened on Tuesday. CSX Transportation's most recent update, on Aug. 31, said repairs were in progress to the New Orleans & Mobile Subdivision along the Gulf Coast.
Union Pacific said earlier in the week it expected to have its St. James-New Orleans route reopened by Wednesday, and that interchanges in New Orleans except for NS were under embargo. BNSF, in a Wednesday advisory, said its yard in Lafayette, La., was in full operation and that its line to New Orleans had reopened except for a location 10 miles east of Raceland, La., where downed power lines remained on the track.