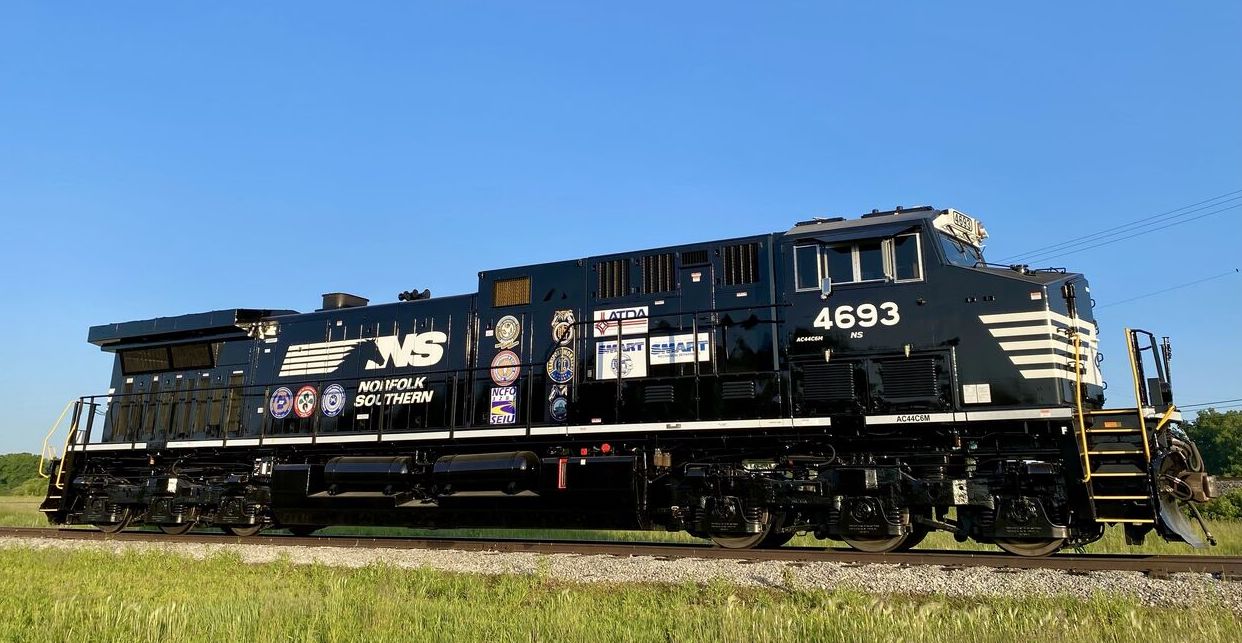 ---
ATLANTA — At a companywide town hall meeting that focused on safety and the importance of labor-management collaboration, Norfolk Southern last week debuted a locomotive that includes the logos of all 12 railroad labor unions.
AC44C6M No. 4693 served as a backdrop for the event, which was held on Thursday at Bellevue Yard in Ohio and broadcast systemwide. The logos of the unions that represent NS craft employees are displayed on the locomotive's long hood, building on a joint letter that CEO Alan Shaw and all 12 labor leaders sent to employees last month.
"We charted a new course in the industry, and we are really focused on culture. For me, it starts with culture," Shaw said at the meeting. "You gotta get culture right well before you even think about getting your strategy right. What I've tried to do at Norfolk Southern is building this culture of transparency and inclusion where everyone feels the responsibility and protected to raise issues and provide feedback."
NS has taken several steps to improve safety since the Feb. 3 derailment in East Palestine, Ohio, which released toxic chemicals and put NS and the entire industry under intense scrutiny.
"Succeeding is going to take all of us. I know a lot of you have ideas about enhancing safety and improving our safety culture, and I really appreciate that," Shaw said. "I want to hear from you, I want you to speak up. When all of us speak up, that's 20,000 voices pushing for safety—pushing for what's best for Norfolk Southern."
Two dozen labor leaders attended the meeting, with six joining Shaw on stage.
"We thank the unions for their partnership on improving safety and quality of life for every employee," Shaw said. "We said we wanted to partner more effectively with union leadership – and today you see management and labor keeping that promise."
NS also released a video about the event.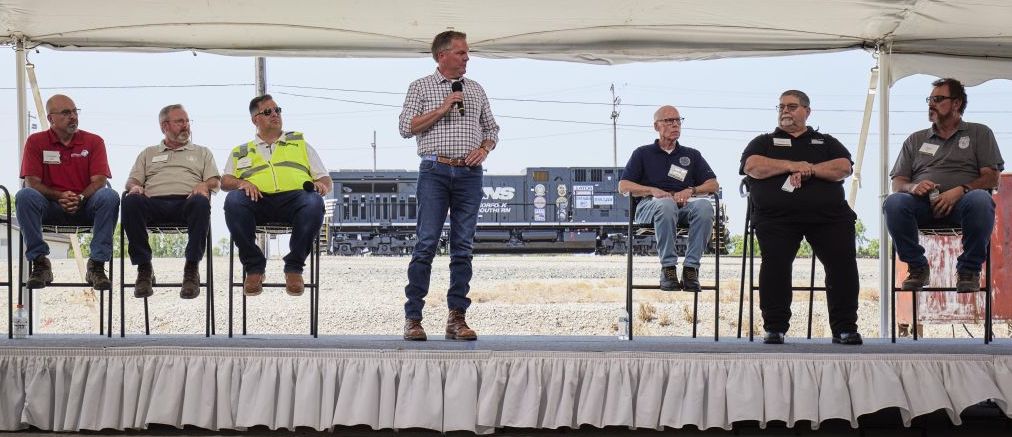 ---
Separately, on Tuesday Georgia Gov. Brian P. Kemp and First Lady Marty Kemp joined Shaw at a first responder safety training session in Atlanta. The event is part of the railroad's free Operation Awareness & Response program, which educates more than 5,000 first responders annually.
To help first responders learn how trains operate, classes are held aboard the Norfolk Southern safety train. The train is outfitted with boxcar classrooms, tank cars, and a locomotive for hands-on learning.