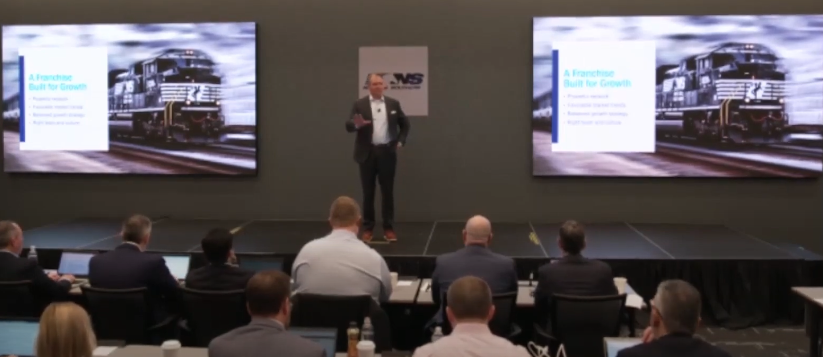 ---
You have to give Norfolk Southern CEO Alan Shaw a standing ovation for his performance at the railroad's investor day last month. Using logic as a sledgehammer, it took him just 10 minutes to demolish two of the things that have hurt rail service and put a lid on traffic growth: Excessive cost-cutting and an overemphasis on the operating ratio.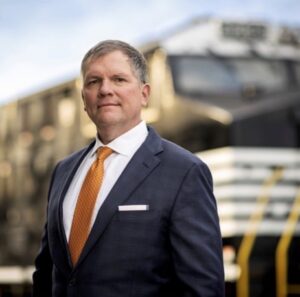 Shaw told a roomful of Wall Street analysts point blank that his railroad would no longer have a singular focus on its operating ratio. With the notable exception of Union Pacific, the Class I railroads have been heading in this direction. But Shaw publicly and forcefully explained why railroads need to turn the page in order to grow.
Instead of trying to cut its way to prosperity, NS aims to build a railroad with the resources required to provide reliable service year in and year out. The really big news here is that NS is attacking the root cause of the railroad industry's recurring bouts with service problems: The practice of furloughing train crews at the drop of a hat, then acting surprised when they don't return to the railroad.
"Our traditional approaches for dealing with business cycles — by furloughing temporarily surplus employees and tightening other spending when demand falls off — did not work well," Shaw says. "When the time came to rebuild our ranks as freight transportation demand returned, we were unable to rehire quickly enough to operate fluidly. Today, we are still recovering from the disruption of the pandemic. Our service has turned the corner, but we are not yet at our desired level of staffing, or at the level of service that our customers expect."
The Class I railroads get caught short of crews every three or four years. In the short term, this creates congestion, increases costs, and means railroads can't handle all the freight that wants to move on rail.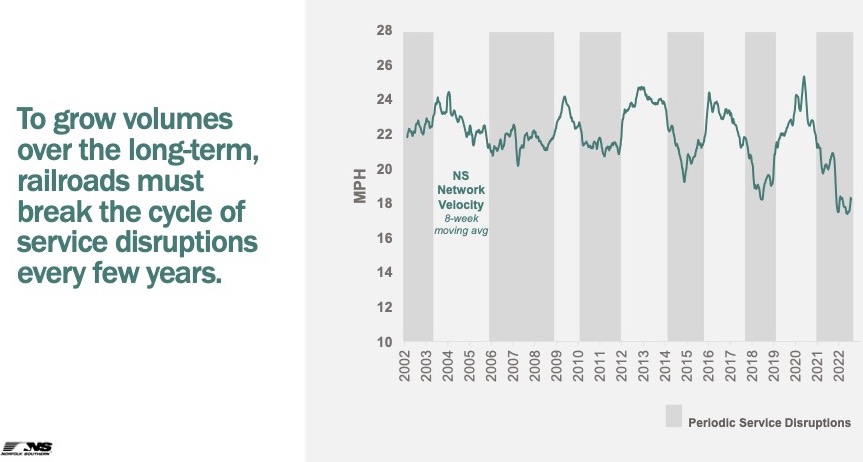 ---
"In the long term, these disruptions have eroded the confidence customers need to have if they are going to structurally rely on rail instead of highways," Shaw says. "A company can't expect to provide sustainable growth if it provides its customers with a lousy service product every three years."
To break this cycle, NS will hang on to its engineers and conductors during downturns. The railroad will take advantage of having surplus crews to qualify them on new territories and to train conductors to become engineers. The idea is that NS will be able to attract and retain its skilled workforce, provide consistent service, and be able to handle a traffic rebound without skipping a beat.
This will inevitably raise the operating ratio in the short term. That's been a no-no on Wall Street for investors who can't see beyond the next quarter. Shaw says enough of this because in the long run, furloughs backfire.
Shaw outlined a hypothetical downturn in which NS would normally furlough 5% of its conductors and engineers. Having those 375 people off the payroll for a year saves $35 million.
But when it comes time to recall them, only 175 return. So NS has to hire and train 200 new conductors, which costs $10 million and takes months. Meanwhile, service suffers, and with operations in the ditch, costs go up $160 million for the year. Then figure that NS misses out on 5% of the potential traffic volume due to poor service. That's at least $600 million in lost revenue.
In other words, furloughs intended to save the railroad $35 million actually end up costing it $770 million – and far more if you factor in shipper frustration.
Carrying full staff through a normal downturn will let NS carry more traffic, bring in more profitable revenue, and generate more growth. "Resilience is an investment in long-term shareholder value," Shaw says.
Amen to that.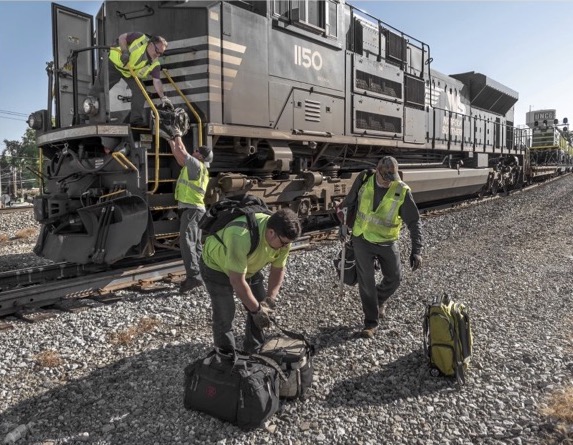 ---
In a long recession, NS still would resort to furloughs, but would provide financial incentives for crews to return. On the flip side, NS also says it has better forecasting tools to match traffic demand with crew levels, which will enable it to handle traffic surges. This is still more art than science, and easy to get wrong. As Yogi Berra said, "it's tough to make predictions, especially about the future."
Give NS credit, though. It has officially stepped out of the shadow that the Cult of the Operating Ratio has cast on the industry for far too long. Yes, NS still has to walk the walk and execute on its plan to balance service, productivity, and growth. But it's encouraging that Wall Street seems willing to play along for now.
Shaw has made it crystal clear that cost-cutting has reached the bumper post – and that the industry's future is tied to better service.
You can reach Bill Stephens at bybillstephens@gmail.com and follow him on LinkedIn and Twitter @bybillstephens
---
Watch Norfolk Southern CEO Alan Shaw explain the railroad's new strategy.