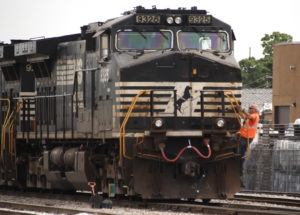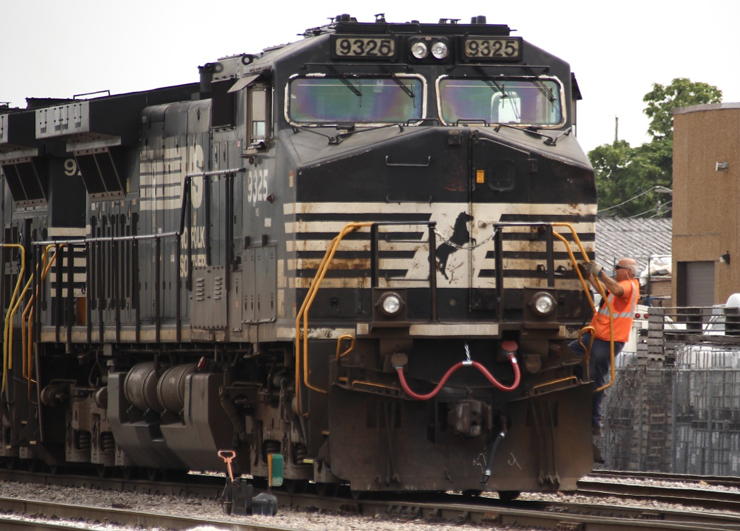 NORFOLK, Va. — After idling the humps at six yards over the past two years under its shift to a Precision Scheduled Railroading operating model, Norfolk Southern now is turning its focus to further boosting train length.
The changes aim to help NS close the operating ratio gap with the rest of the industry by reducing the railroad's fuel, labor, and locomotive-related costs.
"During the fourth quarter, we saw volumes continue their climb from pandemic-induced lows earlier in the year. So the mission of the operating team was handling more business while reducing resources and improving productivity," Chief Operating Officer Cindy Sanborn said on the railroad's earnings call Wednesday. "Our push for efficiency led to record train weight and record train length in the quarter. These larger trains, combined with our strategy of better matching train size and locomotive horsepower, drove us to record fuel efficiency and enabled us to get the job done with a smaller workforce and a record low count of locomotives."
Traffic in the fourth quarter, while up from the third quarter, was down 1% compared to a year ago. But NS moved its tonnage with 16% fewer locomotives and 15% fewer crews as train length and weight both grew 10%. A combination of record train sizes and storing older locomotives improved fuel efficiency by 3%.
The result of all this: An 8% reduction in operating expenses for the quarter.
Expect more of the same this year. "We are preparing for significant volume growth in 2021," Sanborn says.
With intermodal and merchandise volume outside of energy-related commodities expected to increase by 7% to 9%, NS aims to tack virtually all of the growth onto existing trains. Executives expect the railroad's employment levels to hold steady or decline slightly this year.
"Traffic coming back is both our challenge and an opportunity," Sanborn says. "We can and will add resources to meet customer needs, but first we must explore every option to fully utilize our existing crews and locomotives."
NS plans to take several steps to efficiently handle volume growth, including rebalancing traffic between existing trains and running extras only when necessary.
"Full pin is a technique used to optimally match train size with the pulling power of locomotives," Sanborn says. "While volume fluctuations can make this challenging, full pin drives fuel efficiency, controls crew starts, and improves asset turns."
NS will increase the blending of different types of traffic in the same trains, which Sanborn says supports full pin and minimizes the number of road train starts.
By blocking traffic for the most distant points on the network, NS will minimize the number of times cars are handled en route, which reduces yard costs while improving velocity.
And Sanborn says NS will minimize its hiring needs by retraining furloughed employees for work in other crafts.
"We will continue to look at yards and see how we can speed up cars. The real mission around terminal capability and terminal footprint is around keeping cars moving, or not pushing cars into terminals, moving cars faster. So I think there's still quite a bit of room there," she says. "But you've seen us pivot now a little bit more into looking at our train length and locomotive utilization with full pin. And that's really our primary focus right now."
The operational changes NS made in the fourth quarter, just prior to the holiday peak shipping season, contributed to increased terminal dwell and lower train speeds as volume picked up. The pandemic also played a role in the deterioration of the fluidity metrics, Sanborn says, as some NS employees were out sick or were quarantined under COVID-19 protocols.
During the fourth quarter, cars spent 16% more time in yards while average train speeds fell 5%.
"We've gotten a lot better. We're not at 2020 levels, but we are much, much better," Sanborn says.
Norfolk Southern's operating ratio has improved for a fifth straight year but at 64.4% lags rival CSX Transportation by 5.6 points. CEO Jim Squires says the railroad remains focused on closing the gap and aims for a 60% operating ratio by the end of this year.