Beginning the Trains News Wire countdown of the Top 10 rail stories of 2020, as selected by staff and key News Wire contributors:
No. 10: Amtrak on-time performance rules
It seemed simple enough back in 2008: As part of that year's Passenger Rail Investment and Improvement Act, Amtrak and the FRA were required to set standards to measure the performance of host railroads, setting a framework for addressing issues between the passenger railroad and its freight hosts.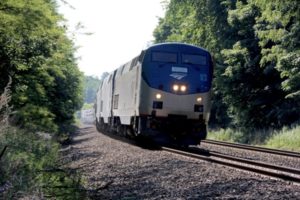 Instead, that concept took a long, convoluted journey through the courts, with part of the law struck down and the rest upheld only when the Supreme Court declined in June 2019 to hear an AAR appeal of a lower-court ruling allowing the Federal Railroad Administration to set such standards. That set the stage for the rules announced by the FRA in November, which use a weighted system to measure on-time performance, a per-passenger system that makes being within 15 minutes of the published schedule more significant at major stations than smaller ones.
It also requires Amtrak and its hosts to agree on achievable schedules, and sets a fairly elaborate procedure for what they must do when the two sides can't agree. As FRA Administrator Ron Batory told Trains News Wire, "We attempted to come up with a rule that encourages Amtrak and the host railroads to do what they are supposed to do — negotiate schedules with each other in good faith on behalf of their respective customers — [and] then they'll never have to look at the rule. If they administer what's in the rule, it should keep them away from the Surface Transportation Board and from the courthouse steps."
Now we just wait to see how it all works in practice.
Further News Wire reading:
"FRA publishes final rule setting Amtrak performance standards for host railroads," Nov. 16, 2020
"Analysis: FRA seeks Amtrak, host railroad scheduling cooperation," Nov. 20, 2020
No. 9: Steaming "Last Baldwin" No. 1309
The saga of "The Last Baldwin" — former Chesapeake & Ohio 2-6-6-2 No. 1309, built in 1949 as the last steam locomotive by the Baldwin Locomotive Works for a U.S. railroad — is nearing the finish line, with the effort to fire it for the first time having reached the "any day now" stage. It has not been any easy path to that moment.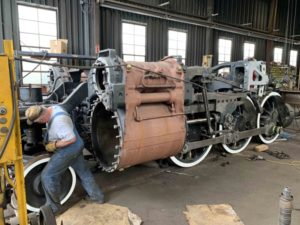 The Western Maryland Scenic Railroad's efforts to restore the locomotive were challenged from the beginning. The locomotive was in worse shape than hoped, both from hard use in its brief C&O career and from its subsequent 60 years of outdoor storage. And the tear down that accompanied the start of real restoration work found even more damage. Restoration has proved to be a roughly $3 million effort; funds have been exhausted more than once. And the effort suffered a bruising setback when more than $14,000 in parts from the restoration effort were stolen and sold to a scrap dealer in 2018, stretching the process in terms of both time and fundraising.
But — with the help of more than $250,000 raised through a Trains Magazine fundraising campaign, as well as contributions from organizations such as the Emery Trust — the finish line is indeed in sight. Watch Trains News Wire for more news on the locomotive soon.
Further News Wire reading:
"Donations pour in to steam the last Baldwin," Feb. 28, 2020
"Restoration of No. 1309 replaces stolen parts; fundraising moves forward," March 5, 2020
"Emery Trust makes special grant to help finish No. 1309," July 22, 2020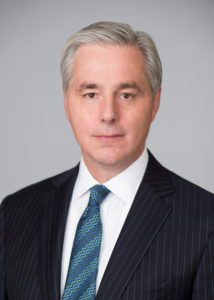 No. 8: New Amtrak leadership
The Richard Anderson era as Amtrak CEO is not likely to be fondly recalled by the passenger railroad's supporters, bringing as it did the end of many charter and special-train moves and severe restrictions on private-car activity, among other changes. Anderson's successor, former Atlas Air CEO William Flynn, stepped into the job in April 15, as Amtrak's ridership was being hammered by both by stay-at-home orders and public reluctance to travel because of the COVID-19 pandemic. He became the second straight CEO with no rail passenger experience on his resume. Facing a dramatic decrease in revenue, he has overseen buyouts, layoffs, and a reduction of most long-distance service from daily to triweekly frequency. He continues to press Congress for funding to restore the long-distance service and for major infrastructure projects he says could aid the nation's economic recovery.
Stephen Gardner, who many had believed was Anderson's successor-in-waiting, instead remained in a position with the unwieldy title of senior executive vice president and chief operating and commercial officer — at least until Dec. 1, when Flynn named him president. That title originally belonged to Amtrak's top job, but is now the No. 2 position, and is in the hands of a longtime Capitol Hill staffer who has overseen the company's efforts to expand state-supported services and advance capital projects, among other roles.
Further News Wire reading:
"Amtrak names Atlas Air's Flynn to succeed Anderson as CEO," March 2, 2020
"A look at Amtrak's next CEO," March 31, 2020
"Amtrak names Stephen Gardner as president," Nov. 30, 2020.
Coming Wednesday: Nos. 5-7.