Continuing the Trains News Wire countdown of the Top 10 rail stories of 2020:
No. 7: Alstom purchases Bombardier
Two of the major suppliers of passenger and transit equipment in North America and Europe are combining, with French-based Alstom purchasing the rail business of Montreal-based Bombardier Transportation. The deal, announced in February, creates the second-largest rail equipment manufacturer after China's CRRC, and came after Alstom's earlier effort to merge with Siemens was rebuffed by European regulators. This time, the deal was approved by those regulators, in part because Alstom agreed to sell a factory in France while Bombardier divested itself of a commuter rail operation in Germany, among other concessions. It also went through despite losses by Bombardier which led Alstom to lower its final purchase price by $350 million.
Both companies have significant profiles in North America. Alstom's highest-visibility project is construction of the next-generation Acela trainsets; it also has been a major contractor in the implementation of positive train control. Bombardier has built or is building equipment for the New York Subway, NJ Transit, and Toronto's GO Transit, among other projects, and just this week announced an order for new equipment for SkyTrain in Vancouver, British Columbia.
Further News Wire reading:
"Alstom reaches agreement to buy Bombardier," Feb. 17, 2020
"Appropriations bill would require Amtrak …," Digest, July 9, 2020
"Digest: Alstom-Bombardier deal gets conditional EU approval," July 31, 2020
No. 6: CSX to acquire Pan Am Railways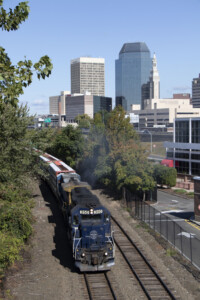 Even as it continued efforts to sell some main lines and branches, CSX made a move to expand, announcing in November it planned to purchase New England's Pan Am Railways, at 1,700 miles, the nation's largest regional railroad. CSX's intent was revealed by Class I rival Norfolk Southern, which in a Nov. 6 filing to the Surface Transportation Board indicated its opposition to the possible purchase, in part because of Pan Am Southern, the joint NS-Pan Am venture that gives NS access to the New England market. When CSX made its intention official on Nov. 30, NS said it was "carefully considering" the possible impact, "especially any competitive harm to the marketplace."
CSX will reportedly pay $700 million for Pan Am, which went on the market earlier in the year and is privately held by 78-year-old Tim Mellon and other investors. In announcing the purchase, CSX CEO Jim Foote said the transaction will bring "substantial benefits to the rail-served industries of the Northeast," and that CSX would work "in partnership with connecting railroads to provide exceptional supply-chain solutions to New England and beyond."
While some outside observers questioned the benefits CSX would see from acquiring Pan Am, given its already strong presence in New England. But Kevin Boone, CSX's chief financial officer, said the railroad saw growth opportunities, given that Pan Am has grown at a faster rate than the larger railroad.
The deal is subject to regulatory approval, which CSX projects could come in the second quarter of 2021.
Further reading:
"New England's Pan Am Railways for sale," June 29, 2020
"CSX seeks to buy New England regional Pan Am Railways," Nov. 9, 2020
"The $700 million mystery: Why is CSX interested in regional Pan Am Railways?," Observation Tower blog, Nov. 13, 2020
"CSX to acquire New England Regional Pan Am Railways," Nov. 30, 2020
"CSX says Pan Am acquisition targets growth," Dec. 3, 2020
No. 5: The first female CEO at a Class I railroad
The CEOs of Class I railroads have varied widely throughout history in terms of profile, success, and long-term impact, but they've all had one thing in common: All have been men. That will end on Jan. 1, 2021, when Kathryn Farmer becomes the chief executive of BNSF Railway.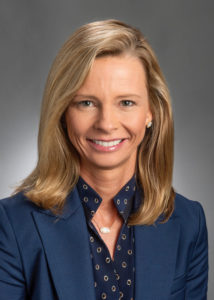 Farmer, 50, has spent her entire career with the railroad, beginning as an intern while at Texas Christian University and joining the company as a management trainee after graduation. She has worked in a wide variety of posts at the railroad, holding leadership positions in operations, marketing, and finance; she executive vice president, operations, when her promotion to the top job was announced, and before that headed the railroad's largest business group as group vice president, consumer products, which includes BNSF's intermodal and automotive segments.
She will succeed Carl R. Ice, who retires at the end of this year after seven years as CEO.
The landmark promotion comes as railroads remain well behind most industries in attracting women to the workforce; they make up less than 10% of Class I railroad employees, compared to 44% in S&P 500 companies as a whole.
Further reading:
"BNSF names Kathryn Farmer as its next CEO," Sept. 14, 2020
"BNSF Railway's historic choice for its next CEO," Observation Tower blog, Sept. 17, 2020
Thursday: Top 10 stories Nos. 2-4
Previously: Top 10 stories Nos. 8-10