Continuing the Trains News Wire countdown of 2020's top stories:
No. 4: The PTC deadline
It was a long, expensive process, but the railroad industry has met the huge technological challenge of positive train control. When NJ Transit announced on Dec. 18 that its PTC system had been certified, it meant the last railroad considered at risk by the Federal Railroad Administration had completed implementation. That ended a process dating to 2008, when, in the wake of a collision near Los Angeles between a Union Pacific train and a Metrolink commuter train that killed 25 people, Congress passed the law requiring the safety system — which at the time did not exist. Railroads not only had to essential develop the technology, but they also had to pay for it. As of a year before the deadline, the Association of American Railroads placed the cost to Class 1 roads at $11.47 billion; Amtrak and commuter railroads spent billions more. (And, to be completely accurate, PTC is not one system; it is a group of systems. Nine PTC systems have been approved by the FRA).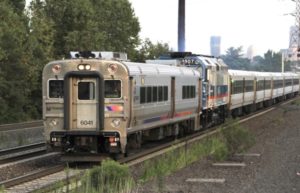 The challenges of implementing PTC were such that it Congress pushed back the date for it to be operational. Originally required by Dec. 31, 2015, a law pushed that back by at least three years, while setting a final deadline of Dec. 31, 2020, if railroads showed certain levels of progress by the Dec. 31, 2018.
Class I railroads proved to be fairly efficient at meeting that deadline; by Dec. 31, 2019, PTC was in operation on 98.5% of Class I mileage where it was required, and by March 31, 2020, it was operating or in the final testing phase, Revenue Service Demonstration, on 98% of all route-miles covered by the move. At that point, the FRA said four commuter railroads were in danger of missing the deadline; two quarters later, only NJ Transit was at risk. Amtrak, incidentally, announced in August that it had completed implementation on the 898 miles it owns or controls.
There are still a few elements of PTC operation to be resolved. A report from the Amtrak Office of Inspector General notes that stringent rules governing malfunctions don't take effect until Jan. 1, 2022, meaning dispatchers can allow trains to move even when the system isn't fully operational. And, as noted in an NTSB report on a 2019 CSX accident, PTC does not prevent accidents when in restricted mode, used during switching moves. And there will remain accidents beyond PTC's influence, such as derailments triggered by equipment failure.
Still, PTC means U.S. railroads are clearly safer today than they were before.
Additional reading:
"NJ Transit and Metra still in danger of failing to meet train control deadline," May 15, 2020
"Digest: Amtrak completes PTC implementation," Aug. 14, 2020
"NTSB: Engineer in 2019 CSX collision in Ohio was intoxicated," Sept. 15, 2020
"Digest: Amtrak inspector expresses concerns over elements of PTC implementation," Dec. 16, 2020
"NJ Transit meets PTC deadline," Dec. 18, 2020
"PTC system information," an overview, Federal Railroad Administration
No. 3: East Broad Top reborn
The rail preservation miracle that is Pennsylvania's East Broad Top — a former coal-hauling narrow gauge short line that was preserved and operated rather than scrapped, after being bought by a salvage firm in 1956 — is authoring a new chapter in its storied history. In February, the dormant railroad, its 33-mile main line still mostly intact, was bought by the newly formed non-profit EBT Foundation, backed by a group including notable railroading figures Wick Moorman, Henry Posner III, and Bennett Levin. The new owners immediately went to work to return the railroad, a National Historic Landmark, to operation, designating two of its six Baldwin 2-8-2 locomotives as the first to be restored, working to improve the roundhouse, and beginning track work.
By August, the 60th anniversary of the railroad's first operation as a tourist railroad, the railroad held a ceremony to mark its reopening and was able to offer short trips on the first three-quarters of a mile of restored trackage, using its gas-electric car and a diesel; by December, it was able to say it planned to begin scheduled operation in spring 2021, with or without an operable steam locomotive. Initial plans are to operate on a 4-mile stretch from its Rockhill Furnace, Pa., headquarters to a picnic area at Colgate Grove. Long-term, the railroad could restore the main line all the way to former coal-mine sites at Robertsdale and Woodvale, Pa., as well as reviving a long-dormant mountain branch line.
Additional News Wire reading:
"The East Broad Top will run again and again," Feb. 14, 2020
"New East Broad Top crew makes progress; designates two steam locomotives for early restoration efforts," May 12, 2020
"With a splash of grape juice, East Broad Top returns to operation," Aug. 13, 2020
"East Broad top eyes restoration of Coles Valley Branch," Oct. 27, 2020
"East Broad Top plans spring reopening for regular operation," Dec. 11, 2020
No. 2: The impact of Precision Scheduled Railroading
Hunter Harrison may be gone, but the former CN, CP, and CSX CEO lives on in an annual spot in the Trains Top 10 through his . Harrison himself was the No. 1 story in 2017; since his passing, PSR was No. 2 in 2018 and No. 6 a year ago.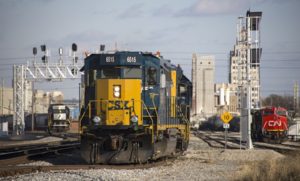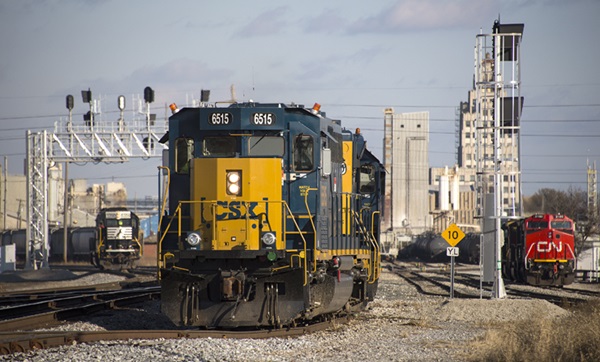 The high ranking is understandable. In some form, PSR has officially been embraced by every Class I railroad except BNSF — the one not wedded to quarterly reports to investors highlight operating ratio, the return-on-investment stat of choice for PSR proponents. For railroads, it's a winning proposition for driving costs down — running fewer but longer trains, a key tenet of PSR, means using fewer locomotives and fewer people. That last point is a big reason PSR is not popular with employees, or furloughed workers — and probably does much to explain how railroads took three of the top five spots in a recent MoneyWise ranking of the worst places to work.
It also has made the hump yard an endangered species — Norfolk Southern has idled six humps in a year, and UP has shut down six since launching its version of PSR in October 2018 (although it has temporarily reopened one at North Platte, Neb.).
CEOs say the lowered costs that come with PSR prove "more opportunity to bid on more markets" (Union Pacific's Lance Fritz); has added $1 billion in carload traffic, with the prospect to "add another billion topline to this company" (Canadian Pacific's Keith Creel); and that it has improved service to the point that "many of our customers … refer to our service today as trucklike." (CSX's Jim Foote).
At least some customers don't necessarily agree. An Oliver Wyman survey found all shippers preferred trucks because of better on-time performance, ability to track shipments, and equipment availability. At least some blame Precision Scheduled Railroading for their issues with railroads: "PSR has not yielded positive results in service, transit, or reliability," one said. And a coalition of shipper groups is seeking more local service information from the Surface Transportation board, saying there is a gap between current data reported to the STB and actual service. PSR has figured into that problem, they say.
However, for railroads — and their investors — the pros of PSR outweigh any cons. So don't be surprised to see Precision Scheduled Railroading on next year's Top 10 list, too. It's not going anywhere.
Additional News Wire reading:
"Kansas City Southern touts Precision Scheduled Railroading, pandemic-related operational improvements," Aug. 5, 2020
"Panel looks at PSR impact on Class I, shortline railroads," Aug. 14, 2020
"Shippers ask regulators to order Class I railroads to report on local service performance," Sept. 2, 2020
"Norfolk Southern to idle its sixth hump, and yard in Macon, Ga.," Oct. 28, 2020
"Shippers, critical of railroad service, continue to shift to trucks," Nov. 20, 2020
"Class I railroad executives tout growth prospects, customer focus," Nov. 24, 2020
"Union Pacific CEO says Precision Scheduled Railroading will unleash volume growth," Dec. 4, 2020
Coming Monday: The No. 1 story
Previously: Top 10 stories Nos. 8-10; Nos. 5-7.