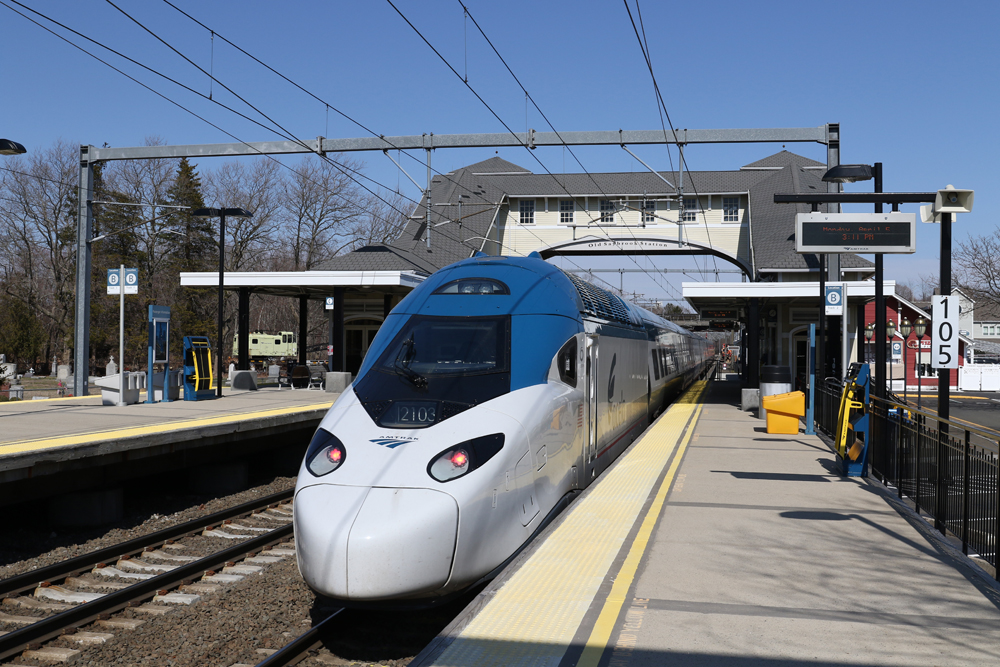 WASHINGTON, D.C. — Debut of Amtrak's next-generation Acela trains will be delayed by a year because of modifications needed to make the train compatible with Northeast Corridor infrastructure, the Washington Post reports.
The first of the 28 new Alstom trainsets had been expected to enter service this year, but the debut is now projected for spring 2022 as a result of modifications to the catenary system. The train's pantograph would lose contact with the catenary wire and could not reach top speed, according to an official involved with the project. Modifications to solve the problem have required additional testing, computer modeling, and simulations. Those tests "have been an extended affair," says Larry Biess, Amtrak assistant vice president of mechanical, adding several months to the timeline to deliver the equipment.
The aging, curvy nature of the Northeast Corridor has presented problems that the Avelia Liberty trainsets not faced by their European counterparts, he said. Pandemic-related problems have also added to the delays.
Amtrak announced a $2.45 billion deal with Alstom to build the new trainsets in 2016 [see "Amtrak, Alstom reach $2.45 billion deal …," Trains News Wire, Aug. 26, 2016]. The first completed trainset exceeded the planned top speed of 160 in testing in Colorado (see "New Aclea reaches 165 mph …," News Wire, May 22, 2020); the second began testing on Amtrak lines in the Northeast a little over a year ago [see "News photo: New Acela makes test run …" News Wire, May 28, 2020].