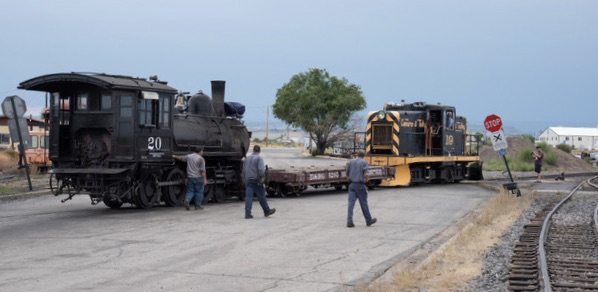 ANTONITO, Colo. — The Colorado Railroad Museum's Rio Grande Southern 4-6-0 No. 20 has arrived at the Cumbres & Toltec Scenic Railroad for its visit including a role in the upcoming Victorian Iron Horse Roundup.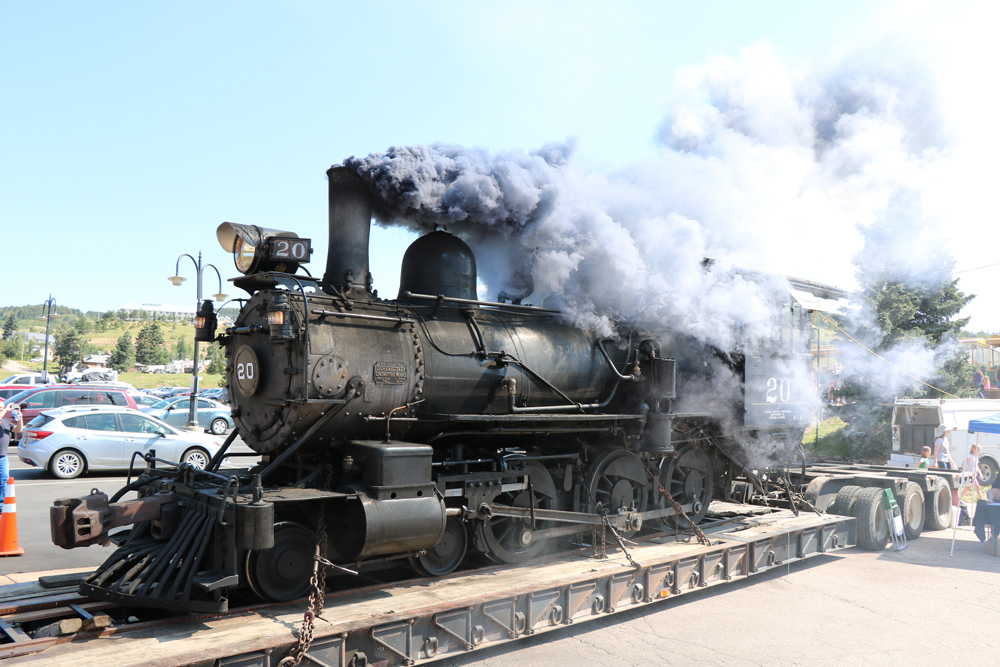 The locomotive, restored to operation in 2020,. arrived Sunday by truck from the museum in Golden, Colo. (The tender will arrive later this week). En route, it made an appearance Saturday in Cripple Creek, Colo, at the community's Donkey Days, and where it was made to appear to be under steam even while it remained on its trailer. The locomotive, built in 1899, ran on the Florence & Cripple Creek until 1915, when it went to the Rio Grande Southern.
The Cumbres & Toltec's Victorian Iron Horse Roundup, a celebration of the railroad's 50th anniversary postponed from 2020, begins Saturday with trips behind visiting locomotives from Nevada, the
Glenbrook
and
Eureka
, and resident Rio Grande 4-6-0 No. 168 and 2-8-0 No. 315 (aka No. 425). A handful of tickets remain for a
Trains
Magazine photo charter with Rio Grande Southern No. 20 on Sept. 5.
Details and ordering information are available here.