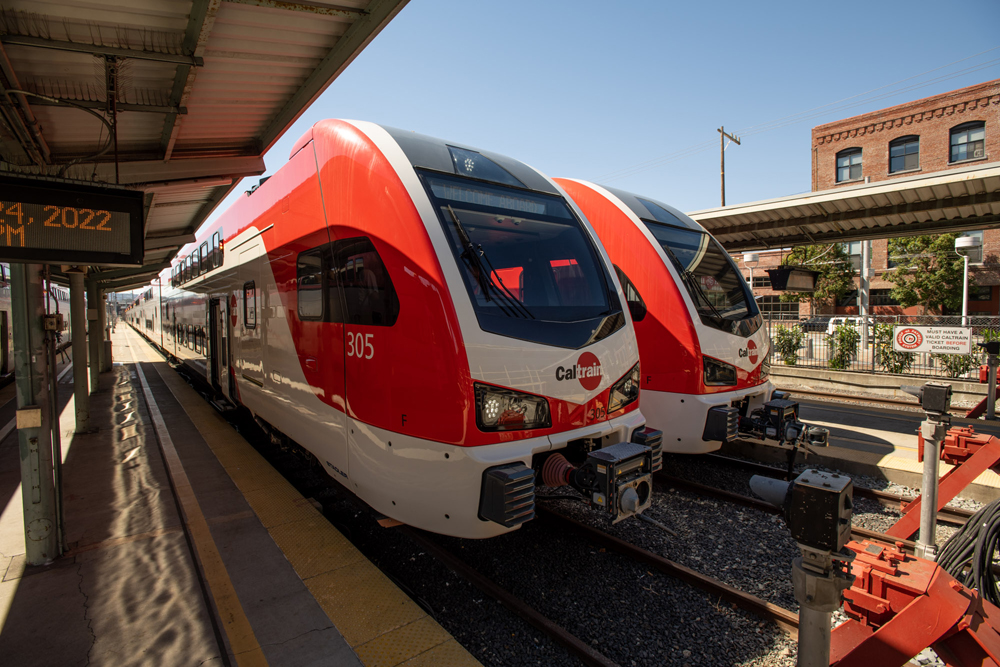 ---
SAN FRANCISCO — Caltrain has given the public the first look at its new electric multiple-unit trainsets, set to take over commuter rail service between San Francisco and San Jose in 2024.
The commuter operator brought two of the new trains, built by Stadler at its plant in Salt Lake City, to its Fourth and King station for public viewing Saturday in an event attended by a number of local politicians and government officials.
The seven-car trainsets will replace five- or six-car diesel trains. Features of the new equipment include digital onboard displays, power outlets at each forward-facing seat, expanded storage under the seats, and security cameras.
The agency plans additional public appearances for the new equipment in early 2023.