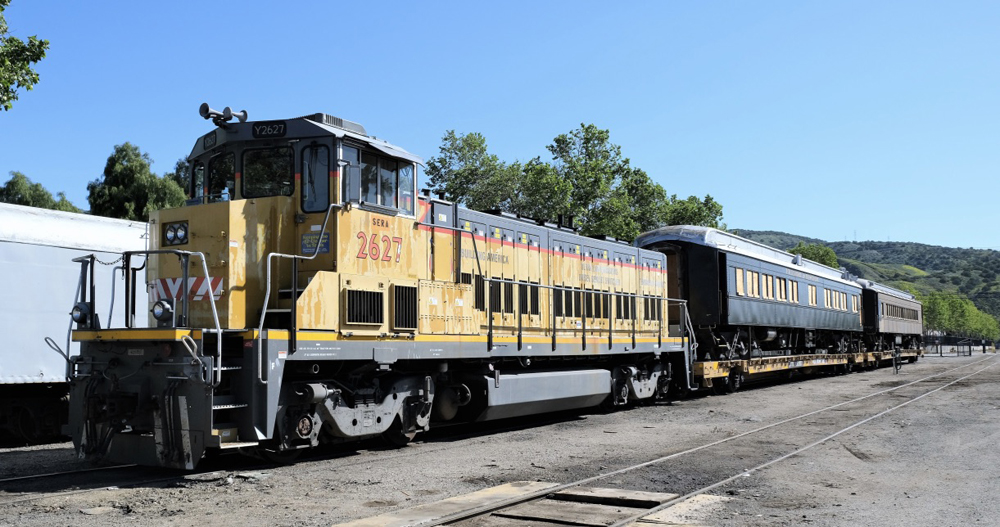 ---
FILLMORE, Calif. – A pair of heavyweight passenger cars sold by the former Fillmore & Western to the Everett Railroad in Duncanville, Pa., are scheduled to be interchanged with the Union Pacific at Santa Paula today (Wednesday, April 6).
The Powhatan Café Parlor car was built by Pullman for the Richmond, Fredericksburg & Potomac Railroad; the Rancho Sespe — named for a large Fillmore ranch — started out on the Colorado & Southern Railway.
Most of the former F&W equipment was purchased by Sierra Northern Ventura Division to be used in movie and television work. An Alco S6 and an EMD GP35 have been sold or donated and an Alco RS32 is scheduled to go to Southern California Railway Museum in Perris.