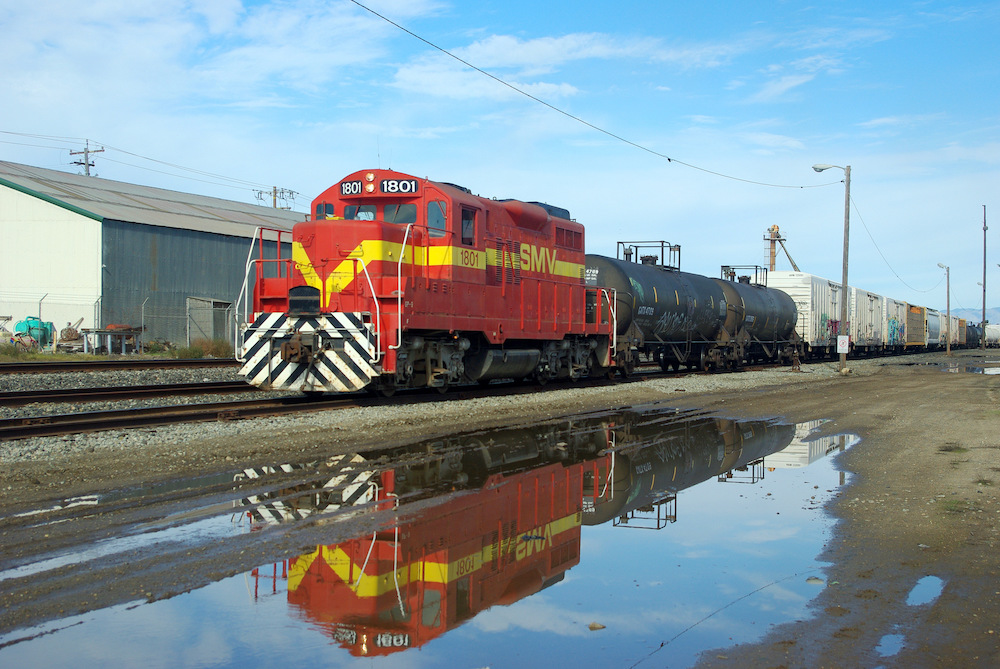 ---
Rob Himoto's Santa Maria Valley Railroad is the quintessential short line success story. His family bought the struggling 13.72-mile independent short line in 2006. Through hard work, they've been able to quadruple annual carloadings, diversify the railroad's traffic base, and improve its track.
Himoto is understandably proud of the turnaround and the role the railroad plays in taking long-haul freight off the highway in California and beyond. But now the California Air Resources Board has come along with new locomotive emissions regulations that could bankrupt the Santa Maria Valley and threaten the viability of many of the state's 24 other short lines.
The regulations, approved in April, pack a one-two punch. The first is an excise tax on locomotives that goes into effect in 2024, with the amount based on emissions each locomotive produces. The second prohibits locomotives older than 23 years from operating in California beginning in 2030. CARB's wacky idea is that the excise tax is a forced savings plan that will help Class I and shortline railroads pay for new clean-burning or zero-emissions locomotives.
But the yearly excise tax will be a knock-out blow for some short lines. In Santa Maria Valley's case, the bills on its active fleet — a GP7, GP9, and GP35 — will exceed the railroad's annual revenue. What's the Santa Maria Valley going to do when the forced savings account plan goes into effect next year? "I don't know," Himoto shrugs. "We're at a loss."
And there aren't any other options. Santa Maria Valley rosters a pair of GE 70-tonners that are exempt from the excise tax because they produce less than 1,006 horsepower. Could they take over for the Geeps? "No," Himoto laughs, shaking his head. "Not with our traffic." The 70-tonners can't handle the railroad's typical 35- to 40-car train.
Even if there were a way to avoid or find the money to pay the excise tax, there's still the looming 2030 deadline to replace older power. Buying new is for the big boys. Union Pacific has ordered 20 battery electric locomotives to test in yard work, including in West Colton, Calif. The tab: More than $100 million for the locomotives and related yard infrastructure improvements. That works out to $5 million per unit, which is out of the question for a short line.
What about state or federal grants? "Even if there's a grant for it, there was a grant in California that covers 75%," Himoto says. "But what's 25% of $5 million? It's still too much for us."
Himoto realizes that nothing lasts forever, and even without the new regulations the railroad eventually will have to replace its aging locomotives. A good used GP38-2, which might cost $200,000, is affordable. It's another matter entirely when the railroad would have to buy a Tier 4 switcher that costs nearly as much as a new $3 million Tier 4 road locomotive.
"But how do you do it with the revenue we make? Our revenue needs to go to other capital projects. We still need to refurbish a lot of track. You need good track before you run trains," Himoto says. "My thinking is you've got to build up the business and revenue to justify buying new locomotives."
Short lines don't argue the need for cleaner air and reduced carbon emissions. But CARB's heavy-handed approach — all stick and no carrot — is going about it the wrong way. It's not offering new grants, incentives, workable exceptions, or wiggle room. Just air-tight rules.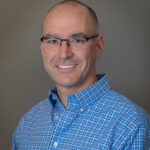 So Himoto worries about the future of his railroad, its 10 employees, and its two dozen customers. "This is a total threat. The revenue isn't there to convert that quickly. And then the technology isn't really there yet," Himoto says.
He's right: Battery electric or hydrogen fuel cell locomotives are still in the prototype stage, something that CARB misunderstands. No shortline wants to be a proving ground. They need locomotives they can count on. "We can't afford down time," Himoto says.
It's unlikely that short lines could pass the cost of compliance on to their customers. So CARB's rules may put some short lines out of business. This would send freight to the highway, increasing air pollution and congestion while reducing safety. In all, California short lines handle 260,500 carloads per year, or the equivalent of 781,500 truckloads. The railroads have pointed this out to CARB repeatedly. "They don't even care," Himoto says. "They're saying, 'No, you're the problem. You're the polluter.' "
The Association of American Railroads and the American Short Line and Regional Railroad Association will challenge the regulations in court. Himoto says some California legislators have been sympathetic. But it's unclear how they can help.
Meanwhile a frustrated Himoto can't do much but worry and wait. "We're holding our breath on this thing," he says.
You can reach Bill Stephens at bybillstephens@gmail.com and follow him on LinkedIn and Twitter @bybillstephens