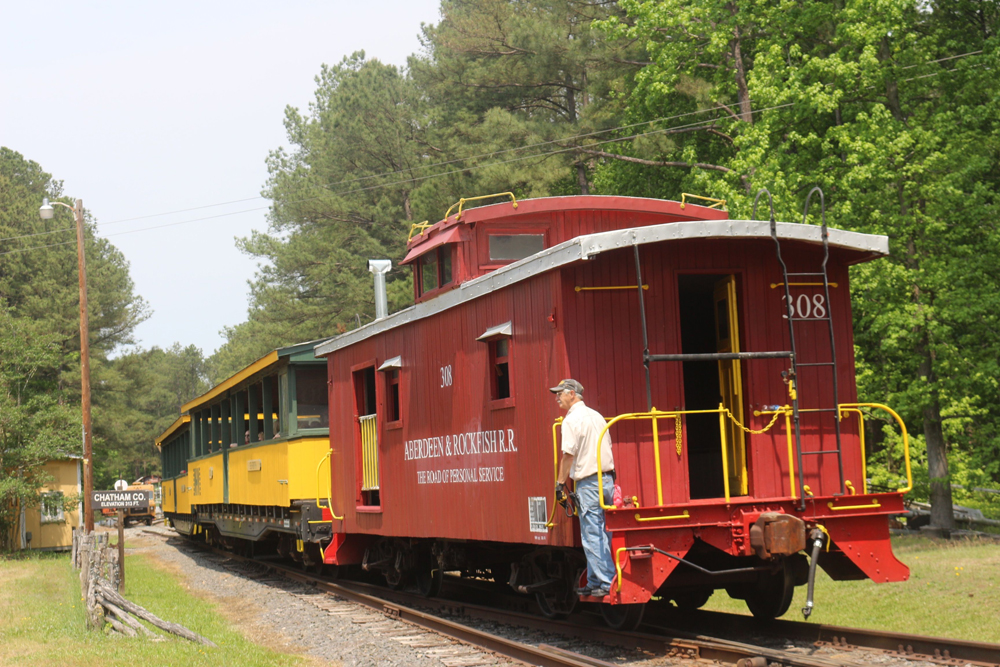 The North Carolina Railway Museum, which lost most of its 2020 season to the COVID-19 pandemic, will begin 2021 operations of the New Hope Valley Railway with a new event later in March.
The all-volunteer, non-profit railway, will host "Hop into Spring," with rides Saturday and Sunday, March 27-27. The event will feature socially distant photo opportunities with the East Bunny and a visual egg hunt along the route, where riders can search for hidden eggs from their seats. Round-trip excursions will depart at 11 a.m., 12:30 p.m., 2 p.m., and 3:30 p.m. both days from the New Hope Valley's yard at 3900 Bonsal Road in New Hill, N.C. Visitors are encouraged to arrive at least 30 minutes in advance.
Tickets are $14 for all ages (children under 2 free), must be purchased online in advance, and are available at the railroad's website. More information is available at the website, which also has schedules and tickets for other events later this season. The exceptions are the Track or Treat Halloween Express and Santa's Reindeer Roundup, which will go on sale later this year.