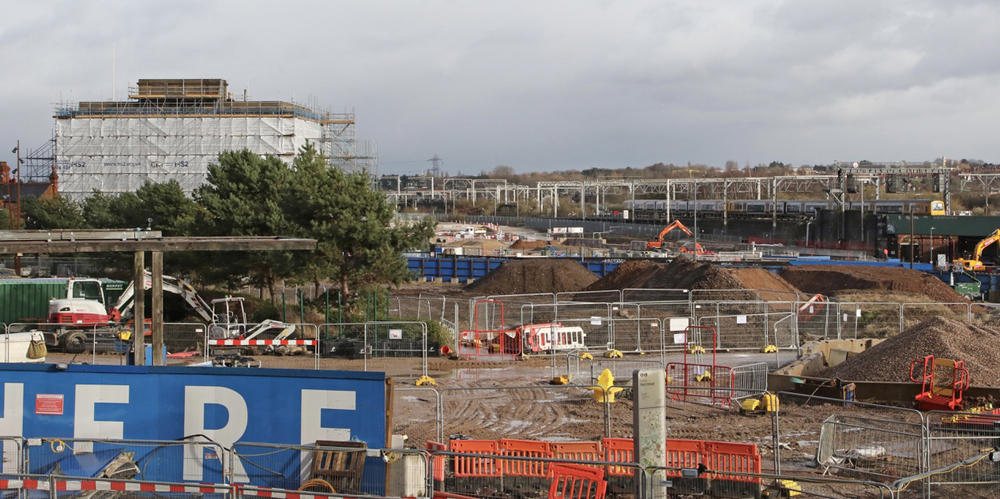 ---
The British government, now with its third Prime Minister in 12 weeks, has confirmed it will continue to fund several major rail (and road) investment programs, as well as new nuclear power plants. Opponents of both sets of projects had hoped the high price tag might tempt the government to make immediate spending cuts.
New Prime Minister Rishi Sunak — who follows Boris Johnson and his short-lived successor Liz Truss, removed by members of their own Conservative Party — has confirmed the government's spending and taxation plan in a revised budget presented last week. These plans will guide spending until the next election, due by January 2025 at the latest but likely to be called sooner.
Sunak's plans have calmed money market panic that followed his predecessor's plans for tax cuts followed by more government borrowing.
Meanwhile, the government has placed on hold plans to create the Great British Railways and introduce contract reforms for passenger and freight rail operators.
Projects continue, but the devil is in the details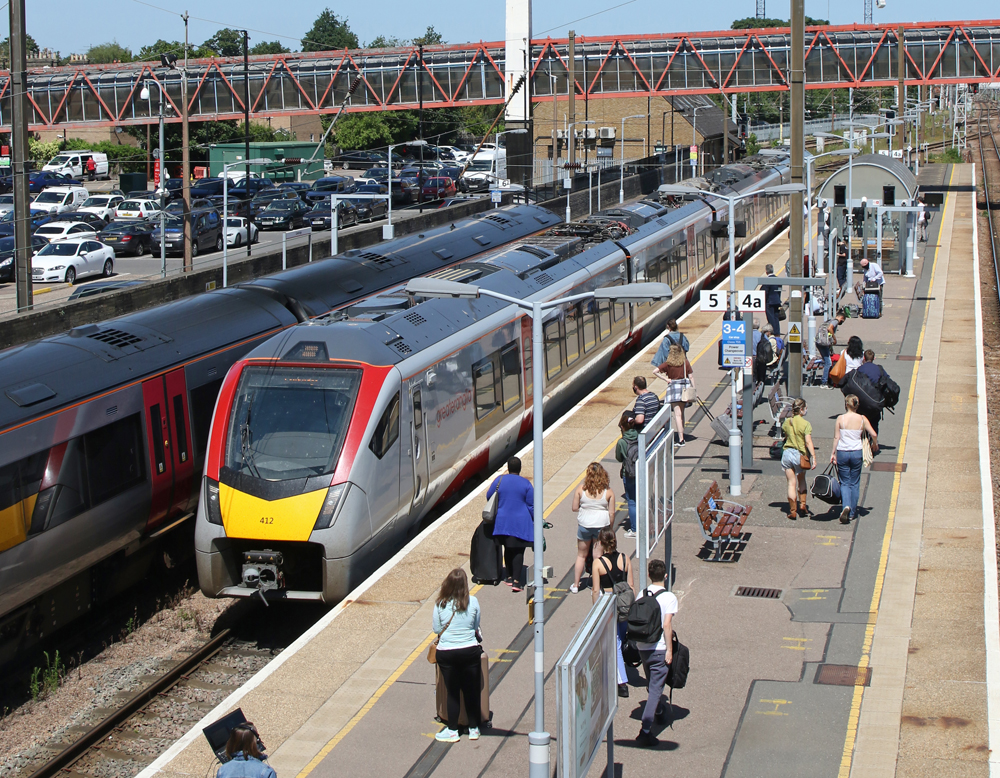 The British rail industry, and construction companies building the HS2 high speed line between London and Birmingham, breathed a sigh of relief to hear the HS2 route from London to Manchester (via Birmingham, which is the first phase, partly built) was a priority. So is the "East West Rail" plan to rebuild a railway across central England from Oxford to Cambridge, plus the "Northern Powerhouse Rail" upgrade in northern England. However, the fine detail of these apparent commitments remains unclear.
British inflation is currently running at over 10%, although forecast to be half that in six months' time when the impact of energy price increases following Russia's invasion of Ukraine fall out of the calculation. This means simply agreeing to maintain the previous budgets implies either a reduced expenditure or that cost reductions are possible. This might, in fact, be the case, as most major UK rail projects include substantial contingency funds — up to 40% of the total budget — to cover things like inflation. These might be enough to cover the extra costs.
For HS2, London to Manchester is the core route, either being built or finalized in the planning process. (This process includes an Act of Parliament for each new section of line, as rail construction has in Britain since the 1820s.) However, there was already substantial doubt whether the full HS2 route would be built after the Johnson-led government cut part of the Birmingham-Leeds/York section and cancelled a link meant to offer faster journeys to or from Scotland [see "British government changes high speed rail plan," Trains News Wire, Nov. 23, 2021]
Whether any of the other parts of HS2 will be built is unclear. The planning process, including one or more of the required railway Acts of Parliament, is such that no actual construction would be possible for the 2025 date for the next election, anyway.
Precarious footing for other projects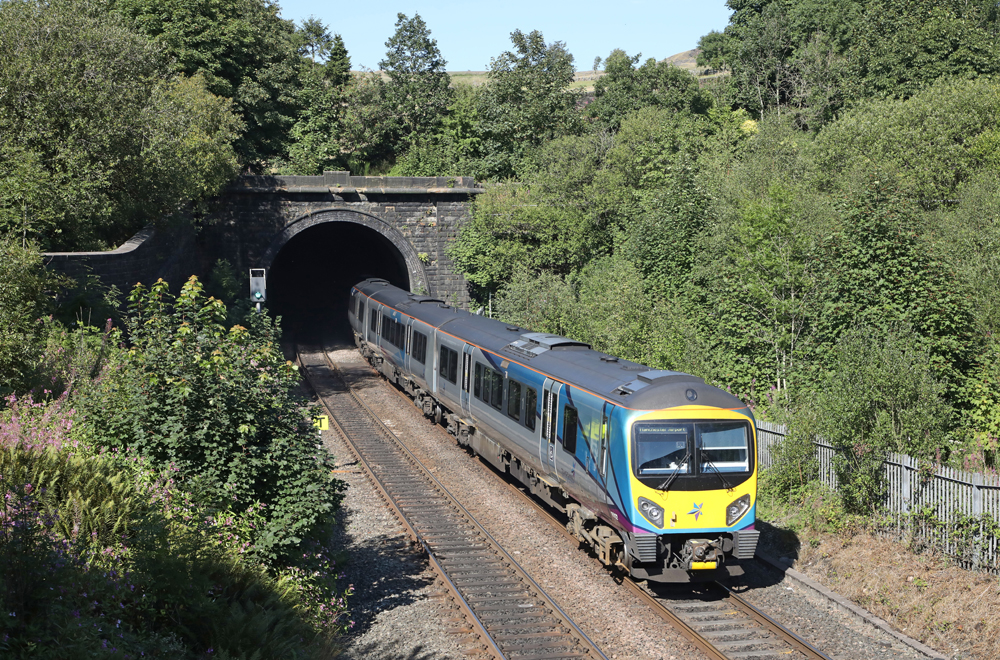 Status of the other projects seems even more precarious. The East West Rail plan to rebuild the railway from Oxford to Cambridge was described by Johnson's former Transportation Secretary, Grant Shapps, as something he would scrap during a short period this summer when Shapps was a candidate in the internal party election to be its next leader. While the government says it is committed to the project, it is divided into three phases. One section, Oxford to Bletchley, is nearing completion; the other two, which include building new sections of line, haven't started construction – and may never do so.
Shapps was even less positive about the plans for brand new lines in the north of England,  publicly championed by short-lived Premier Truss, involving a new higher speed line under the Pennine range of hills. "There wasn't really much point in going and blasting new tunnels through the Pennines," he said. Again, the new government is committed to what it calls "core Northern Powerhouse Rail," but the project's scope has changed so many times over the last decade that it remains unclear what will be delivered beyond electrification and some capacity enhancements (extra tracks, passing sidings) between Manchester and York. Even this reduced program has a near $10 billion price tag.
Shapps has since secured a new government job as Business Secretary in the Sunak government. The simplest summary of all these machinations — and for non-British readers, it is worth stressing the party in control of government hasn't changed and there has been no new election —  is that "commitment" to either project is easy; exactly what will be delivered has been changed, and probably will be again.
Great British Railways on hold
Planned legislation to establish the new Great British Railways holding company [see "British government plans major shake-up of rail industry," News Wire, May 26, 2021] and introduce new contractual arrangements for passenger and freight rail operators have been put on hold. It is now unlikely to be presented to Parliament, let alone finalized, before the next election.
As the government has effectively already undone the franchising-based privatization introduced in 1996, replacing it with direct contracts between government and train operators, the UK passenger rail industry is in serious difficulty. Almost all passenger revenues in England go directly to the government. The train operators, mostly private companies, have contracts that provide margins of less than 1% but allow them no flexibility in spending money, with almost every decision made or second guessed by officials at the government's Transportation Department. This lack of autonomy for operators is in large part to blame for the ongoing strikes by rail employees — the companies' contracts do not allow them to make revised offers to their staff without agreement from officials in London, which so far has not happened.
Despite the delay to the GBR legislation, there is progress on investments to reinstate passenger service on a few regional lines shut down in the 1960s. Work is underway to reopen the Newcastle-Ashington line in northern England; the line to Leven (serving the St. Andrews area) in Scotland is being rebuilt; and funding has recently been agreed upon, after years of discussion, for the Bristol-Portishead line in western England.
'Decarbonization' in question
Also quietly sidelined have been plans by Network Rail, the government-owned national rail infrastructure owner and operator, for widescale electrification of much of the remaining non-electrified parts of the British rail network. This had called for electrifying 11,000 km [6,875 miles] of tracks by 2050, but is no longer seen by the government as realistic, as the current cost per mile is too high. However, the need to replace nearly 3,000 diesel-powered passenger trains in the next 20 years remains,  and the government says it wants this done by 2040. This means significant electrification remains likely, although probably on a case-by-case basis, rather than the previously envisioned all-embracing national plan.