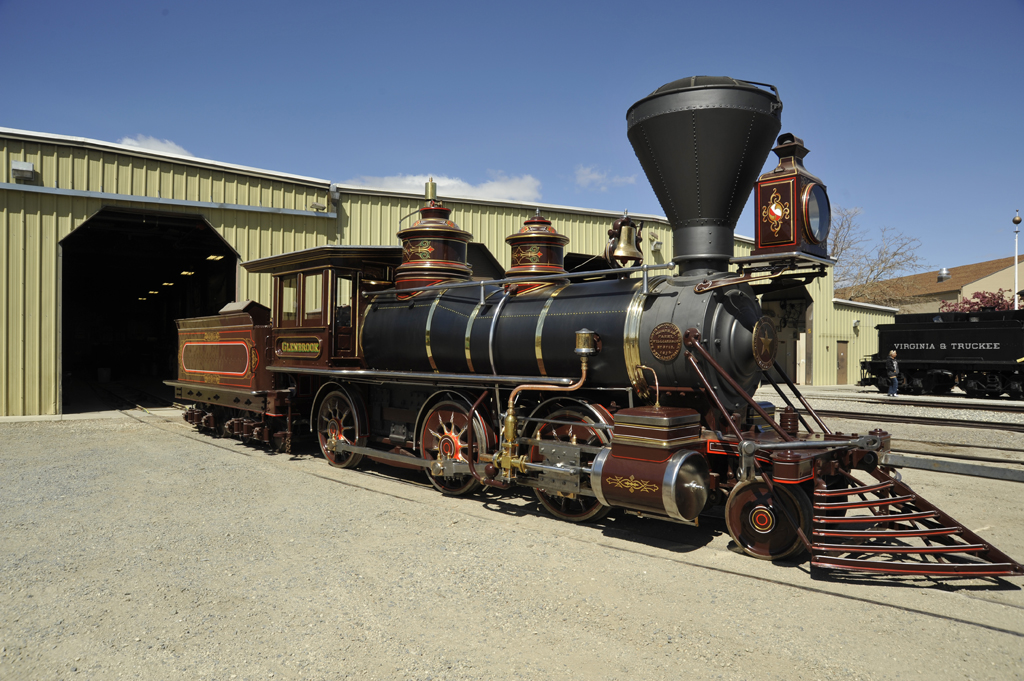 ---
CARSON CITY, Nev. – The Nevada State Railroad Museum will celebrate the 150th anniversary of the Virginia & Truckee Railroad July 1-4 with the "Great Western Steam Up," slated to include 17 steam locomotives, with nine operating locomotives representing six Nevada railroads.
"We are excited to offer a lineup of historic steam locomotives unlike anything seen in the State of Nevada in over 75 years," Daniel Thielen, director of the Nevada State Railroad Museum, said in a press release. "The Great Western Steam Up will be an unforgettable celebration of Nevada's railroads and our steam-powered heritage."
Scheduled to be on hand in operation are:
— Bluestone Mining & Smelting Heisler No. 1;
— Carson & Tahoe Lumber & Fluming Glenbrook;
— Cortex Mines Ltd. Railway No. 1, the Anne Marie;
— Eureka & Palisade No. 4, Eureka;
— Nevada County Narrow Gauge No. 5, the Tahoe;
— Santa Cruz Portland Cement No. 2, the Chiggen;
— Southern Pacific narrow gauge No. 18, formerly of the Nevada_California-Oregon Railway;
— Virginia & Truckee No. 22, the Inyo;
— Virginia & Truckee No. 25.
Train rides will be offered behind the visiting locomotives.
A total of eight V&T locomotives are on hand for what the museum says will be the largest gathering of the railroad's locomotives in 75 years. Other steam equipment since as tractors and fire trucks will also be on hand and in operation.
"This event celebrates an important milestone in the history of Nevada and the West with operating steam-powered equipment that will be exciting for both railroad fans, families and visitors to the area over the holiday weekend," said Todd Moore, president of the Friends of the Nevada State Railroad Museum.
Tickets, benefitting the Nevada State Railroad Museum, are now on sale, and are available with information at the Great Western Steam Up website.