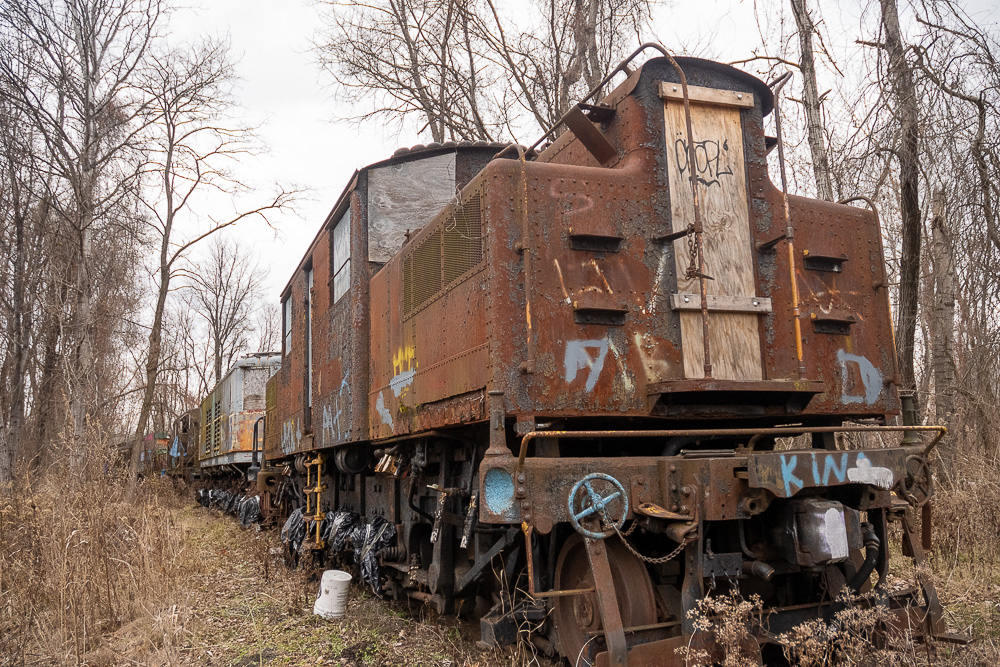 ---
GLENMONT, N.Y. — A plan is under way to rescue two historic New York Central electric locomotives stranded for three decades on isolated track along the Hudson River south of Albany. They are threatened by a project to build a factory to manufacture offshore wind-turbine towers to be erected off the coast of Long Island.
The units are among the last survivors of their kind. Both were built by a consortium of American Locomotive Co. of Schenectady, N.Y., and General Electric Co. Most historic is Class S-1 unit No. 6000, later renumbered 100, built in 1904. It was the prototype of a 47-unit fleet that made possible NYC's 600-volt D.C. third-rail electrification program, including the opening of the 1913 Grand Central Terminal complex. No. 278, a Class T-3a unit built in 1926, is one of 36 locomotives –— and the only survivor — in a second generation of motors for NYC's electrified lines.
Also at risk are two diesels, an NYC Alco RS-3 and an NYC General Electric U25B, but their fate is far less clear. All are owned by the Danbury Railway Museum of Danbury, Conn.
The units are situated on Beacon Island, no longer an actual island but a land mass that also is home to a generating station of PSEG Power New York LLC (formerly Niagara Mohawk). It burned coal when it opened in 1952, but changed to oil fuel and later, natural gas. From the coal, tons of of toxic-waste fly ash were dumped at the site, complicating construction and the locomotive removal. A railroad bridge — no longer needed to deliver coal — has washed out, making trucking the only alternative.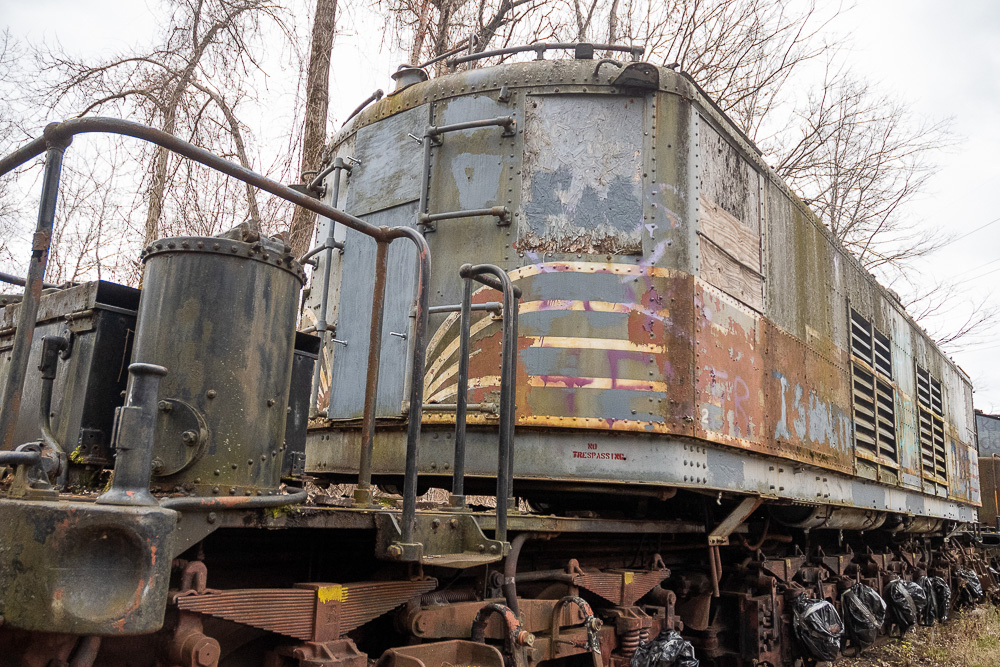 According to project co-leader Stan Madyda, a former museum president and current board member, "The land that surrounds the locomotives is soft and swampy, with coal dust from the power plant. Still the biggest [issue] is how we're getting equipment into the site and how we're getting them off the site." The S-1 weighs 113 tons; the T-3a weighs 146 tons.
$350 million project planned at site
The engines stand in the way of a $350 million project undertaken by the Port of Albany, involving a U.S.-Canadian-Danish consortium, Marmen-Welcon LLC; a Belgian steel construction company, Smulders; and a Norwegian energy company, Equinor ASA, which holds wind-farm leases on two areas off Long Island.
To prevent contaminants from leaching to surrounding areas or the river, a plan calls for dumping stone where the buildings will be built, then allowing it to settle and compact before starting construction.
The Port of Albany is facing a tight deadline, Madyda said. "Work has to start this spring, with completion at the end of 2023."
Working with project co-leader Paul Marsh and other volunteers, Madyda said, the museum is planning to move the units about 120 miles to Danbury. The goal, he said, is to truck NYC 6000/100 off Beacon Island for transloading onto a depressed-center flatcar. The other electric would be disassembled into three pieces — the cab and two underframe sections — for trucking to Danbury. Preliminary estimates suggest that it will cost $50,000 each to move them from the island.
Danbury stands at the end of a branch of Metro-North Railroad, which inherited the former NYC and New Haven Railroad electrified and nonelectrified commuter lines serving New York City. Among its collection are engines and cars from that legacy system, including two NH FL9 dual-mode diesel-electric-electrics, and NYC and NH multiple-unit commuter coaches. In all, the museum owns 14 locomotives and nearly 50 freight and passenger cars.
"Our interest has been [that] this is the right museum for the two electrics to be at," Madyda said, "because of our proximity to New York City and because of where they ran."
Previously restored but now heavily vandalized, the electrics were formerly owned by the Mohawk & Hudson Chapter of the National Railway Historical Society and then the Berkshire Scenic Railway Museum in Massachusetts. Since 2013, they have been owned by the Danbury museum.
When the NRHS chapter cared for them, they enjoyed secure storage at Delaware & Hudson Railroad's nearby Colonie (N.Y.) Shops. Guilford Transportation Industries (now Pan Am Railways) acquired D&H in 1984 and four years later, declared it bankrupt. After vandals broke into the shops, Guilford evicted the historic units and razed the site. The engines and a few passenger cars then moved to the power plant site.
The pioneering No. 6000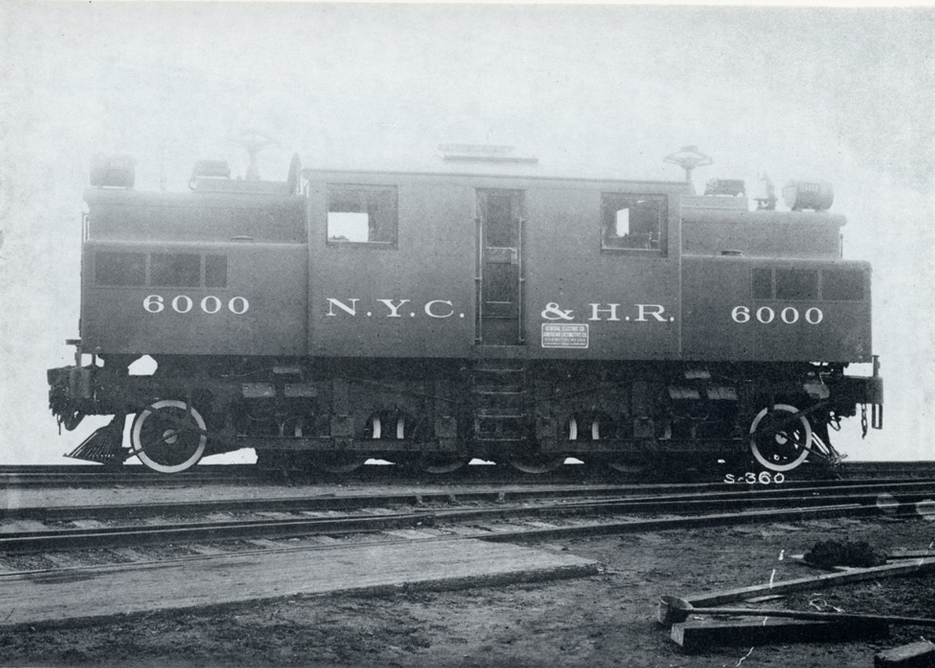 Built as NYC No. 6000 and renumbered several times, ending with No. 100 in 1936, the unit was followed by 46 S2 and S3 locomotives, the first mass-production road electrics in America. The fleet allowed NYC to comply with a state law prohibiting steam-locomotive operation in New York City after July 1908. The law was prompted by a Jan. 8, 1902, collision and fire in Manhattan's Park Avenue Tunnel involving two steam-powered trains that killed 17.
Until then, railroad electrification had been largely confined to streetcars, subways, and Baltimore & Ohio Railroad's Howard Street Tunnel in Baltimore. Opened in 1895, the B&O operation was the first mainline electrification in the United States, but it was less than 4 miles long and ran at modest speeds.
By contrast, NYC No. 6000 could haul nine cars at 60 mph and alone could hit 75 mph. As a result, it proved the practicality of heavy-duty mainline electrification. The S-class motors gained even wider exposure when the Lionel Corp. and Ives Manufacturing Co. manufactured tinplate models of them by the thousands, both in Standard Gauge and O gauge.
NYC's electrification stretched northward along the Hudson some 32 miles from Grand Central to Harmon, N.Y., where steam, and later, diesel, locomotives took over for the remainder of passenger runs to Albany, Buffalo, Toronto, Cleveland, Chicago, and other Midwest points. NYC also electrified suburban and freight lines in the New York metropolitan area.
The locomotives at risk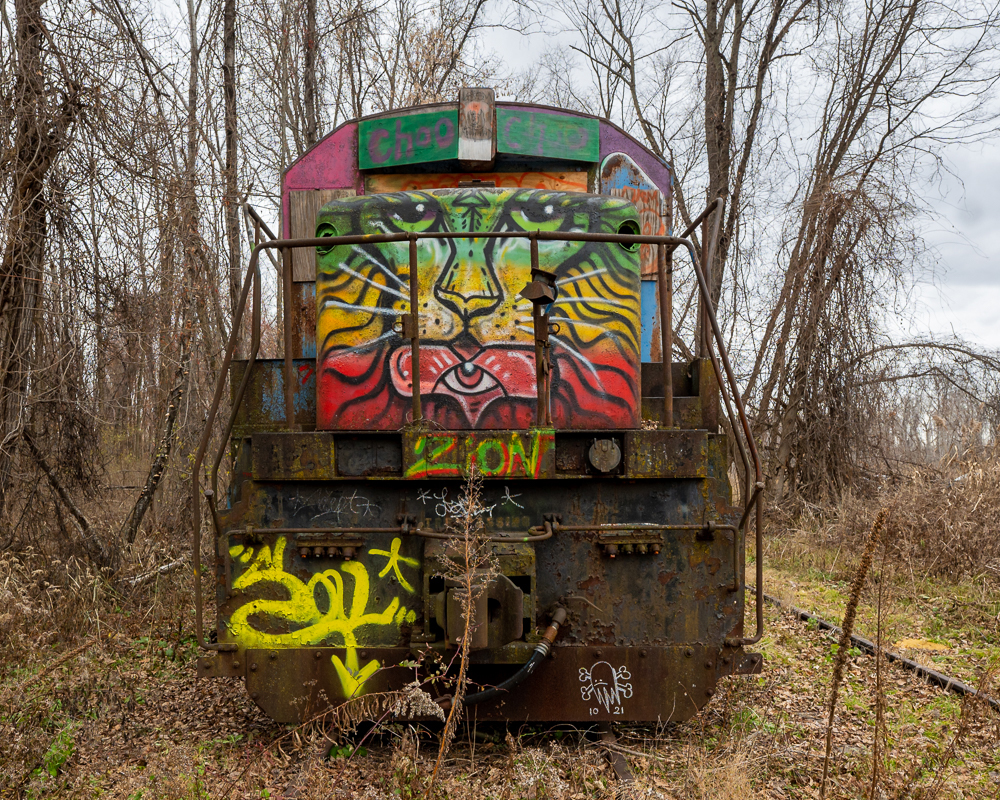 — NYC Class S-1 unit No. 6000/100, built by Alco-GE in 1904 as Class T-1 with 1-D-1 wheel configuration, was changed to Class S-1 with a 2-D-2 configuration prior to 1910. After being replaced in mainline service by more modern units, it remained in service as a shop switcher. Two production S-class units survive, at the Illinois Railway Museum (NYC S2 No. 115/Penn Central 4715) and National Museum of Transportation near St. Louis (NYC S2 No. 113).
— NYC Class T3a unit No. 278, with a B-B+B-B wheel configuration, was built by Alco-GE in 1926 as NYC 1178, renumbered in 1936.
— NYC RS3 road-switcher No. 8254, built by Alco in June 1951. It became Penn Central 5503, and later, Amtrak 126. Many RS3s exist in museums, and some are still active on short lines.
— NYC U25B No. 2510, which kept that number under Penn Central and Conrail. Built in May 1964 by GE at Erie, Pa., it is one of a reported seven remaining out of 478 built.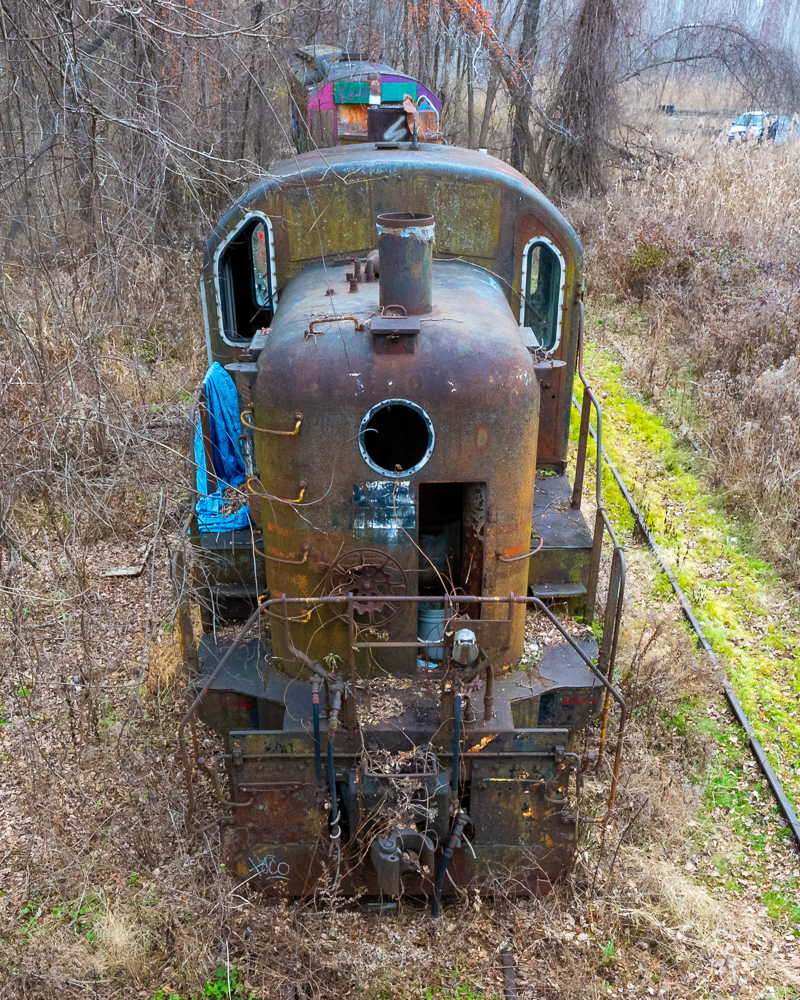 The project has already received pledges of financial support, but with an unknown final cost, the museum is accepting donations. To help, visit this web page or write to Danbury Railway Museum, Inc., 120 White St., Danbury, CT 06810. Madyda also appeals for in-kind donations in the form of headlights and bells, as railroad employees and collectors are known to have saved many such parts when the units were retired.
The two diesels may not be saved. Of the RS-3, Madyda said, "There are so many parts stolen off it that it's not worth the time and trouble to move." He added: "To move the U-Boat is quite expensive, and the [museum] board may look for outside financial help."
For additional details, see this December 2021 Spotlight News article by John McIntyre.