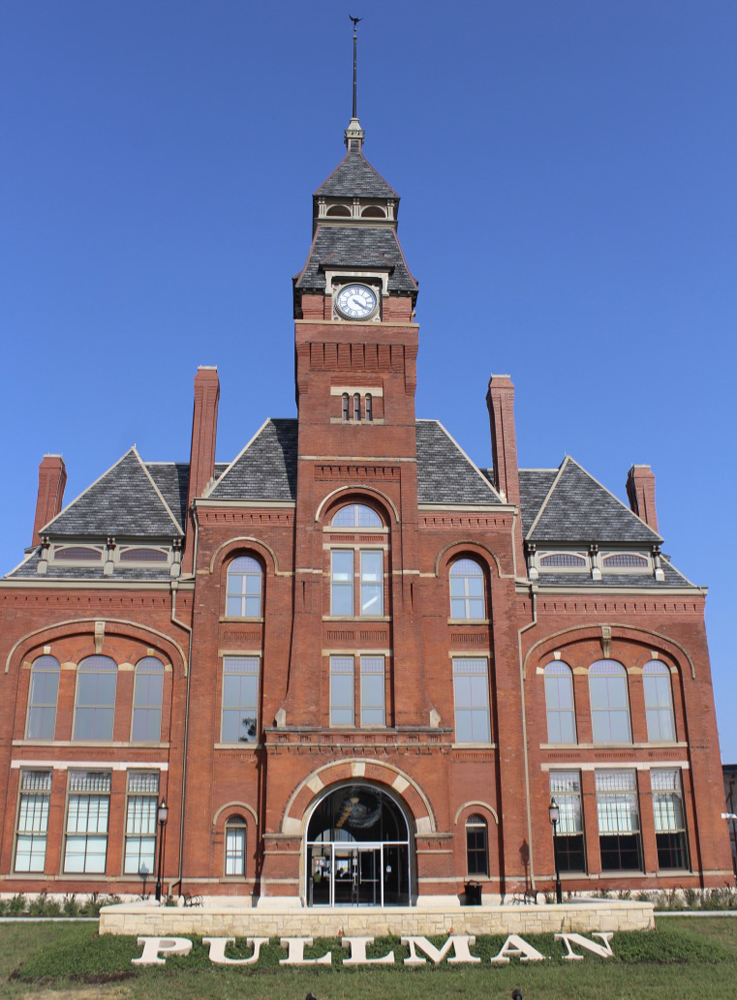 ---
CHICAGO — The "Last Pullman Car," Amtrak Superliner George M. Pullman, and a locomotive simulator from Norfolk Southern have been added to the upcoming Pullman Railroad Days, to be held May 14-15 at the Pullman National Monument and hosted by the Historic Pullman Foundation, the monument's non-profit partner.
The Superliner, the last car built by Pullman-Standard in 1981, will join three other cars on display at Metra's 111th Street/Pullman station adjacent to the National Monument: New York Central No. 3, built by Pullman in 1928; the Francis L. Suter, built for the Pennsylvania in 1914 and modernized in 1957, and Louisville & Nashville's Royal Street, constructed in 1950.
"We are excited and honored to once again host these historic railroad cars at our station that bears the Pullman name," Metra CEO/Executive Director Jim Derwinski said in a press release. "And we'd like to remind everyone that the Metra Electric Line is the fastest and most affordable way to get to Pullman National Monument."
Railroad Days will also feature the opening of the exhibit, "Railroaders: Jack Delano's Homefront Photography."  Organized by the Center for Railroad Photography & Art and the Chicago History Museum, the exhibition of Delano's World War II work was originally shown in Chicago in 2014. "Railroaders" will be presented at the foundation's Exhibit Hall through Oct. 9. CRP&A board member Bon French will discuss the exhibit on Sunday, May 15, at 4 p.m. at Greenstone Church, 11211 S. St. Lawrence Ave. More information on the exhibit is available here.
Other activities planned for May 14-15 include tours of the factory grounds, where visitors can imagine the busy manufacturing complex, its workers pouring in from the surrounding homes in Pullman's planned model industrial community built in the 1880s.
"The stories of Pullman are the stories of the American experience," said Joseph C. Szabo, president of Historic Pullman Foundation. "Pullman Railroad Days is a wonderful opportunity to showcase America's history of railroad innovation and its stories that remind us why Pullman is so special."
More information on Railroad Days is available at the foundation website. The weekend-long event will be a mix of free events and a single-ticket entry for others. Historic Pullman Foundation Members get a 10% discount on ticket sales. Membership information is available here.
The Pullman Exhibit Hall is open 11 a.m-3 p.m. Friday through Sunday until May 15, and 11-3 p.m. Tuesday through Saturday after May 17. It is located at 11141 S. Cottage Grove Ave; phone (312) 785-8901. The Pullman National Monument Visitor Center, which opened last year in the former Pullman Co. Administration (Clock Tower) Building, is open daily 9 a.m.-5 p.m. and is free.
— Updated at 8:30 a.m. CDT with time and location for talk by Bon French of CRP&A.