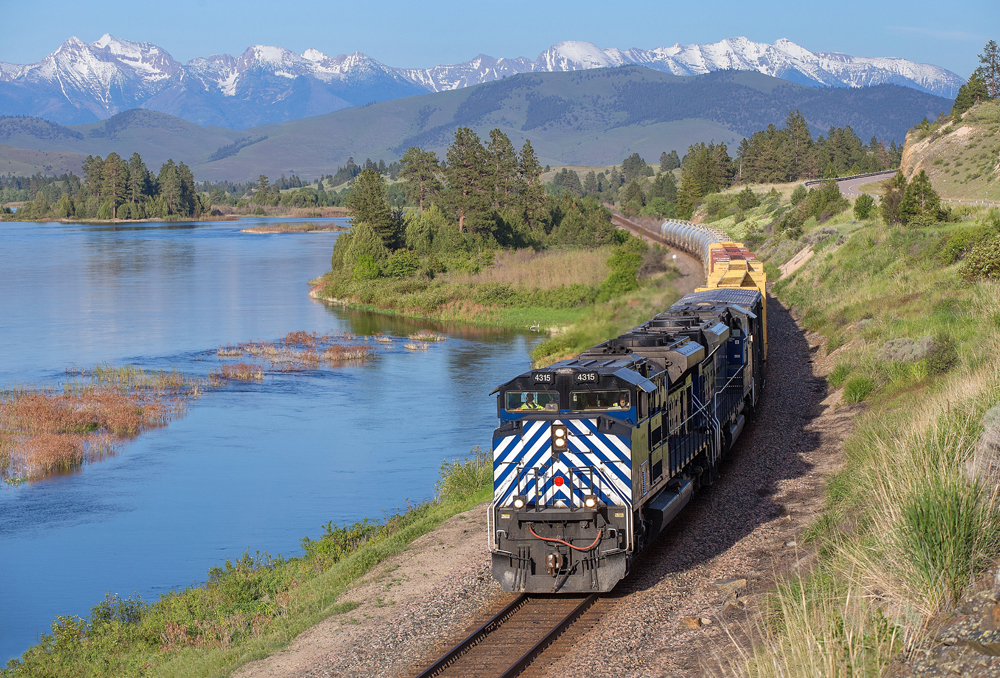 ---
Montana Rail Link employees represented by the Brotherhood of Locomotive Engineers and Trainmen have ratified a contract agreement with BNSF Railway, a key step in BNSF taking over operations of the regional railroad.
The union announced Tuesday that "an overwhelming majority of participating BLET members ratified an implementing agreement and Oregon Short Line Protective Agreement with BNSF regarding its resumption of service on the Montana Rail Link."
The implementing agreement governs BNSF's hiring of the BLET-represented MRL employees, their seniority, work rules, pay, benefits, and integration into the BNSF system. The implementing agreement and Oregon Short Line Protective Agreement govern approximately 500 BLET members currently working for the MRL.
Among other items, the newly-ratified agreement includes the following provisions:
Current MRL TY&E employees will be offered employment with BNSF;
Maintain original MRL hire date for prior right seniority (PRME) on the MRL Subdivision;
Maintain original MRL hire date for the accrual of vacation and personal leave days;
Employees will not be forced assigned off of the MRL subdivision;
Maintain current pool runs;
Maintain the reverse lodging option for pool crew employees;
Maintain the 12-24-36 rest option for pool employees;
Maintain 2-hour call times;
The engineer extra board will have a rest cycle;
The MRL will offer a $5,000 bonus for hiring out with the BNSF;
Health and Welfare coverage on Day 1 with BNSF including Dental and Vision; and
Maintains a 401K program for employees on Day 1 of their employment with BNSF.
The railroads announced in January that BNSF bought out the remaining years of Montana Rail Link's 60-year lease on the former Northern Pacific main line between Sandpoint, Idaho, and Jones Junction, Mont., near Billings. The lease of 947 route miles of former NP trackage had been set to expire in 2047.
The next step is for the railroads to seek Surface Transportation Board approval of the deal.