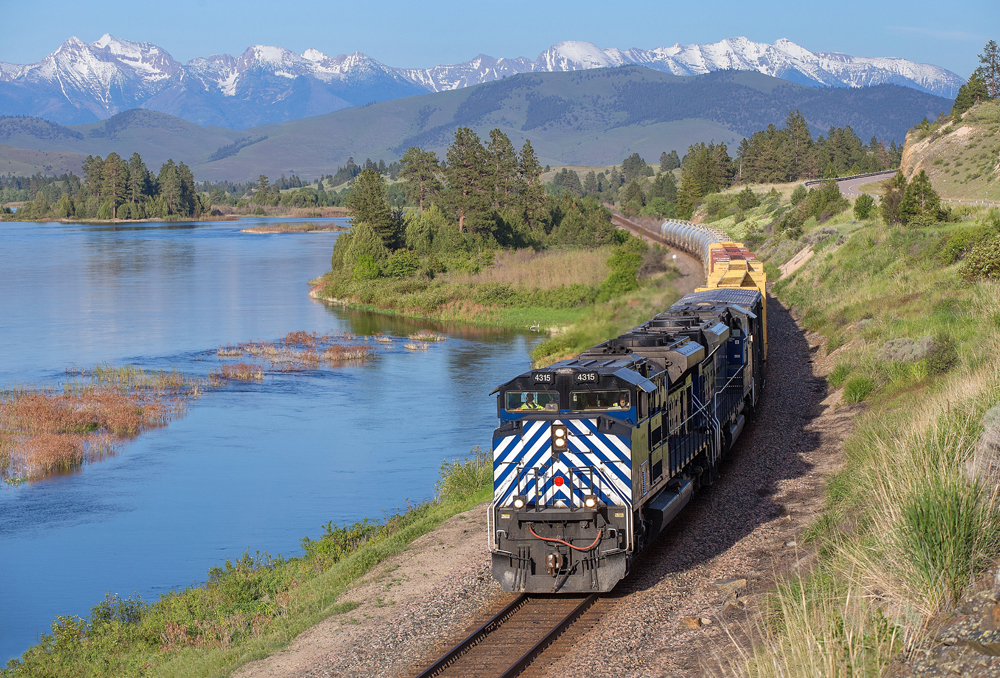 [<Trains.com members> WATCH: BIG SKIES & IRON RAILS VIDEOS]
MISSOULA, Mont. — Montana Rail Link will end its long-term lease on BNSF Railway lines in its namesake state, Idaho, and Washington, with BNSF resuming operation of those routes, MRL President Derek Ollmann told employees in a memo today (Monday, Jan. 10).
No timeline for the changeover was indicated in the memo.
Montana Rail Link said in a press release that while it and BNSF have an agreement in place, the Surface Transportation Board must approve termination of the lease.
"There have been many changes in the rail industry since this long-term lease was signed, and given the need to be competitive in the current environment, we believe that this was the right time to revisit our longstanding agreement with BNSF," Ollmann said. "This agreement protects our workers, our customers, and our long-term commitment to safety, and it will ensure a more seamless operation of rail services in Montana."
In the same release, BNSF CEO Katie Farmer said, "We are excited to bring an important part of our railroad's history back into our operations at BNSF. The line will become the MRL Subdivision of our Montana Division in recognition of the shared heritage of BNSF and MRL."
Ollmann wrote in the memo that the decision for Montana Rail Link to end operations "was made after a great deal of thought including securing BNSF's commitment to continue employment for all MRL employees." Employees will have the ability to remain in their current locations and BNSF will preserve payments that match MRL profit-sharing payouts, he wrote, once an agreement is negotiated.
The memo said an evolving freight environment has left 90% of Montana Rail Link's freight volume on BNSF trains. Direct BNSF operation will eliminate the need to interchange freight between the two railroads. "BNSF operating the line as part of [its] network will ensure competitive access to global markets while continuing to provide the consistent and reliable service for our customers," Ollmann wrote.
Ollmann said MRL and BNSF planned to immediately contact union leaders to begin negotiations on labor agreements necessary for the change.
Montana Rail Link was formed in 1987 through the lease of 937 miles of former Northern Pacific Railway trackage between Huntley, Mont., and Sandpoint, Idaho,  from Burlington Northern. It employs more than 1,200 workers. The railroad was founded by Missoula businessman Dennis Washington and is part of The Washington Companies.
— Updated at 9 p.m. CST with comments, additional information from Montana Rail Link press release.
This is a developing story. Follow Trains News Wire for further information as it becomes available.