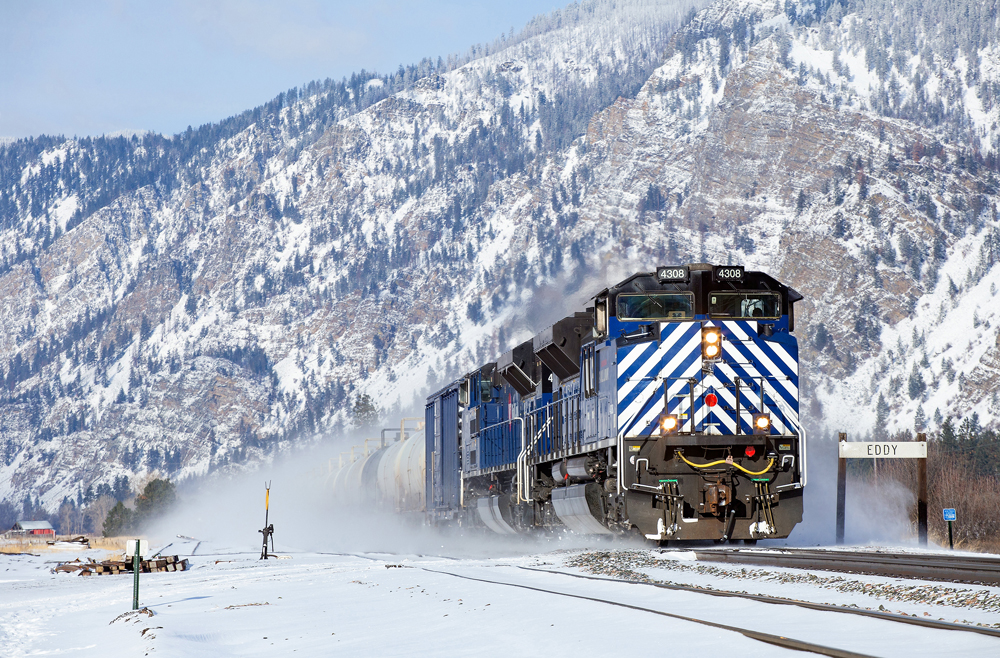 ---
WASHINGTON – Montana Rail Link engineers can't have their cake and eat it too, the railroad has told federal regulators.
Last week the Brotherhood of Locomotive Engineers and Trainmen Division 232, which represents 250 MRL employees in eastern Montana, asked the Surface Transportation Board to continue their benefits at MRL levels if it approves the termination of the regional railroad's lease of BNSF Railway trackage.
MRL says the union local is essentially asking regulators to order BNSF to continue providing MRL fringe benefits to MRL employees who accept employment with BNSF – despite the fact that the BLET members overwhelmingly ratified a contract with BNSF in October.
"That implementing agreement, which followed a months-long negotiation, affords MRL employees the option of either (1) the benefits under the standard labor protection conditions expected to be imposed in this proceeding, or (2) substantially more generous benefits, including comparable employment with BNSF," MRL said in a Jan. 6 regulatory filing. "The Division 232 Group's request for different fringe benefits than those negotiated by its union is not supported by applicable law. The Board should reject the Group's attempt to redo the bargain reached by the parties and ratified by the union membership."
The union local has no legal standing in the matter, MRL says, because the BLET's authorized representative for MRL locomotive engineers is the BLET BNSF/MRL General Committee of Adjustment.
"As part of MRL's decision to terminate its lease with BNSF and cease operations, it was important to MRL and BNSF that MRL railroaders who want to remain railroaders have that opportunity," MRL told the STB. "To achieve that goal, MRL negotiated implementing agreements with MRL's unions, including BLET, which provide enhanced benefits beyond [Oregon Short Line] requirements for MRL employees who accept employment with BNSF. The Division 232 Group's extraordinary request conflicts with the implementing agreement negotiated by its union leadership and later ratified by an overwhelming majority of participating union members."
BNSF, in a letter to the board, said that more than 95% of MRL engineer votes were in favor of the agreement. BNSF said the contract went far beyond what's required under Oregon Short Line protections.
MRL says the agreement reached with BLET provides MRL employees with opportunity to continue to work in their same locations, preserves seniority rights, and provides a $5,000 bonus and supplemental income protection for six years.
Division 232 told the STB that they're concerned about what they claim is a loss of various benefits and seniority.
"It is anticipated that shift for shift earnings will increase slightly if the lease termination goes through, but it would not even come close to covering the gap we will have when losing the above-mentioned benefits. As a result of the benefit losses, we would not be surprised if there is a mass exit of manpower," the union local wrote in a letter posted to the Surface Transportation Board on Wednesday.
BNSF has reached agreements with all 10 unions that represent MRL employees as part of its plan to resume control of the former Northern Pacific main line between Huntley, Mont., and Sandpoint, Idaho, which predecessor Burlington Northern leased to MRL in 1987.
The STB is expected to issue a decision on the lease deal in March.