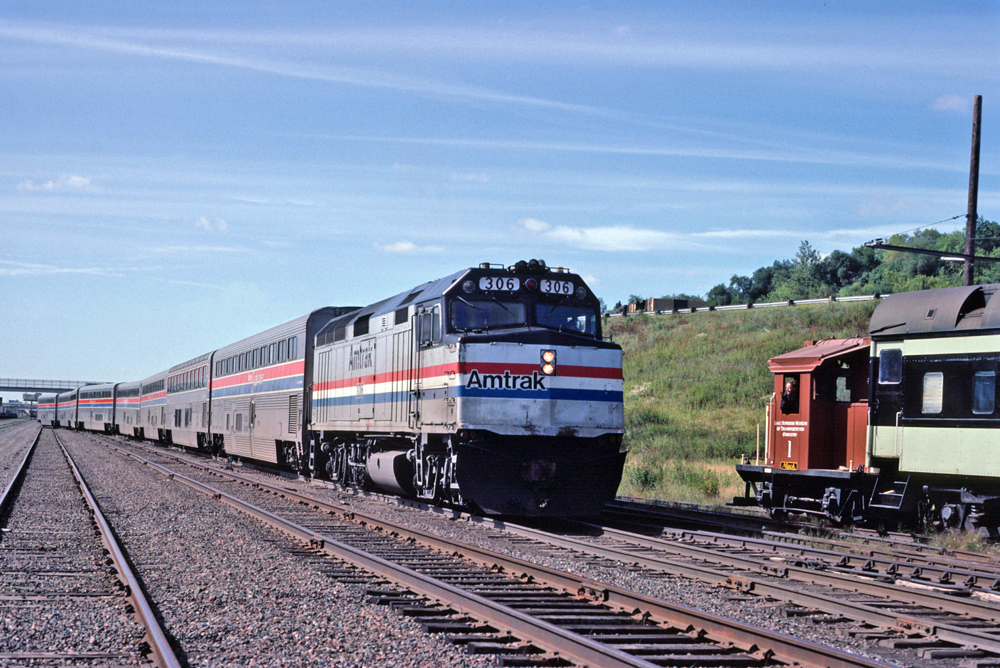 ---
ST. PAUL, Minn. – The Minnesota Legislature has approved a transportation measure that includes nearly $195 million in funding for the Northern Light Express passenger rail service from the Twin Cities to Duluth, Minn. If implemented, it would be the first passenger service to Duluth since Amtrak's North Star was dropped in 1985. The 152-mile line is expected to cost about $779 million. Approval of state funding will now unlock a federal matching grant to pay for the balance of the project.
Approval of funding comes more than a decade after the service was first proposed. Trains will use the existing Northstar commuter rail Target Field Station in downtown Minneapolis, and make stops at new stations in Coon Rapids, Cambridge, Hinckley and Superior, Wis. The service will mostly use BNSF's ex-Great Northern Hinckley Subdivision. Existing sidings would be lengthened and the portion from Cambridge to Hinckley would be upgraded to allow for 90 mph operation. Trains would make four round trips daily. Ridership is projected at 700,000 to 750,000 the first year. Service could begin in three years, although in view of how long past rail projects in the United States have taken, that is likely an optimistic estimate.
Minnesota's appropriation is for $194,700,000 in fiscal year 2024. That will include money for preliminary engineering, design, environmental analysis and mitigation, acquisition of land and right-of-way, and construction. It also includes money for acquisition of equipment and rolling stock in the Midwest Amtrak fleet pool to provide for service on both the Northern Lights Express and expanded Amtrak service between St. Paul and Chicago. The second St. Paul-Chicago train got a further boost in the legislation since it includes $1,833,000 in fiscal year 2024 and $3,238,000 in fiscal year 2025 for capital and operating costs as a match for federal funding. Start up for the second Chicago train, running on the current route of Amtrak's Empire Builder, is expected to begin later this year or early in 2024.
The legislation includes additional funding for the new NLX station in Coon Rapids to allow Amtrak's Empire Builder to stop there, essentially creating a Minneapolis suburban stop for the train and an NLX connection to the Builder.
Other parts of the transportation bill related to rail include funds to study the feasibility of extending Northstar commuter service to St. Cloud. The line now stops at Big Lake, Minn. but was designed as a service to St. Cloud. When the line was built it was scaled back to Big Lake due to lack of funding, and has struggled to lure passengers back following the pandemic. Another study would examine possible service improvements on the BNSF line between St. Paul and Moorhead, Minn. currently used by the Empire Builder.
Lawmakers allocated $50 million to help design a light rail extension between downtown Minneapolis and suburban Brooklyn Park but $40 million won't be released until federal funding is finalized. A Twin Cities metro-area sales tax was approved to help fund transit projects, as was a gas tax increase indexed to inflation.
Rail was actually a small part of the transportation bill, which totaled $1.3 billion mainly for the state's roads, and bridges. Minnesota Gov. Tim Walz is expected to sign the legislation this week.