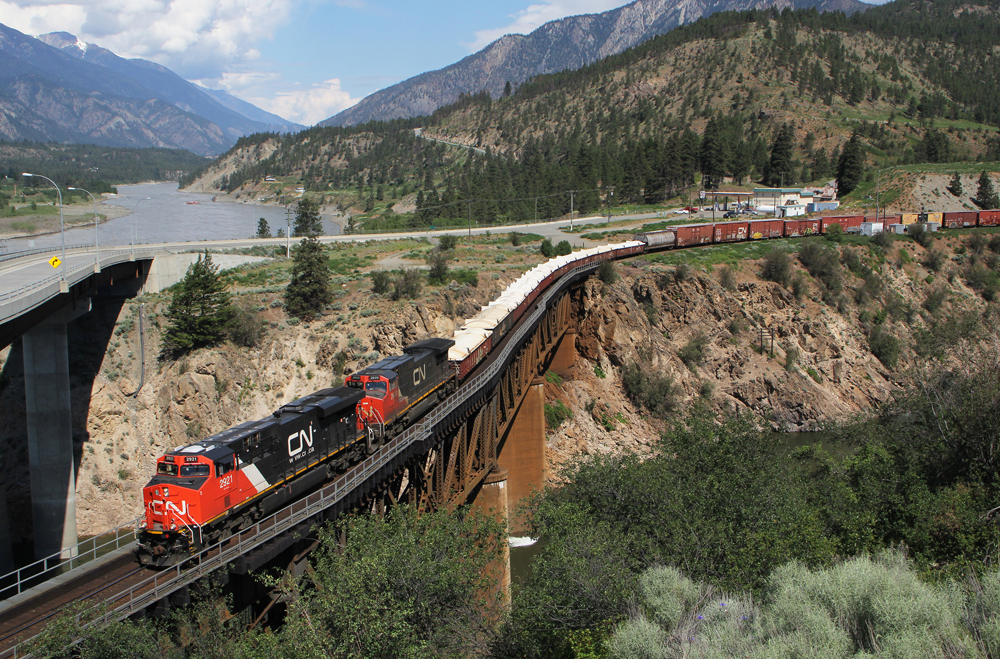 ---
Canadian National shocked the railroad world this week with the selection of Tracy Robinson, a Canadian energy executive and former Canadian Pacific official, as its next CEO.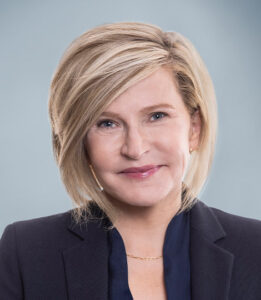 The surprise came mostly from the fact that she is not a marquee name in railroad circles and has been out of the industry for eight years.
But Robinson has a well-rounded rail background that includes experience in the operations, finance, and commercial teams at CP, where she worked for 27 years. Her time in operations included stops in service design and the network operations center.
Robinson's former CP colleagues speak in glowing terms about her leadership skills. Some at CP viewed Robinson as potential CEO material and considered her to be among the contenders to one day replace then-CEO Fred Green.
That was before the successful proxy battle that brought E. Hunter Harrison out of retirement to run CP in 2012. Robinson was vice president of marketing and sales at CP at the time and was involved in the railway's relationships with Alberta oil producers during the first boom in crude by rail.
TC Energy hired Robinson away from CP in 2014, when the company's pipelines were full and it had to turn to CP and CN to ship crude by rail from Western Canada to refineries on the U.S. Gulf Coast and in Eastern Canada. You may not have heard of TC Energy, but you've likely heard of its biggest asset: The Keystone Pipeline System that connects Alberta oil producers with refineries in Illinois and Texas.
Robinson went on to become executive vice president at TC Energy and president of its Canadian natural gas pipelines and Coastal GasLink, a pipeline being built across British Columbia to an export terminal at Kitimat, B.C.
Robinson's deep ties in the Calgary business community will give her a head start at CN because she's already on a first-name basis with people at the railway's largest customers in Western Canada.
And while Robinson already knows railroading, she brings another perspective to CN: experience as a rail shipper. That should be invaluable as CN aims to grow.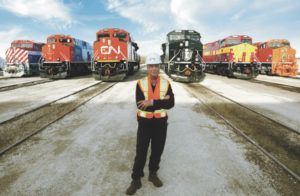 Outgoing CEO J.J. Ruest praised Robinson during CN's earnings call on Tuesday. "She knows the railroad, she knows the network, she knows the competition, she knows CN, she's passionate about railroading," Ruest says.
"In my view," he adds, "she's a railroader."
Robinson, whose first day at CN will be Feb. 28, did not participate in the earnings call, so we didn't get to hear her vision for creating what CN has been calling the railroad of the future. We'll have to wait until she appears at investor conferences in March.
CN, TCI Fund resolve differences
The other shoe to drop on Tuesday was the resolution of the proxy contest launched by activist investor TCI Fund Management. The CN-TCI deal removes a cloud of uncertainty that has hung over CN.
The railway's second-largest investor became critical of CN last year during its ill-fated pursuit of Kansas City Southern. After an unfavorable regulatory ruling squashed CN's plans to acquire KCS, TCI demanded the resignation of Ruest and CN Chairman Robert Pace. TCI also proposed a slate of four independent directors it wanted added to CN's board, called for a special meeting of shareholders, and touted former CN Chief Operating Officer Jim Vena as a CEO candidate.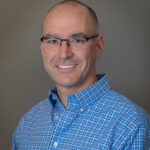 Ruest in October announced he would retire, CN scheduled a shareholder meeting for March, and many observers expected Vena would get the nod as the next chief executive.
But TCI's plans slowly unraveled. In December, Vena dropped out of the running after it became clear CN's board would not give him free rein. On the same day, CN said it would name a new CEO in January. TCI urged CN to delay the selection until after the special shareholder meeting in March, at which investors would vote on TCI's proposed slate of directors and the new board could select the next chief executive.
CN ignored that request and selected Ruest's replacement anyhow. And it reached a settlement with TCI. The special meeting is called off, TCI and CN agreed on the appointment of two unnamed independent directors, and TCI will back all board candidates this year and next.
That's a huge win for CN and provides Robinson with a clean slate as she takes charge.
You can reach Bill Stephens at bybillstephens@gmail.com and follow him on LinkedIn and Twitter @bybillstephens