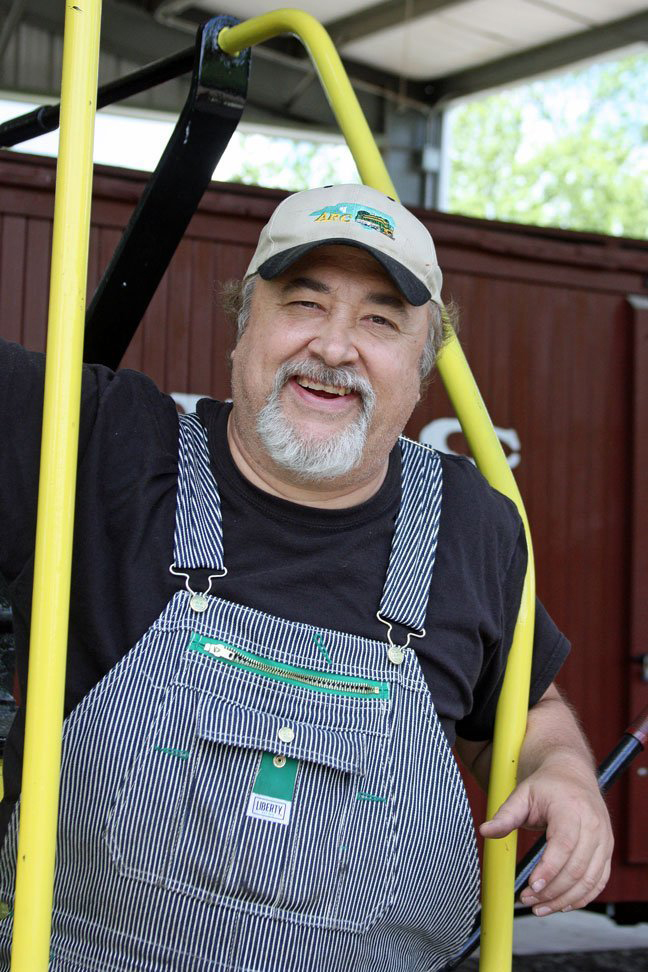 HICKORY, N.C. — Matt Bumgarner, founding member of the Southeastern Narrow Gauge and Shortline Museum, historian, author, publisher, entrepreneur, and restorer of wooden railroad cars, died Jan. 26 after a brief illness. He was 56.
Bumgarner was a director of the museum in Newton, N.C., an organization spearheaded by the Newton Depot Authority, a non-profit founded in 1995 working in collaboration with the Alexander Chapter of the National Railway Historical Society.
Bumgarner authored a number of books about North Carolina and railroad history, and founded the Tarheel Press, which described itself as "a regional publisher dedicated to the preservation of southeastern historical niches. We are interested in corporate histories, human interest stories, geneaologies, and how these events affected the life in local communities and the state." Tarheel Press published a number of Bumgarner's own books as well as those of other authors.
Matthew Cord Bumgarner was born Dec. 2, 1966. A graduate of Saint Stephens High School in Hickory, N.C., he graduated from North Carolina State University in 1988 with a Bachelor of Science in electrical engineering. He is survived by his wife of 30 years, Dawn; daughters Kara, Anna, and Samantha; mother and stepfather Carol and Bruce Nelson; father and stepmother Mike and Marty Bumgarner; five half siblings; several aunts, uncles, cousins, nieces, and nephews; and mother- and father-in-law Mary and Roger Drayer.
A celebration of life was scheduled for 1 p.m. today (Saturday, Feb. 4) at the Southeastern Narrow Gauge and Shortline Museum. Memorial donations can be sent to the Newton Depot Authority at P.O. Box 267, Newton, NC, 28658, or at its website.