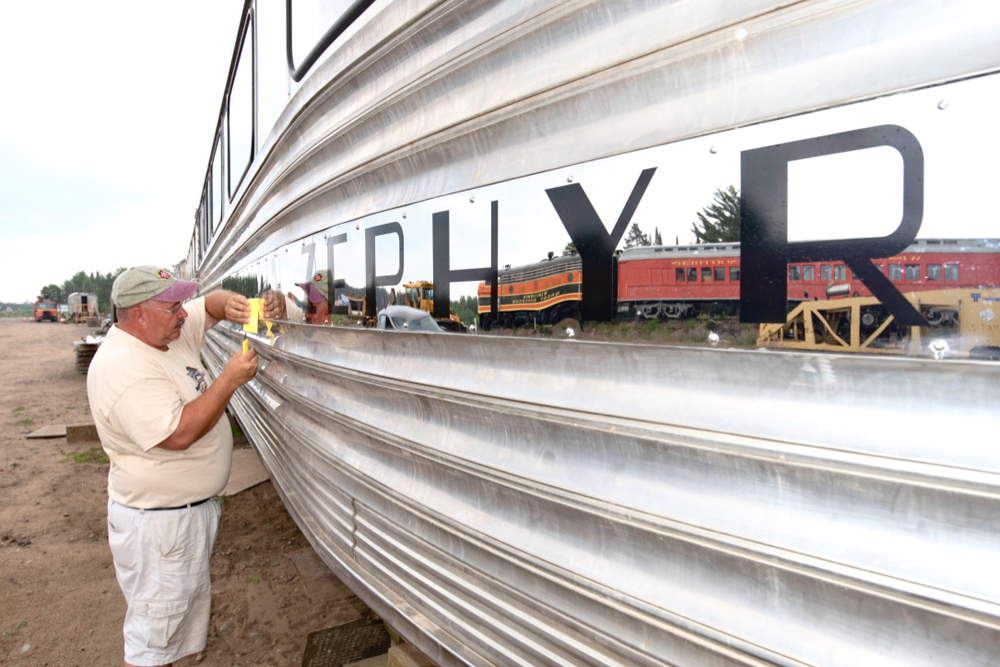 TREGO, Wis. — The kitchen of the car Huckleberry Finn, being converted to a full dining car, is a focal point as work continues on the restoration of the Mark Twain Zephyr at the Wisconsin Great Northern Railroad.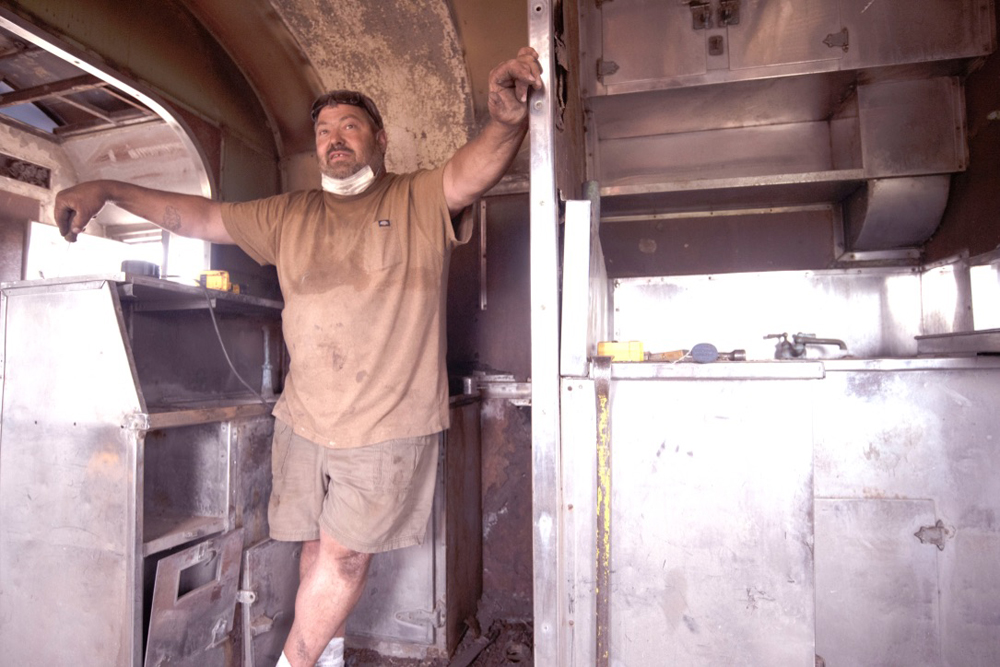 During work on Thursday, July 22, lead carpenter Bob Heil displayed a stainless steel butter knife found in the kitchen area as he worked to prepare the area for new appliances. The knife will be added to a collection of items found during restoration, which includes such artifacts as a 1930s soda bottle and a box of ticket stubs.
Earlier in the day, railroad president Greg Vreeland ordered new appliances for the kitchen. The Huckleberry Finn, a coach-buffet in the train's original configuration, will be a dining car with plans to offer five-course meals.
The kitchen, which occupied the width of the front end of the car when built in by the Budd Co. in 1935, has been modified to allow for a passageway so passengers can visit new features — a museum car in the former baggage car, and theater area in the RPO section of the train's power car — in areas that were off-limits to passengers when the train operated on the Chicago, Burlington & Quincy. The train made its last run for the Burlington on April 26, 1958 between Burlington, Iowa, and St. Louis, said Robert Tabern, the Wisconsin Great Northern's director of passenger development.
On the train's exterior, new stainless steel nameplates have been installed on each of the five cars, with the last set being applied to the train's boat-tail observation-lounge-parlor car, the Tom Sawyer. "It was a long-awaited moment when I applied the name Mark Twain Zephyr to the train," Vreeland said.