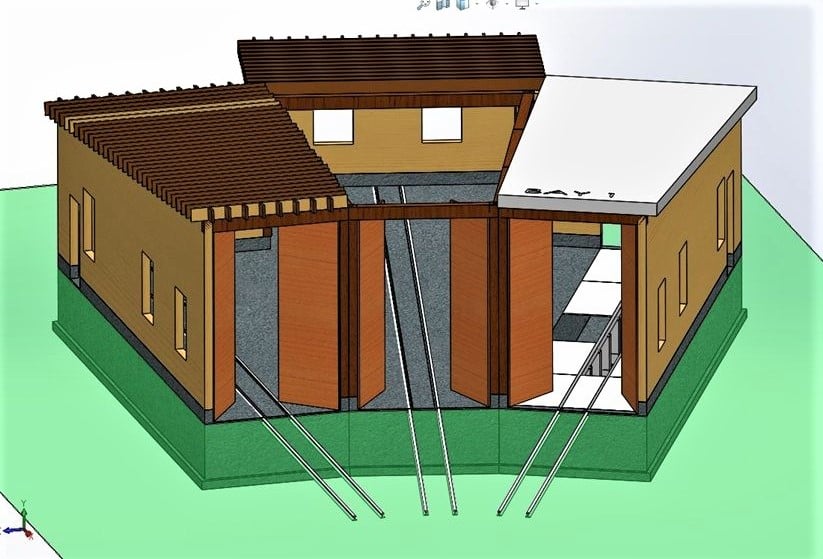 ALNA, Maine — The Wiscasset, Waterville & Farmington Railway Museum's board of directors endorsed a plan for a new roundhouse during its monthly meeting on March 13, thanks to a generous donation by a long-time member.
Jason Lamontage, museum superintendent and chief mechanical officer, said, "The roundhouse will be much more than a replica of the original structure or the culmination of a 20-year dream.  The roundhouse will be the foundation of a program of steam maintenance and operation — providing dedicated space for all steam support functions laid out in a logical, productive manner." The new facility will ease crowding in the museum's main shop building, especially during the winter months when as much equipment as possible is housed under roof.
Building the roundhouse fulfills the long-held desire to replicate the railroad's original roundhouse in Wiscasset, which was destroyed by a fire in December 1931. The proposed structure will closely resemble the original, although it will be slightly longer. The three-stall building will include a full pit in one stall. The pit track will be a run-through track, a feature of the original building.
Construction will be of traditional post and beam style, with split cedar shingles on the exterior as was the original. Doors to the stalls will swing inward, a concession to the deep winter snows in rural Maine. One concession to modernity will be a full concrete floor. A small office and clean room will also be included. Construction is expected to begin in April, and plans call for the building to be under roof by fall.