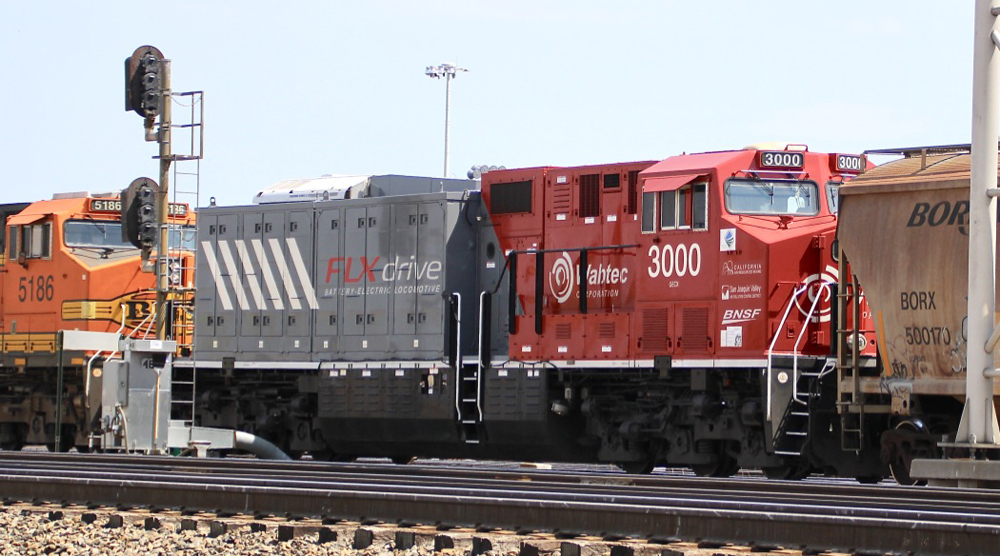 With the federal government partnering with truck manufacturers to improve the fuel efficiency of diesel rigs, and electric trucks beginning to hit the roads, the railroad industry needs to step up its efforts to reduce and ultimately eliminate locomotive emissions.
That's the view of consultant Michael Iden, whose four-decade railroad career was devoted to locomotive developments while working at EMD, Southern Railway, Chicago & North Western, and Union Pacific.
Large trucking companies completely turn over their fleets in as little as two years, while railroad locomotives have a service life measured in decades. Combine that fact with the research, analysis, and testing required to develop replacements for the diesel electric locomotive and it's clear that the railroad industry must move quickly, Iden says.
The transition from steam to diesel that occurred between 1940 and 1960 was preceded by 20 years of research and development, Iden noted last week during a University of Illinois at Urbana-Champaign webcast.
The railroad industry will have to pick up the pace of research, analysis, and testing over the next decade to find viable replacements for the diesel-electric locomotive if railroads are to decarbonize by 2050, Iden says.
Iden says the rail industry, locomotive manufacturers, and suppliers all must work together to develop a thorough understanding of the technology, energy sources, and financial impact of each alternative to the diesel electric.
Wabtec, Genesee & Wyoming, and Carnegie Mellon University are seeking federal funding for a Freight Rail Innovation Institute that will develop zero-emissions locomotive technology to replace the diesel by 2030. [see "Wabtec seeks federal funding …," Trains News Wire, March 17, 2021], and legislation to provide that funding has been introduced [see "Digest: Industrial development firm launches rail affiliate …," News Wire, May 26, 2021].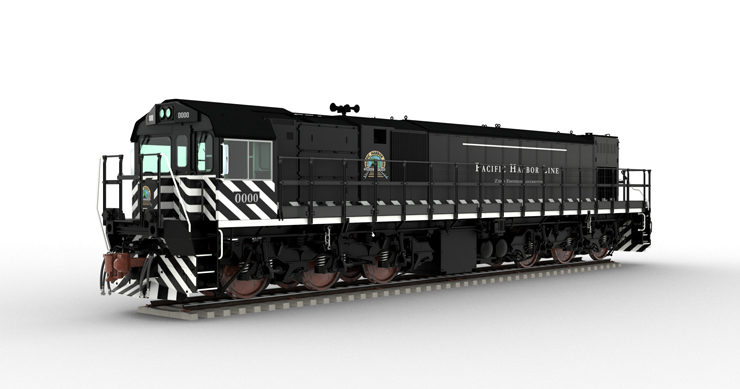 Wabtec has produced a prototype battery-electric road locomotive that was tested this year on BNSF Railway in California, Canadian Pacific is working on a hydrogen battery-electric prototype, and EMD has developed a battery-electric switcher that will test in Southern California. And another California initiative is funding the conversion of a diesel switcher to hydrogen power.
Railroads are on pace to improve fuel efficiency 20% between 2011 and 2030. "But the question we all have to ask is 'Is that enough?' " Iden says. "I think the answer clearly is no."
A single technology is unlikely to replace the diesel electric locomotive, Iden says. The contenders – straight electrification using catenary, battery electric, and hydrogen fuel cells – each may play a role depending on the railroad, operating terrain, and type of service, Iden say
That will present operational challenges for individual railroads as well as the industry as a whole, which currently relies on an interoperable fleet of locomotives that can run everywhere and be refueled and repaired anywhere. Diesel alternatives will require new infrastructure, including charging stations, fueling locations, and repair shops, Iden notes.
One interim way to reduce carbon emissions that contribute to climate change would be increased use of biodiesel. But biofuels are not as efficient as diesel fuel, so locomotives would have to burn more fuel to do the same amount of work. "There are no silver bullets … with alternative fuels," Iden says.
The same can be said of alternatives to the diesel. Electric locomotives would rely on electricity from a power grid that is not carbon neutral. Battery electric locomotives would be recharged from the same grid. And hydrogen is currently produced through an extraction process that involves burning natural gas.
There are plans, such as Princeton University's "Net Zero America," that outline potential ways to decarbonize the U.S. economy by 2050 using existing technology.
"Bottom line: Net zero in my opinion won't be simple, it won't be easy, and it may not necessarily be free for … most users," Iden says.
Iden spoke at the University of Illinois at Urbana-Champaign Rail Transportation and Engineering Center's Hay Seminar, "The 'Dual Challenge' of Decarbonizing and Improving the Fuel Efficiency of Freight Railroads."