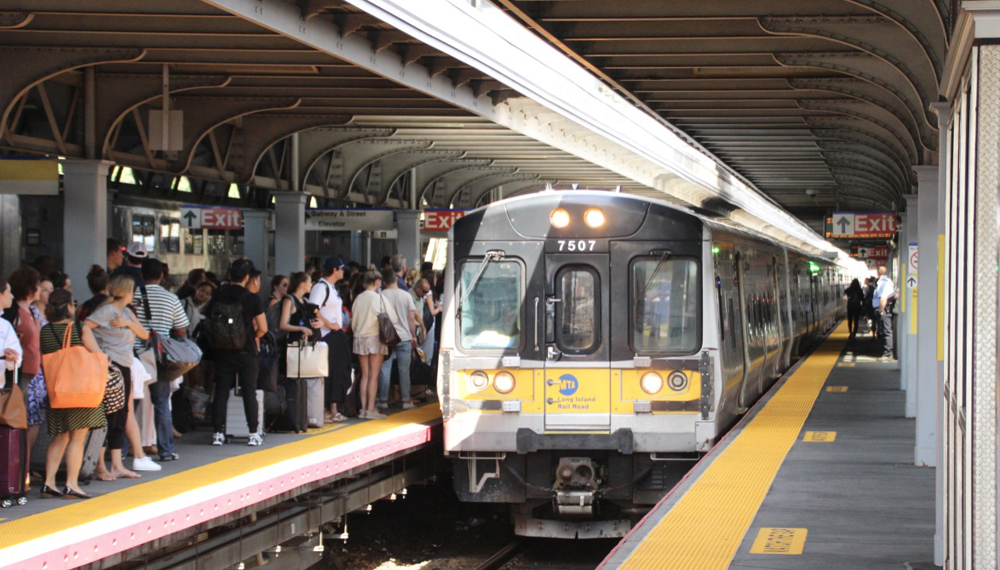 ---
NEW YORK — The Metropolitan Transportation Authority still hasn't announced when service will begin to Grand Central Madison, its new station beneath Grand Central Terminal that will complete the long-awaited Long Island Rail Road East Side Access project.
On Monday, however, the MTA did say how that service will start.
Initially, the LIRR will operate a shuttle service between Grand Central Madison and its Jamaica station in Queens, in addition to continuing the current full schedule of trains to Penn Station. This "Grand Central Direct" service will continue until the LIRR shifts from its existing timetables to the draft schedules, released in June, covering full service to Grand Central Madison, which call for an overall increase of 274 trains each weekday. At that point, 45% of New York trains will originate or terminate at Grand Central Madison, while 55% will still serve Penn Station.
The MTA said it will provide at least three weeks' notice before the new full schedules go into effect, pushing the beginning of regular service into 2023. The MTA has long said service to the new station would begin this year; operations to and from Jamiaca will begin "when facility systems testing is complete," the agency said.
The trains to and from Jamaica will operate hourly during peak weekday commute periods, and every half hour middays and on weekends.
"It isn't every day that customers get access to a world-class new train terminal, so we wanted to open up the opportunity to see the space weeks in advance of the full-scale new service going into effect," Catherine Rinaldi, interim LIRR president and Metro-North president, said in a press release. "Customers who are curious about the new terminal will be able to try it out, and we hope anyone who wants to will come take a look at the impressive new space."
The MTA also announced that, with the introduction of LIRR service to Grand Central, it will introduce a "Combo Ticket" — a single ticket allowing travel on both the LIRR and Metro North. That ticket will include the regular fare from the point of origin to Grand Central, plus a flat fee of $8 to any destination on the other railroad.
Grand Central Madison will be the first major new downtown rail terminal to open in the U.S. in 67 years, the MTA says, and will mark the first extension of the LIRR since it began service to Penn Station in 1910.