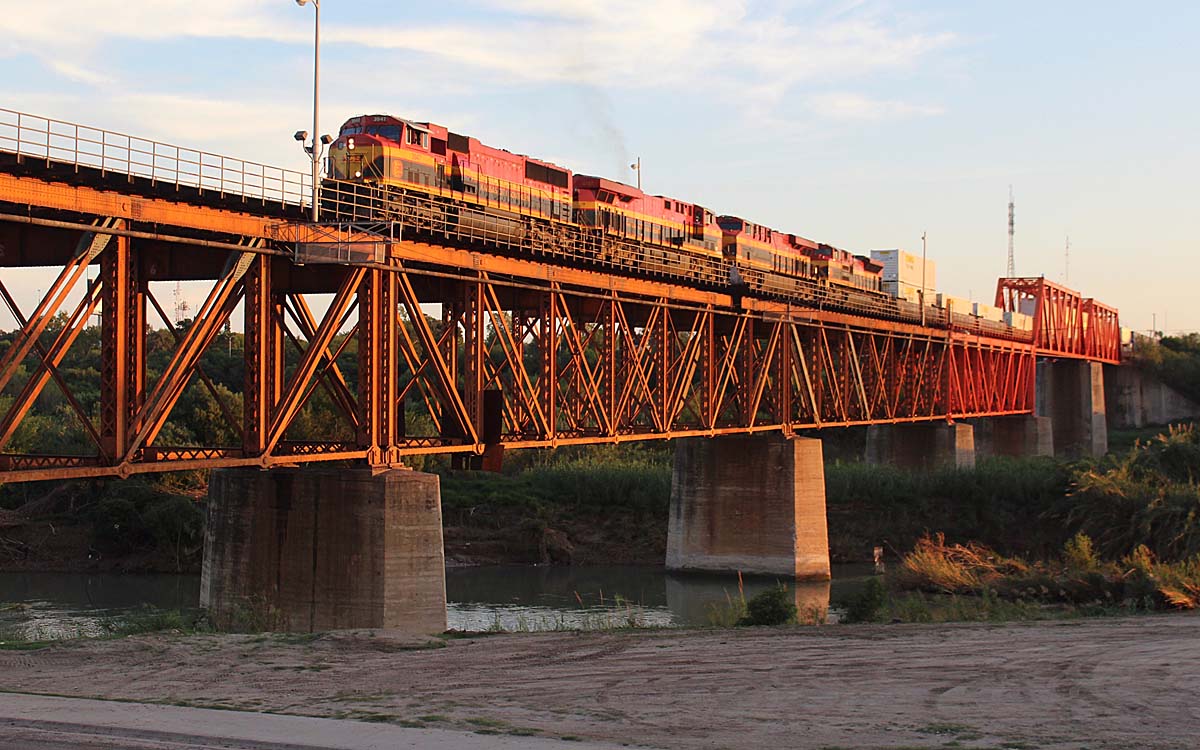 ---
CHICAGO – Union Pacific is suing the Surface Transportation Board because the agency's approval of the Canadian Pacific-Kansas City Southern merger didn't fully protect cross-border competition at the Laredo, Texas, gateway or address the potential for congestion in Houston, UP CEO Lance Fritz told a shipper conference today.
"In their approval they identified our concerns were bona fide. We were concerned about commercial access into Mexico. And we were concerned about overwhelming the capacity in and around Houston," Fritz says. "And they said 'You've got a real point on both cases. But we're not going to help you solve that.' "
Fritz praised the board for imposing an unprecedented seven-year oversight period on the merger, up from the traditional five years. But its remedy for competition concerns at Laredo is not up to the task, UP contends.
"Specifically what we were concerned about is in Mexico it's possible for the CPKC to use Mexico market power to preclude reasonable commercial access by our customers either going into Mexico or Mexican customers distributing their products in the United States," Fritz told the North American Rail Shippers conference.
UP currently handles about two-thirds of all rail traffic that moves between the U.S. and Mexico thanks to its access to all major gateways. CPKC controls the Laredo gateway, where it owns the International Railway Bridge across the Rio Grande and also operates CPKC de Mexico south of the border.
UP says CPKC should have to use a proportional mileage-based rate structure in Mexico, which would allow customers to gain transparency on rates and level the playing field. "I'll compete all day long with them," Fritz says. "All day long."
Rather than impose a proportional rate condition on the merger, the STB's remedy was to direct customers to bring any cross-border rate and access complaints to the board. "That strikes us piece by piece, and probably the damage is done by the time it gets worked out," Fritz says.
CPKC has pledged to keep all gateways open on commercially reasonable terms, a promise that the STB made a condition of the merger.
UP also had told the STB that it had concerns that growth of CPKC traffic through the busy Houston terminal on UP trackage rights would lead to gridlock unless capacity expansion projects are put into place in advance. But the STB's merger decision turned aside that issue, as well.
UP filed suit against the STB in federal court earlier this month, asking for a judicial review of the CP-KCS merger decision.