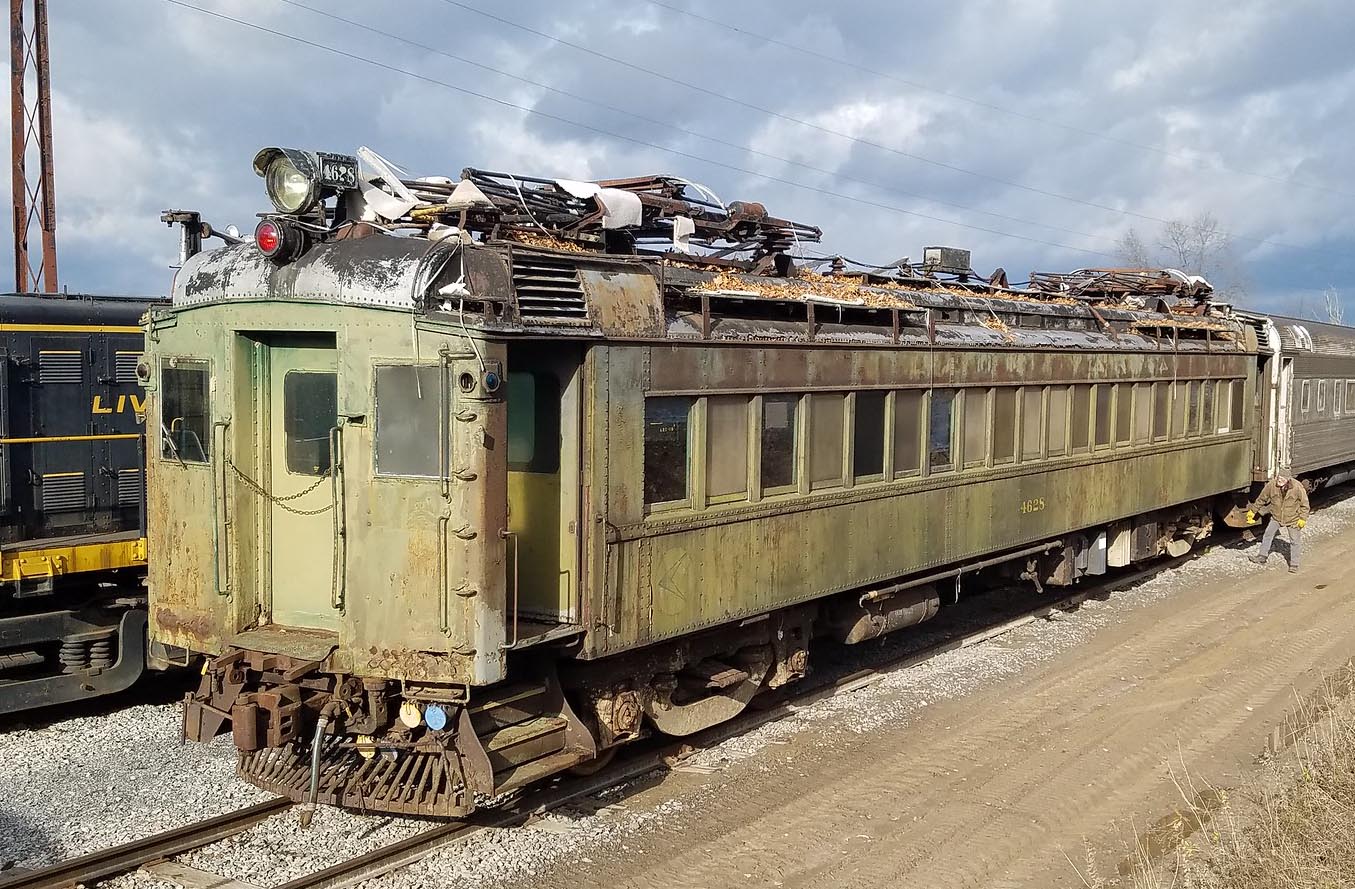 ---
ROCHESTER, N.Y. — The Rochester & Genesee Valley Railroad Museum will return a former Delaware, Lackawanna & Western electric multiple-unit commuter coach to its home state of New Jersey for display at a new retail facility at the former DL&W terminal in Montclair, N.J.
An agreement between the museum and developer BDP Holdings will see the car transferred to the non-profit Tri-State Railway Historical Society for restoration and display at BDP's Lackawanna Plaza development. Tri-State president Richard King calls the car "perhaps the best surviving example of a Lackawanna motor."
The car — built by Pullman in 1930 as part of an order for 141 commuter coaches — also operated for Erie Lackawanna, Conrail, and NJ Transit before being retired in 1984. It has been at the Rochester museum since 1985, and had been on display at its Industry depot for more than 20 years. But corrosion to its roof put the car's future in jeopardy.
"We are deeply appreciative of our partners at Tri-State Railway Historical Society for their collaboration in restoring and returning DL&W 2628 to New Jersey and providing the best possible setting for historic interpretation," said Otto M. Vondrak, president of the Rochester museum.
The car is scheduled to leave Rochester by truck today (April 26, 2022). More information is available at this web page.