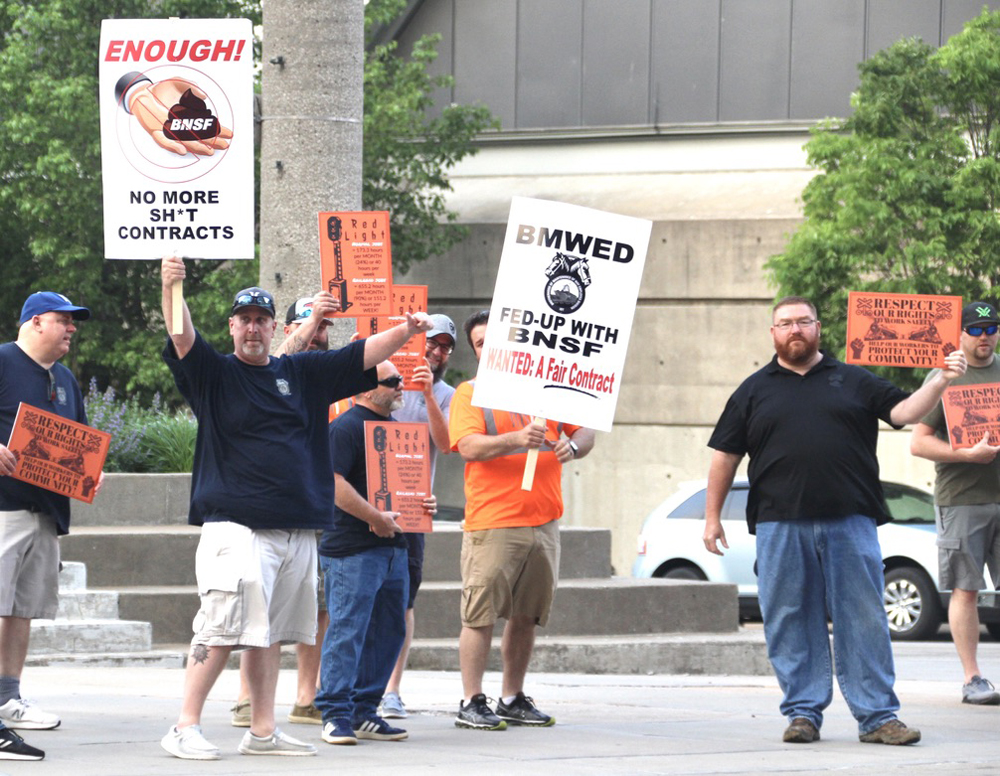 ---
Rail labor leaders have given mixed reviews to a call from CSX Transportation CEO Jim Foote for railroads to mend fences with their unionized employees and negotiate new contracts, with the union officials saying the relationship with management is the worst it has been in decades.
Foote has called for a change several times in recent weeks.
"That is the biggest transformative change that CSX can make, and that is the biggest transformative change that the industry can make: Finally, finally, finally building a better rapport with our employees and having a better working relationship with them," Foote told the North American Rail Shippers conference last week [see "CSX's Foote calls for fundamental change …," Trains News Wire, May 10, 2022].
Union officials say the relationship is in its current state because of massive layoffs and operational changes under Precision Scheduled Railroading. Making matters worse, union leaders say: Punitive attendance policies, stalled contract negotiations, and a lack of raises since 2019 despite train crews keeping freight moving during the pandemic.
Dennis Pierce, president of the Brotherhood of Locomotive Engineers and Trainmen, says railroads have lost touch with their employees due to the way they are treated under Precision Scheduled Railroading, which has brought longer days, more time spent away from home, less rest between trips, and fewer days off.
"It's a pressure cooker," Pierce says. "This thing's going to blow."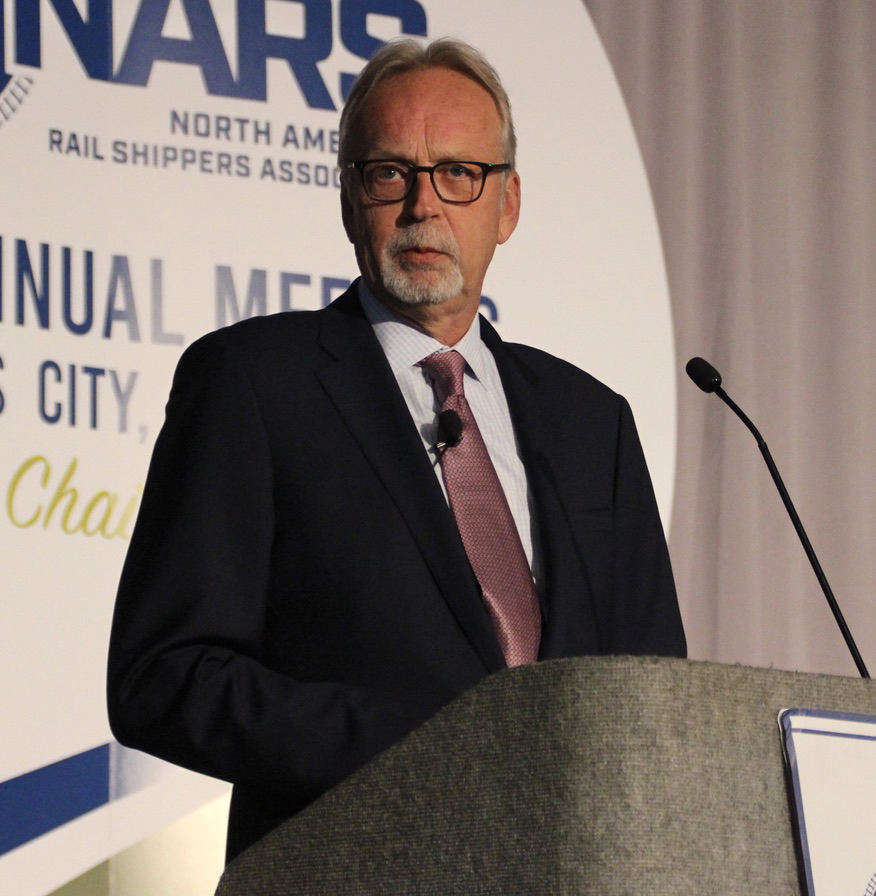 Foote's remarks surprised the BLET leadership. "Our bargaining unit was completely flabbergasted," Pierce says, noting CSX and the union have not met since January and no contract negotiations are currently scheduled.
"He's got the tools to fix it and he's never used them. So we're not sure what he's talking about," Pierce says of Foote's comments. "Two weeks ago, he's the one that said that the solution to all the railroad's problems was letting them have one-person crews, which equally offended every engineer and conductor out on the railroad because they all hold seniority in that job. And then two weeks later, he steps forward and says he wants to mend fences. Well, he's the one tearing them down."
At STB hearings on rail service last month, Foote suggested the train crew shortage would be alleviated if federal regulators would allow the use of one-person crews.
But Pierce says the push for one-person crews makes it harder for railroads to hire conductor trainees amid nationwide crew shortages that have caused rail service to suffer this year.
Pierce says he's convinced that national contract negotiations, as well as those at CSX, are stalled because the railroads want to reach a one-person crew deal. Railroads would like to take conductors out of the locomotive cab and have them cover specific territories on set shifts while working from pickup trucks or sport utility vehicles.
Jeremy Ferguson, president of the SMART-TD union, declined to comment on the one-person crew proposal.
But he, too, says labor-management relations are at a low point.
Operational changes, including the industry's focus on running longer trains, have had a negative impact on train crews. "It's gotten worse," Ferguson says. "They're being asked to do more with less."
Because railroads are moving their tonnage on fewer but longer trains, it means crews spend more time at their away-from-home terminals. Long trains, which take longer to run across the railroad and force shorter trains into passing sidings, bog down the railroad due to a higher rate of unplanned re-crews. "They have to dogcatch, and it snowballs from there," Ferguson says. "It's not good for customer service or for employees."
Pierce says the use of longer trains has "dramatically changed the whole operation." Road crews spend hours building their trains, only to run afoul of federal hours of service regulations out on the main line well short of destination terminals. "You're just burning through these crews," he says. "The impact to the supply chain is phenomenal right now."
Ferguson credits Foote for taking the first steps toward improving relations with labor. "They're taking all the right steps to start to make culture change," he says.
CSX has softened its discipline policies, plans to improve its attendance policy beginning in January, and offered attendance bonuses for crews to stay marked up, Ferguson says. Also a plus: CSX has boosted training pay for new conductors.
But Ferguson emphasizes that there's a long way to go, particularly since railroads are earning record profits while engineers and conductors have not received raises since 2019. "The greed is running rampant," Ferguson says. "They don't want to share one penny of that profit with the employees."

And while CSX says it's aiming to improve labor relations, other railroads are headed in the opposite direction, labor leaders say. Ferguson says BNSF Railway is at the bottom of the Class I railroad barrel due to its Hi-Viz attendance policy that restricts crews' ability to take time off. The railroad announced changes to that police on Friday, but union officials said the adjustments were insufficient [see "BNSF modifies controversial train crew attendance policy," News Wire, May 16, 2022].
Pierce says labor leaders have tried to explain to the railroads "how much their employees literally hate them." The railroads have not gotten the message, so unions have picketed outside the Union Pacific shareholder meeting, the annual meeting of BNSF parent Berkshire Hathaway, and other sites.
"Clearly labor relations are strained in the railroad industry, given the protracted state of the ongoing national negotiations and the recent protest at the North American Rail Shippers Association conference," says Todd Tranausky, vice president of rail and intermodal at freight forecasting firm FTR Transportation Intelligence. "But there is always tension between labor and management in any industry when large changes driven by automation are on the horizon, so it should not come as a surprise."
He adds: "The rail carrier focus on one-person crews in recent years represents a major change in how trains have operated since the reduction from five-person crews, so it's natural that rail labor might not welcome a significant change in how the industry operates."
Ending national rail bargaining or the Rail Labor Act, as Foote suggested, would create other issues, Tranausky says.
"While it would give individual carriers more autonomy to craft property-specific terms, it would also create additional strike and disruption risk. One of the main benefits provided by the RLA is that it severely limits the risk of supply chain disruptions from work stoppages. At a time when shippers have suffered through 18 months of service issues without the added disruption of a work stoppage, the benefit of supply chain certainty the RLA provides seems productive to preserve," Tranausky says.