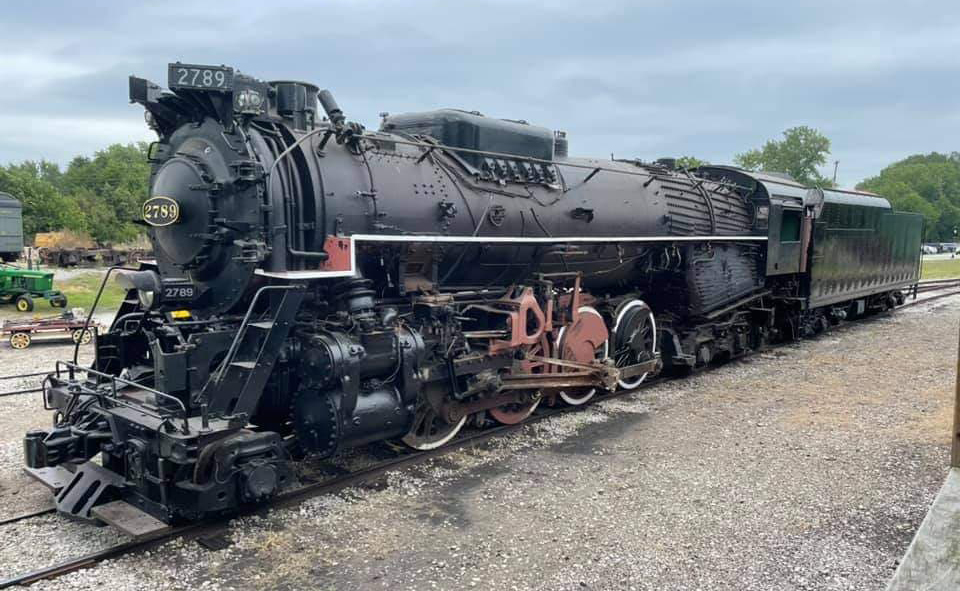 ---
IRVINE, Ky. — The Kentucky Steam Heritage Corp. will purchase a full set of boiler tubes and flues from the Hoosier Valley Railroad Museum in North Judson, Ind., for Kentucky Steam's restoration of C&O 2-8-4 No. 2716.
The collaboration, made possible through funds from the John H. Emery Rail Heritage Trust, will make use of tubes and flues bought by the Indiana museum when it was considering restoring its own C&O Kanawha-type locomotive, No, 2789, to operating condition.
"This purchase keeps granted funds within the rail preservation community, and helps out two motivated and progressive non-profit organizations," Kentucky Steam president Chris Campbell said in a press release. "The transaction will help us continue the restoration of C&O 2716, and will aid Hoosier Valley in its endeavors to create an excellent museum and operating tourist railroad."
Kentucky Steam halted its exploration of the purchase of new tubes and flues when the COVID-19 pandemic led to inflated prices and supply-chain issues, leading Campbell to begin talks with Hoosier Valley President Todd Flanagan.
"It wouldn't have been prudent or financially responsible to purchase tubes in flues in mid-2020," said Campbell. "Prices had skyrocketed to twice the pre-pandemic pricing, and we knew there may be other options out there. Todd and the HVRM board were amenable to talking about parting ways with their tubes and flues, and we kept the dialogue going over the next several months." The deal was consummated earlier this year.
"The John Emery Rail Heritage Trust is delighted that Kentucky Steam and the HVRM are able to make arrangements for the use of tubes and flues for the C&O 2716," said Jim Fetchero, advisory committee member of the Trust. "That represents a great cost savings and a great use of monies that the Trust has granted to Kentucky Steam for the restoration of the 2716. It is another example of cooperation in the steam restoration community."
The Trust's funds also figured into a similar collaboration earlier this year, when Kentucky Steam swapped locomotive air compressors with the Pueblo (Colo.) Railway Foundation [see "Kentucky Steam, Pueblo Railway Foundation swap parts …," Trains News Wire, March 8, 2022].
"With the funds that we saved in waiting for the tubes and flues transaction to transpire with Hoosier Valley, we were also able to execute a deal with the Pueblo folks to acquire their rebuilt air pumps," said Campbell.
Kentucky Steam will be hosting a two-day railroad-themed festival on September 10-11, 2022, on its grounds in Irvine, where C&O 2716 is under restoration. More information can be found at the Kentucky Steam website or Railroad Festival website.
For more about the Hoosier Valley Railroad Museum, including museum hours and its excursion schedule, visit the Hoosier Valley website.