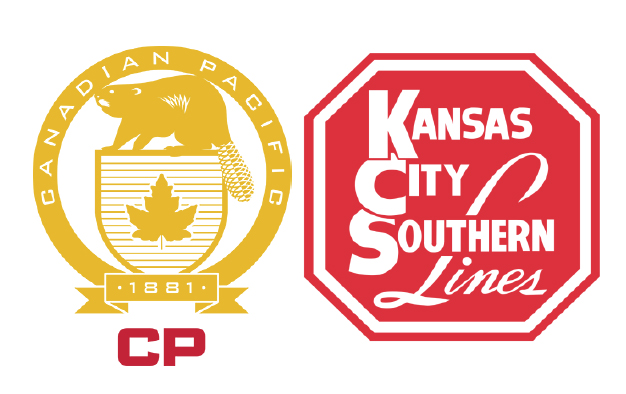 KANSAS CITY, Mo. — Kansas City Southern on Sunday accepted Canadian Pacific's $300 per share merger offer, spurning Canadian National's higher bid due to its regulatory obstacles.
In a midday press release, KCS said its board had determined CP's revised offer constituted a "Company Superior Proposal" as defined in the agreement with CN.
CP extended the offer on Aug. 10, and had given KCS until Sunday to accept.
Canadian Pacific said it "stands ready to execute a definite merger agreement" after completing negotiations with KCS.
"We are pleased to reach this important milestone and again pursue this once-in-a-lifetime partnership," CP CEO Keith Creel said in a press release. "As we have said throughout this process, CP remains committed to everything this opportunity presents. This merger proposal provides KCS stockholders greater regulatory and value certainty. We are excited to move forward as we work toward making this perfect match a reality."
CN will have five days to respond. If CN doesn't sweeten its offer, KCS's merger agreement will be scrapped and KCS's deal with CP will go into effect.
Analysts believe it's unlikely that CN would boost its $325 per share offer for KCS in light of last week's U.S. Surface Transportation Board decision denying CN's request to put KCS into an independent voting trust while their merger is under review. The board also signaled that the only Class I railroad combination likely to gain approval was between CP and KCS.
CN also is facing a shareholder revolt led by activist investor TCI Fund Management, which in May urged CN to drop its pursuit of KCS due to the regulatory risk involved. Last week, citing the STB decision, TCI called for the removal of CN CEO JJ Ruest and Chairman Robert Pace and is seeking several seats on the railway's board [see "Major CN investor calls for ouster of CEO and chairman …," Trains News Wire, Aug. 31, 2021, and "Activist investor plans to call for meeting …," News Wire, Sept. 7, 2021].
CP and KCS plan to file their merger application with the STB in October. The merger is expected to gain STB approval in about a year.
The combination would be the first between Class I systems in two decades and would create the first railroad linking Canada, the U.S., and Mexico.
CP in May received STB approval to place KCS into a voting trust, a key first step because it would allow KCS investors to receive cash and CP shares prior to the STB review that's expected to take about a year [see "STB approves Canadian Pacific request …," News Wire, May 6, 2021]. The STB also will review the CP-KCS merger under its less onerous, pre-2001 merger rules.
The CP-KCS deal brings the battle for KCS full circle. CP and KCS in March announced a friendly, $29 billion merger deal. KCS in May accepted CN's $33.6 billion unsolicited offer. CP did not give up, however, and said all along that a CN-KCS merger could not gain regulatory approval because it raised competitive concerns.
Both Canadian railroads gathered widespread shipper support for their proposed acquisition of KCS, whose cross-border traffic is one of the few pockets of strong railroad volume growth in North America.
— This is a developing story. Watch Trains News Wire for updates and additional developments.