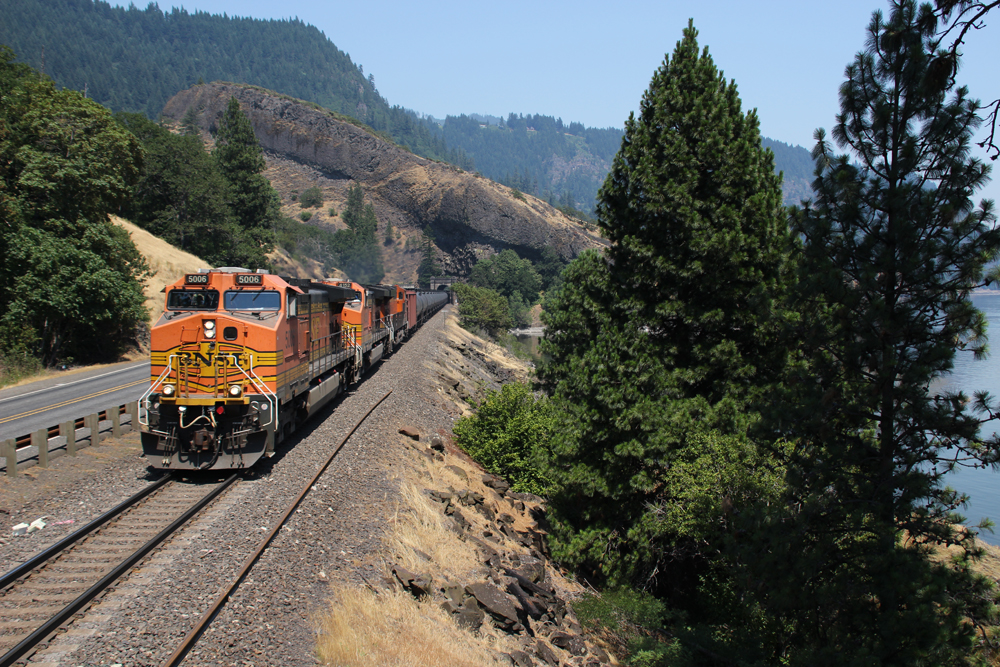 ---
ANACORTES, Wash. — BNSF Railway violated terms of an easement agreement with the Swinomish Indian Tribal Community by running 100-car trains of crude oil across the Swinomish reservation in Anacortes for years, a federal judge ruled Monday.
The Seattle Times reports that U.S. District Court Judge Robert Lasnik said in a written order Monday that BNSF unilaterally decided to increase the number of trains and cars crossing the reservation, without the tribe's consent, between September 2012 and May 2021 "in pursuit of profits." A 1991 agreement allowed trains traveling in each direction to carry no more than 25 cars per day and required the railroad to tell the tribe about the "nature and identity of all cargo."
A second phase of the trial will consider the tribe's claim for damages.
The tribe learned a nearby refinery would begin receiving crude oil trains through a county planning document in 2011. BNSF first contacted the Swinomish about track usage the following year, according to court documents, but the tribe at no point approved the movement of unit oil trains, agreed to increase the limitations, or waived its right to approval, Lasnik wrote in his decision. He ruled that the railroad "trespassed on Indian lands and is liable for the damages caused by its overburdening of the easement."
A BNSF spokeswoman declined to comment on the ruling, the Times reports.
The decision came just days after a BNSF train derailed on the Swinomish reservation, spilling diesel fuel from the locomotives [see "Improperly lined derail led to BNSF derailment …," Trains News Wire, March 23, 2023]. The tribe has said it is concerned a rail accident could foul waters along the right-of-way where it has treaty-protected fishing rights.