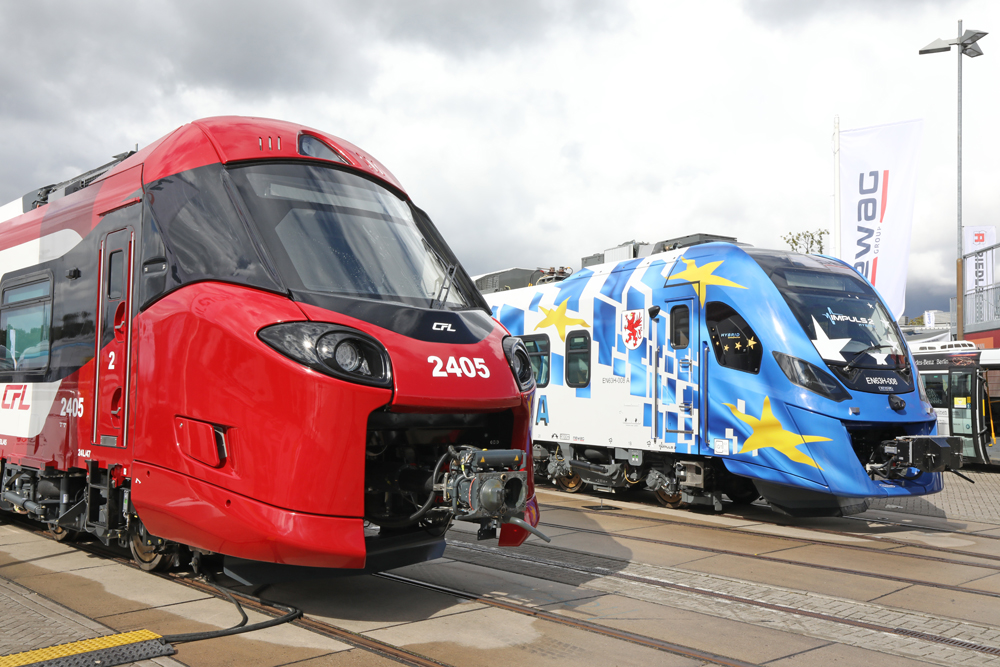 ---
BERLIN — The world's biggest rail industry trade fair, InnoTrans, has returned after a four-year gap caused by the COVID-19 pandemic.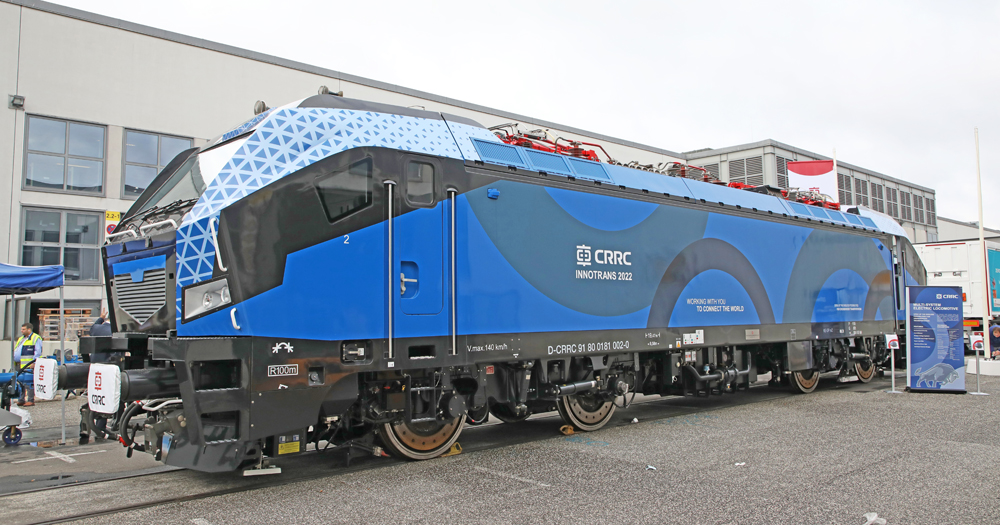 The show opened its doors in Berlin today (Tuesday, Sept. 20), with 2,834 exhibitors from 56 countries using the entire Messe Berlin exhibition grounds, which includes 26 buildings covering more than 1.7 million square feet, as well as 124 rail vehicles on display on roughly 3 miles of track onsite. Tens of thousands of visitors from around the world are expected daily during the four-day show.
Technological change and the increasing use of digital technology in railway operations are key themes for the show, with new trains powered by batteries and hydrogen alongside traditional electric or diesel propulsion. New locomotive designs – both full size and in model form — are on display from builders around the world.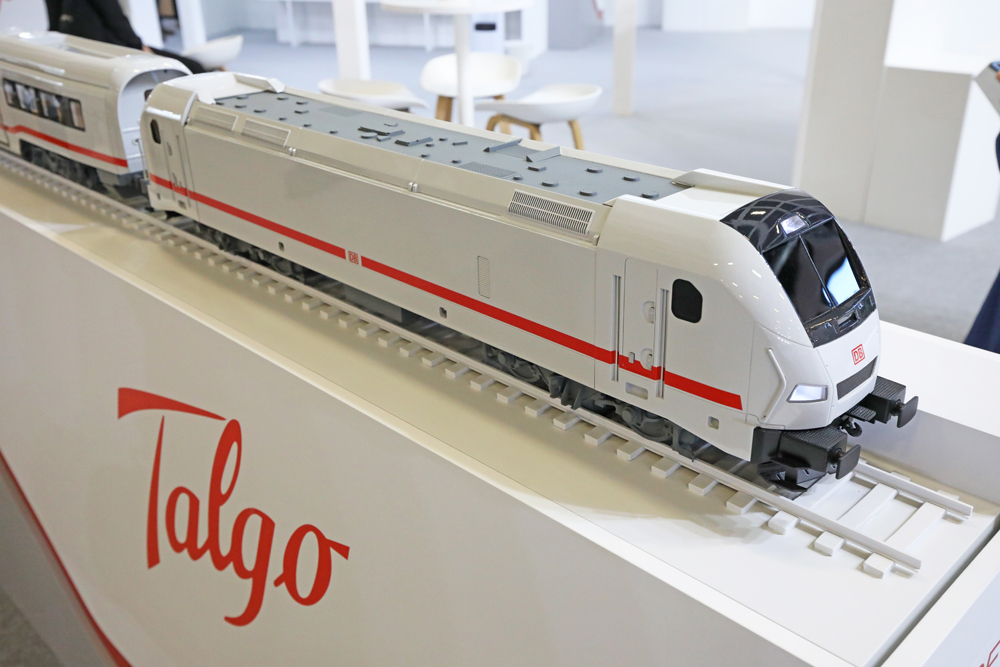 Indoor exhibitions showcase not only new technology but also international projects to build or expand rail systems, including ambitious plans in the Middle East (Saudi Arabia and the United Arab Emirates) and plans for high-speed rail in Poland, Germany and the Czech Republic.
Among the equipment on display: the first hydrogen-powered passenger train for the U.S., to be presented by Stadler. Trains News Wire will feature that and hydrogen trains from other manufacturers in an upcoming report.
Ukrainian Rail boss visits Berlin
---
Ukrainian Railways (Ukrzaliznytsia or UZ) boss Oleksandr Kamyshin is attending the trade fair and signing multiple cooperation agreements with European rail operators. In a press conference with Polish national rail company PKP today, speaking in English, Kamyshin said it was the 209th day of the war with Russia and that his system continued to be shelled or attacked daily. So far, 244 UZ employees have been killed while at work with another 425 seriously injured. He reiterated that his country was determined to join the European Union and offered the comment that Ukraine was "paying a really high price for that" in the form of Russian aggression.
Kamyshin expressed his thanks to PKP and Poland for helping to transport millions of women and children as refugees in the weeks immediately after the Russian invasion, as well as transporting humanitarian aid into Ukraine and freight, especially grain, from the country. UZ and PKP signed agreements to further develop links and to streamline operation of cross-border rail traffic. Similar agreements were signed later in the day with German operator Deutsche Bahn.
Despite the ongoing war, several rail engineering companies from Ukraine are exhibiting at InnoTrans, keen to develop new business opportunities. In contrast to previous InnoTrans shows there are no Russian companies exhibiting. Previously, Russian state rail company RZD and rail engineering firm Transmashholding (part owned by French company Alstom) have had large stands; in 2022 they are nowhere to be seen.