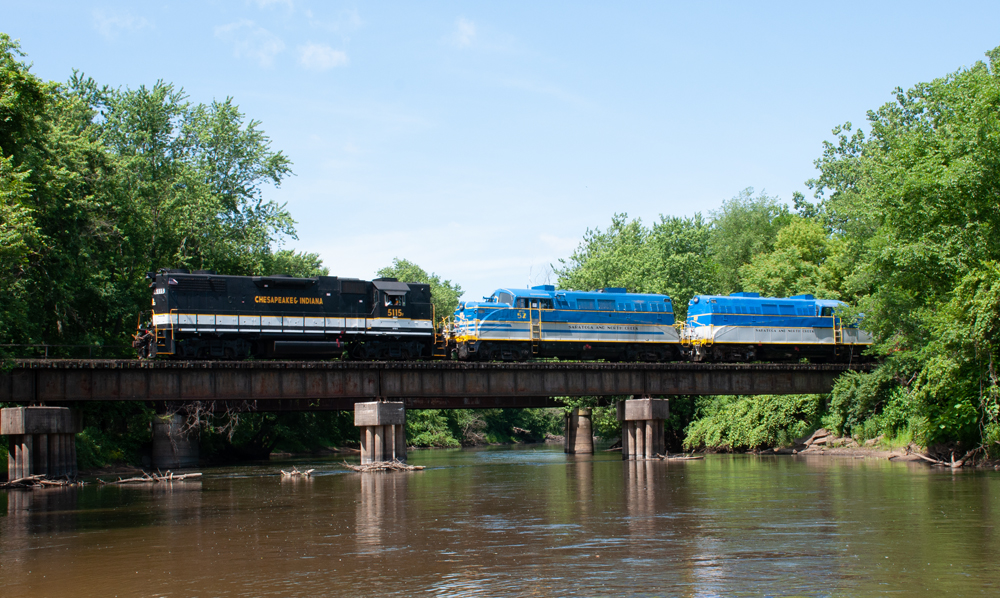 NORTH JUDSON, Ind. — The Hoosier Valley Railroad Museum has signed a new agreement with the Chesapeake & Indiana Railroad, allowing the museum to lease and continue to operate on 5 miles of track between North Judson and English Lake, Ind.
The agreement simplifies operation protocols between the two organizations and gives the museum greater flexibility. It comes after the short line was purchased by Midwest & Bluegrass Rail in 2020, which subsequently purchased the portion of the line owned by the Town of North Judson [see "Digest: North Judson, Ind., to sell short line …," Trains News Wire, Jan. 19, 2021].
"M&B has been great to work with," museum president Todd Flanigan said in a press release. "This not only allows us to continue running our trains, but it really gives us the opportunity to make North Judson a must-see tourist destination."
The museum will be responsible for track maintenance on the leased section, while the short line will retain the right to serve freight customers.