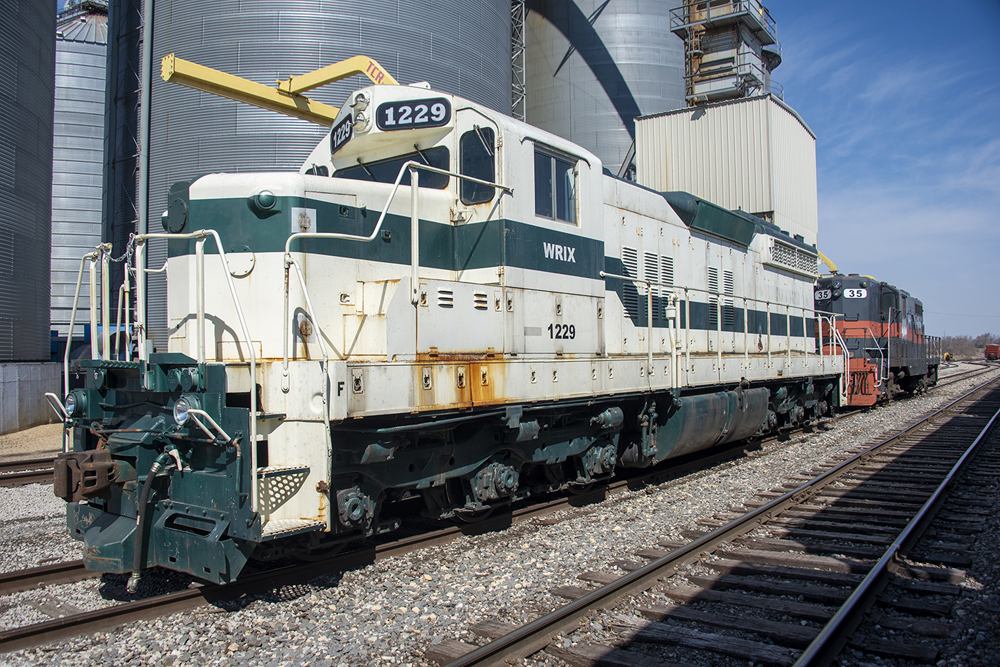 ---
BLOOMINGTON, Ill. — Grain terminal operator AgRail LLC is moving to replace its current locomotive with a rare six-axle EMD unit.
Western Rail Inc. SD18M No. 1229 has arrived on the property of Bloomington-based AgRail to replace GP7 No. 35, a former Guilford/Springfield Terminal unit. The six-axle, low-nose unit began its life with Minnesota's Reserve Mining in May 1961.
The 1,800-hp locomotive was the third model in the Electro-Motive Division's "Special Duty" line, after the SD7 and SD9, but only 114 were ordered. No. 1229 features the one-piece windshield and sloped nose that were spotting features of the more popular GP20.
The locomotive last saw lease service at the Western Milling plant in Goshen, Calif.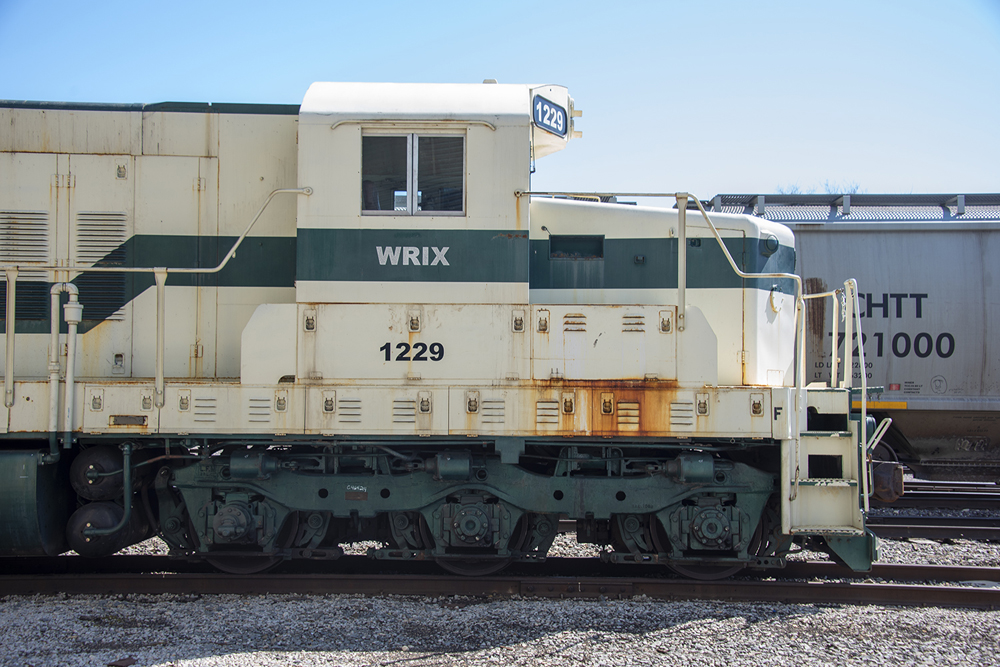 AgRail general manager Tyler Smith said replacing the Geep made economic sense. The locomotive, built for the Boston & Maine as its No. 1577 in May 1953, is suffering major mechanical issues.
''It is getting to the points where the traction motors are grounding out," Smith said. "With a price tag of $100,000 to replace the motors, and finding water in the lube oil, it made sense to go with something a little newer. That thing [the GP7] has had a life. We plan to hold onto the Geep for four or five months just to make sure we like the new locomotive.''
The 1229 is on a lease-to-purchase agreement with Western Rail Inc. of Airway Heights, Wash. Smith says the engine was rewired in the 1980s, and that AgRail has no plans to repaint the unit: "We are looking at pressure washing it.''
AgRail opened in 1999. The high-speed rail grain terminal, which loads unit trains, is located on the former site of the Gulf, Mobile & Ohio Railroad's engine house, on the west side of the Union Pacific's current Bloomington Yard. AgRail is serviced by UP and Norfolk Southern.