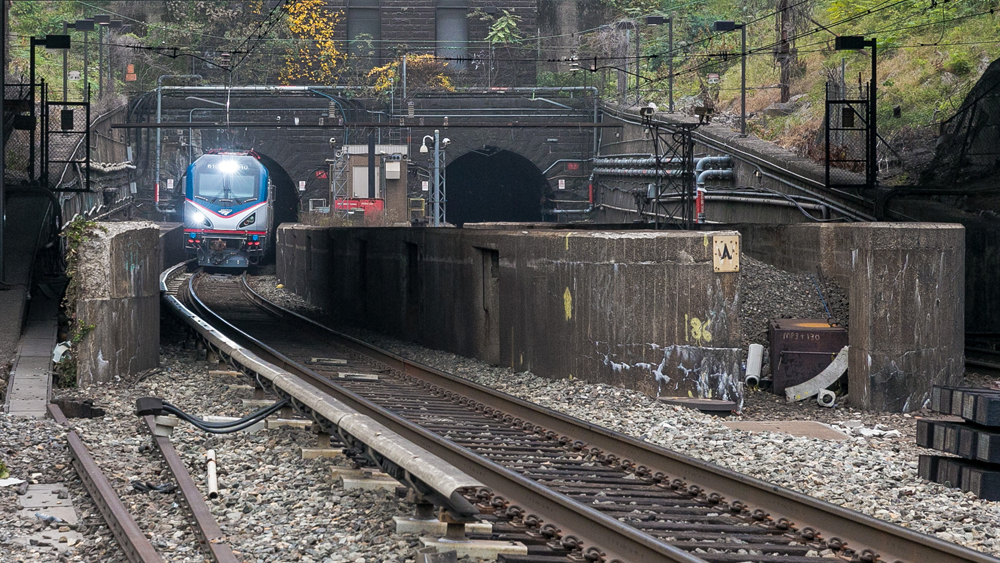 ---
The much-discussed project to build new Northeast Corridor tunnels between New York and New Jersey has received the permit allowing construction to begin once funding is secured.
NJ.com reports the permit from the U.S. Army Corps of Engineers would allow construction of the Hudson River Tunnel to begin in summer 2023. Once the two new bores are complete, the existing 111-year-old tunnels, damaged in 2012 by flooding during Hurricane Sandy, will be rehabilitated. The $12.3 billion project will increase capacity into New York's Penn Station and end the threat of failure of the existing tunnels, which would drastically limit rail traffic along the corridor.
"This step brings us much closer to the beginning of construction on the Hudson Tunnel Project, which is part of the single-largest critical infrastructure effort in the nation," New Jersey Gov. Phil Murphy said in a statement. "I am looking forward to continuing to work with our partners in the Biden Administration, New York, Amtrak, and our Congressional delegation on completing the entire Gateway Program."
The Gateway Development Corp., overseeing the project, estimates the new tunnels and rehabilitation of the existing bores could be complete in 2035. The start of work, however, remains contingent on funding, which has previously been hampered by a low ranking by the Federal Transit Administration. New York and New Jersey, which will share in the cost of the project, must also apply for loans for their share of the funding.