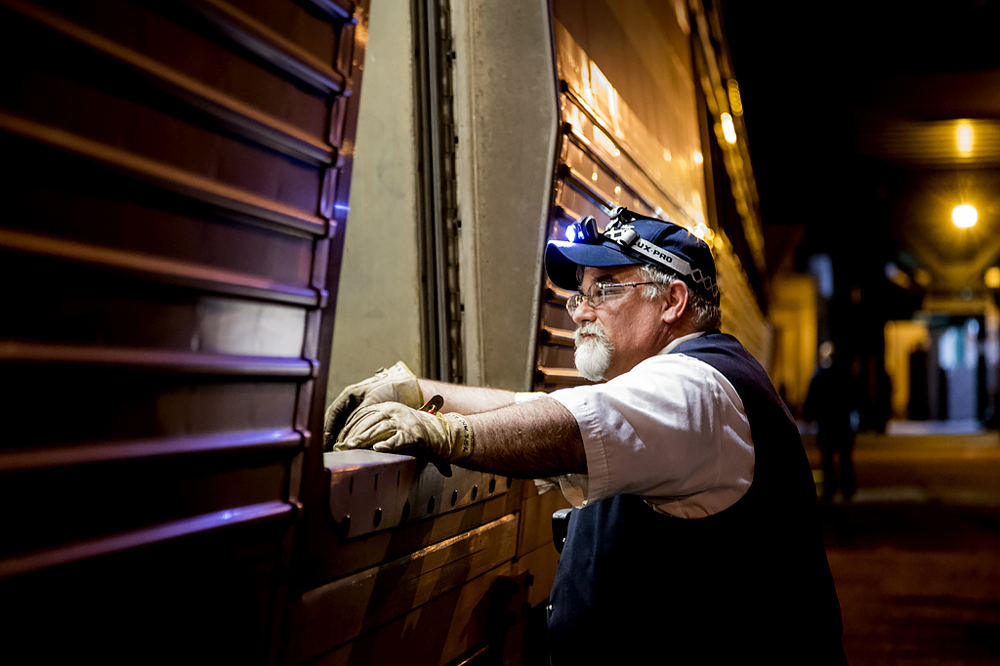 ---
CHARLESTON, W.Va. — Some may take the physical presence of a station agent for granted, especially in a world that has learned to do more with less interaction. But the story of how West Virginia regained its only agent back helps underpin the importance of humanizing the passenger railroad experience.
In April 2018, before the COVID-19 pandemic, Amtrak announced it would eliminate the ticket agent on  its triweekly Cardinal route at Charleston, West Virginia's capital city. Ridership and a rise in e-ticket sales influenced Amtrak's decision. Charleston had become the state's final manned station after similar cuts at Huntington and Prince. Charleston held on, serving mostly college students, intercity travelers, and the elderly with service between Chicago and New York.
In the weeks leading up to the planned de-staffing, proponents of maintaining a station agent wrote their elected officials, and U.S. Sen. Joe Manchin (D-W.Va.) took a vocal lead on preserving an agent on site approximately 12 hours a day, three days a week.
The senator noted nearly 30% of West Virginians do not have access to reliable internet and that removing the state's last agent from the ticket counter would hinder the passenger railroad's ability to retain and attract new customers. Manchin believed West Virginians deserved at least one ticket agent manning a station platform, but despite voicing these concerns to then-Amtrak CEO Richard Anderson, the company did away with the agent on June 6, 2018.
But Manchin soon secured language in fiscal 2019 legislation for Transportation, Housing and Urban Development, and Related Agencies that required Amtrak to employ at least one ticket agent in every state, including West Virginia.
As a result, Charleston's ticket agent returned in October 2020, about 28 months after Amtrak cut the position, and about seven months into the pandemic. While Cardinal ridership in Charleston fell to 5,155 in fiscal 2021, compared to 8,280 in fiscal 2019, the passenger experience may have benefitted from an on-site, albeit socially distant, agent during the peak of COVID-19.
Envision the emotions of a traveler coming to a city in lockdown, reluctant about COVID travel, looking to board a train, unaware of its whereabouts, while also trying to adhere to each detail of pandemic travel protocol. This is an opportunity where a helpful individual may carry significant clout in helping put a customer's mind at ease when we are programmed to function in isolation and rely on technology.
An employee at a platform is a great tool in building railroad-customer rapport and enhancing the customer experience, pandemic or not. While the desire to implement cost-saving measures is understandable and may make sense at some locations, the full service of a staffed station whenever possible should be viewed as an obligation to Amtrak's customer base.