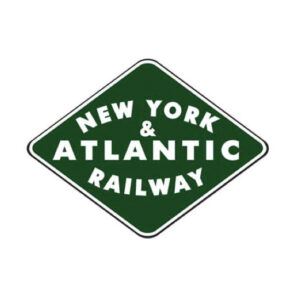 GLENDALE, N.Y. — John Gleeson has been named director of sales and marketing for the New York & Atlantic Railway as of Oct. 17. He will succeed Charles Samul, who will retire in early 2023.
Gleeson has nearly 20 years in on the customer and supplier side of the rail industry. He previously developed rail facilities at Arizona Beverages USA and led the beginning of rail shipments out of the company's Edison, N.J., operation. Previously, he managed the tank car fleet for Illinois-based chemical and automotive fluids company Old World Industries and supervised transportation services for GATX Corp. A Chicago native, he has a B.A. in communications from Loyola University, Chicago.
"I'm thrilled to be joining such a talented and dynamic team," says Gleeson. "New York & Atlantic's culture is infectious. Everyone is highly motivated and pulling in the same direction. It is impossible not to get excited about working in this environment. I can't wait to spend more time with all our shippers to see how we can continue to do progressively more."
Said NY&A President James Bonner, "We're pleased John has joined us at NYA," says Bonner. "As we continue to grow traffic and positively impact this region, John's efforts will complement the momentum and success Chuck has delivered over the past eight years
The New York & Atlantic, an Anacostia Rail Holdings operation, offers freight service on 270 route-miles of the Long Island Rail Road, where it has held the operating contract since 1997.