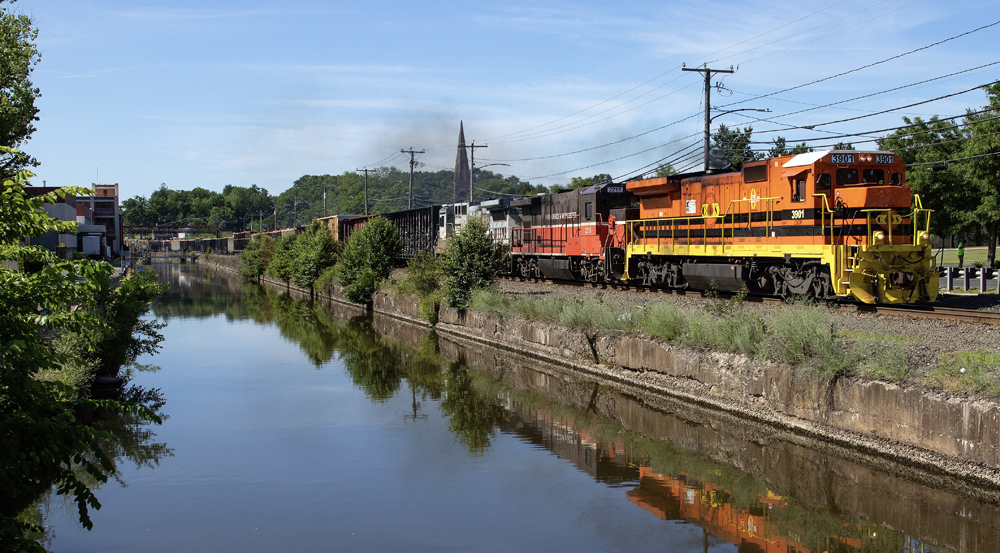 ---
PITTSBURGH — Genesee & Wyoming will purchase 69 locomotives from Wabtec, the manufacturer's largest order under its certified pre-owned program.
The order includes 35 Dash 9 and 34 Dash 8 locomotives for the Buffalo & Pittsburgh Railroad; Chicago, Ft. Wayne & Eastern Railroad; Connecticut Southern Railroad; Indiana & Ohio Railroad; New England Central Railroad; and Providence & Worcester Railroad.
"These engines will make our fleet more efficient, enabling us to better meet our customers' needs for safe and reliable freight-rail transportation," Michael Miller, president of G&W's North American operations, said in a press release. "Furthermore, with rail being the most sustainable way for our customers to move goods over land, these locomotives will generate lower emissions to help both us and our customers achieve our ESG goals."
Delivery of the locomotives will begin immediately and will be completed by December, and increase the G&W fleet of Wabtec locomotives to more than 100. The certified pre-owned program provides locomotives with original design specifications, maintenance records, and operational histories. Wabtec certifies them through a 275-point inspection process to ensure roadworthiness and that the unit meets its standards. The company has sold more than 210 locomotives to eight customers through the program.
"This order demonstrates the value of our certified pre-owned program to the short line market," said Alicia Hammersmith, president of Wabtec's Global Freight Services. "Certified pre-owned locomotives provide G&W an affordable way to upgrade its fleet while improving performance, reliability and fuel efficiency as well as reducing carbon emissions. These locomotives deliver the performance G&W needs to continue meeting their customers' growing demands."